Writing by Natalie Williams // Illustration by Caylin Yorba-Ruiz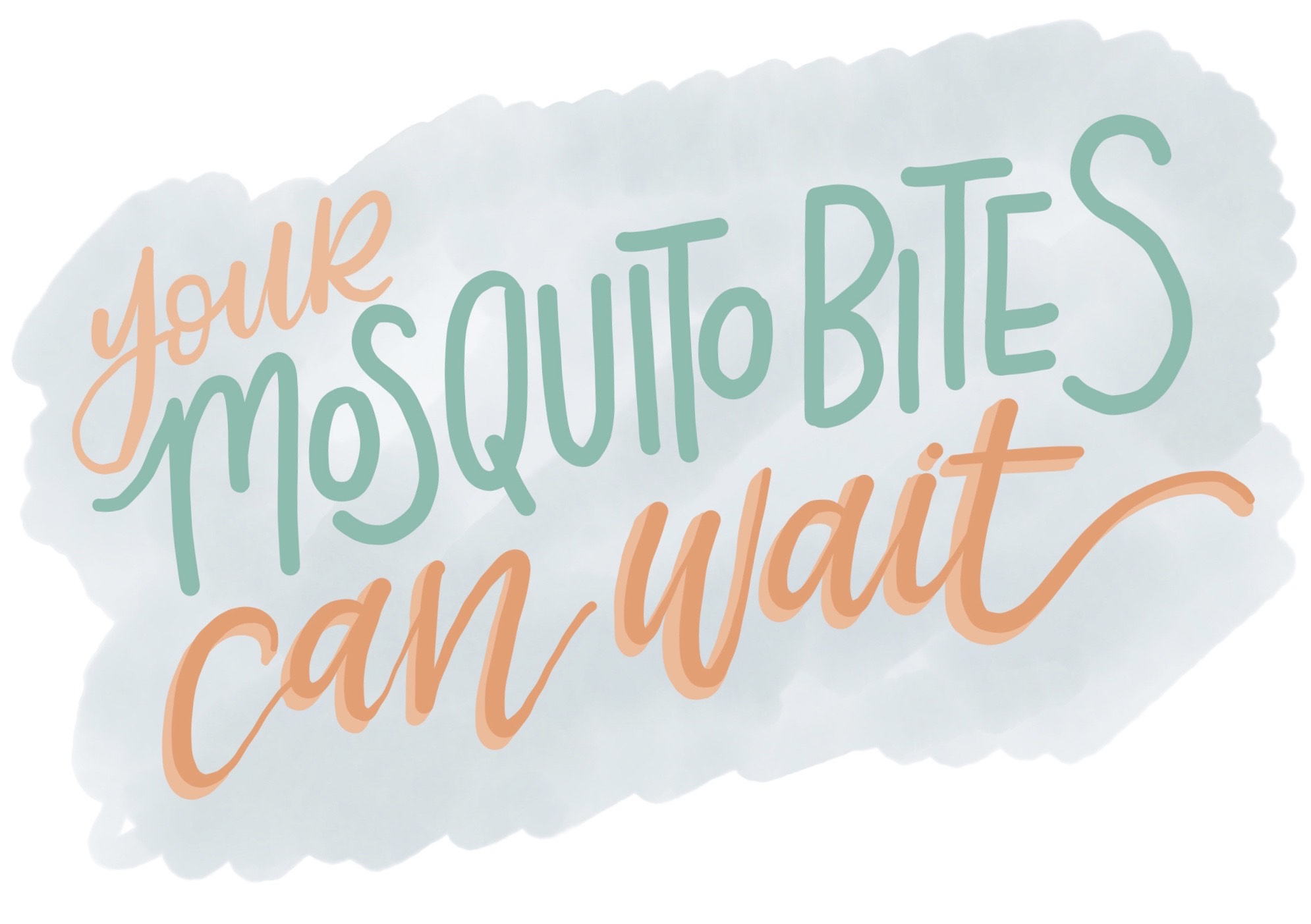 We'd walk together almost in synchronised bouncing movement, the way teenage girls often do at that age. A flock of flamingos, desperate to grasp the attention of anyone able to compliment us or send a smile our way as we made our way through our local Westfield. The girls next to me were all taller than I could ever dream to be, and I found myself walking and talking to them by facing forward as opposed to craning my neck upwards. It felt strange to have someone be able to look down on you so physically, especially when you're sixteen.
Whenever I did turn to face them properly, I'd feel the mirror of my tomboyhood staring back at me. Their thick painted faces would stare at me blankly at times, their eyes scanning my red cheeks as my embarrassment at my own lack of makeup skills grew stronger.
They strutted at a quickened pace towards the lingerie section of Kmart as my smaller legs stumbled behind trying to keep up. Their bodies were further along than mine in practically every sense. My eyes scanned the floor as theirs scanned double D cups and g-strings and lacy panties. I'd find myself making polite conversation and complimenting them by saying how good they'd look in each item. I adjusted the strap of my 12B bra as one of the bustier girls looked down at me and said, "We'll have to go and look at some crop tops for you another time. Your mosquito bites can wait."
The laughter that rose from the flock pounded in my ears, tearing at any piece of femininity I felt I had left in my brain.
I remained silent but no one seemed to notice.
Three years later and a few months of unexpected boob development on the pill, I was stepping into my first moments of adulthood. With university starting and rapid life change beginning to kick in, I wanted to find some solid ground of my old life. I reached out to a good primary school friend of mine to see if she was free and we decided to catch up for coffee. She had unfortunately been the first to develop with huge boobs by grade four and was forced to grow up far earlier than the rest of us.
As the clock ticked towards our late night catch up, I patiently waited in my poster and quotes filled bedroom, expressions of my ever-developing identity stuck on with blue-tack in an increasingly cramped bedroom. I was wearing my brand new yellow pant suit I had gleefully bought a week earlier on sale. I remember trying it on in the terribly lit, small curtain changing rooms of TEMT and being really happy about how cute and pretty I had looked in it, something I hadn't felt in clothes for a while. Her first words upon seeing me was that my boobs had finally come in. I spent the rest of the evening conscious of if my bra or boobs were showing and I spent a disproportionate amount of mental energy hiding them as to not spur further conversation around their newly appreciated existence.
Over time, my boobs became more of my physical identity than I would have liked them to. However, to my own surprise, when I got into my first real relationship my partner had never once made me feel bad about the size of my boobs. After they grew significantly, he repeated how much he loved them at their original size and still loved them now.
The only problem was that everyone seemed to have an opinion on my boobs except me.
After side comments as a teen and multiple fruit size to chest size comparisons at high school lunch tables, I had walked away from my femininity at a sprint. I had worked very hard to be comfortable in the size and shape I was at a young age. But when my boobs began to change at nineteen, I cursed at the puberty gods for cursing me with the traditional femininity I had only longed for as a young teen.
I bought my first stylish, black crop top earlier this year, one size too small on purpose. It pulled at my boobs, just slightly, bringing them back into my chest from whence they grew and for the first time in years, I felt like my old self again. So sure of my gender, but so confused by my expression of femininity, I stood staring at my chest in the mirror, my eyes looking past my physical body.
The body that had held me and protected me when I was sick. The body that had walked paths and mountains I had struggled to climb but never gave way on me. The body that loved itself, even when I didn't. My body was never feminine or masculine or anything but what it had always tried to be – mine, and mine alone.
It was in that crop top that I realised, the only version of female I needed to be, was me.
[share]