Writing by Molly Mckew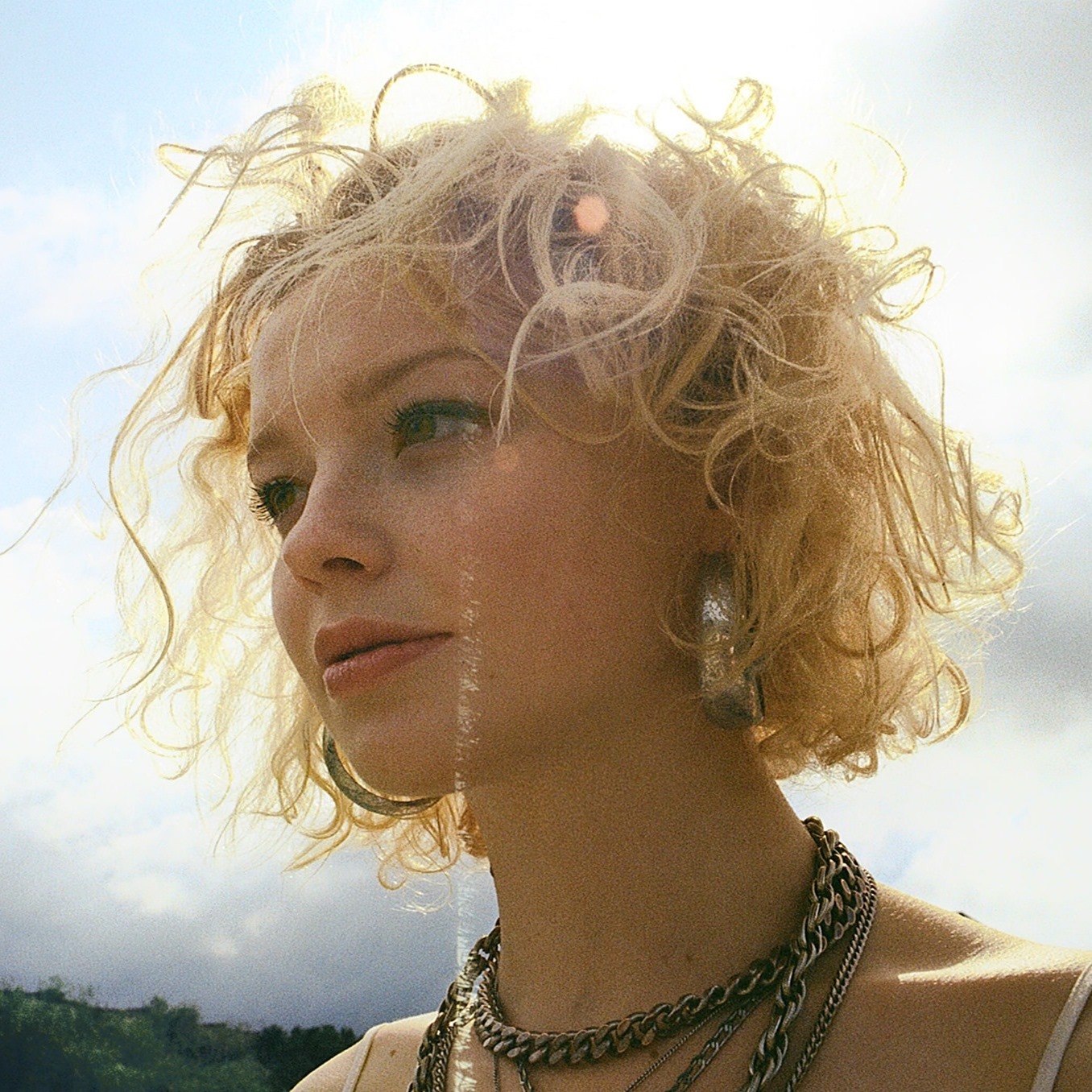 London born and raised Millie Turner has just released her new EP Hide+Seek, an upbeat pop journey with intimate and catchy vocals. Turner's honest song-writing and optimistic dreaminess has culminated in an EP perfect for your summer playlists. The lead single, Swimming Pool, based on a poem written by Turner, is a pop track about friendship, rebellion, and escapism. Ramona were lucky enough to ask the singer a few questions about her musical journey so far!
******
Hi Millie! We're loving your EP 'Hide&Seek' – can you tell me what the tracks are about?
All the tracks were written in different parts of the last two years so they all depict a certain moment in the journey of growth I've been on. Observations, things I've written down, almost a diary of feelings.
What tends to motivate your songwriting?
It helps me process feelings or emotions, to get through things. Helps me connect to people as well.
You recently entered a partnership with H&M where you designed your own clothes and performed to H&M club members – can you tell us about your inspo behind the designs?
I love drawing, and I love faces. People fascinate me, and I wanted capture this in my illustrations, drawing different characters I have inside my head. I wanted to capture these characters so people can wear them and relate to them, whatever these faces mean to them.
Are you excited about your UK tour? Will these be the biggest venues you've played?
Yeah, I feel immensely lucky to be able to play to such big audiences it s going to be so fun.
When did you realise that music was something you wanted to pursue seriously? 
I've always had a passion for it, that's always been there, but it was more when I realised that people wanted to listen did I realise that.
Tell us about your first gig ever!
I played at a poetry night for my parents in our kitchen. It was acoustic and I was so nervous I played all of them 3 times too fast.
We wanna know what you're listening to! Can you name your last three 'recently played' artists on Spotify?
Lorde, James brown, JyellowL
Finally, if your music was a dessert, what would it be?
It would be an Eton mess – an eclectic mess, and tastes good.
[share]