Writing by Molly McKew // Victoria's Meadow festival takes place in the beautiful Otways mountain range in Victoria's west, and we jumped at the chance to interview artists Elizabeth, Dyson Stringer Cloher, Sweet Whirl, and Elle Shimada about the festival, the live music scene here in Australia, and their delicious musical offerings.
Writing by Molly McKew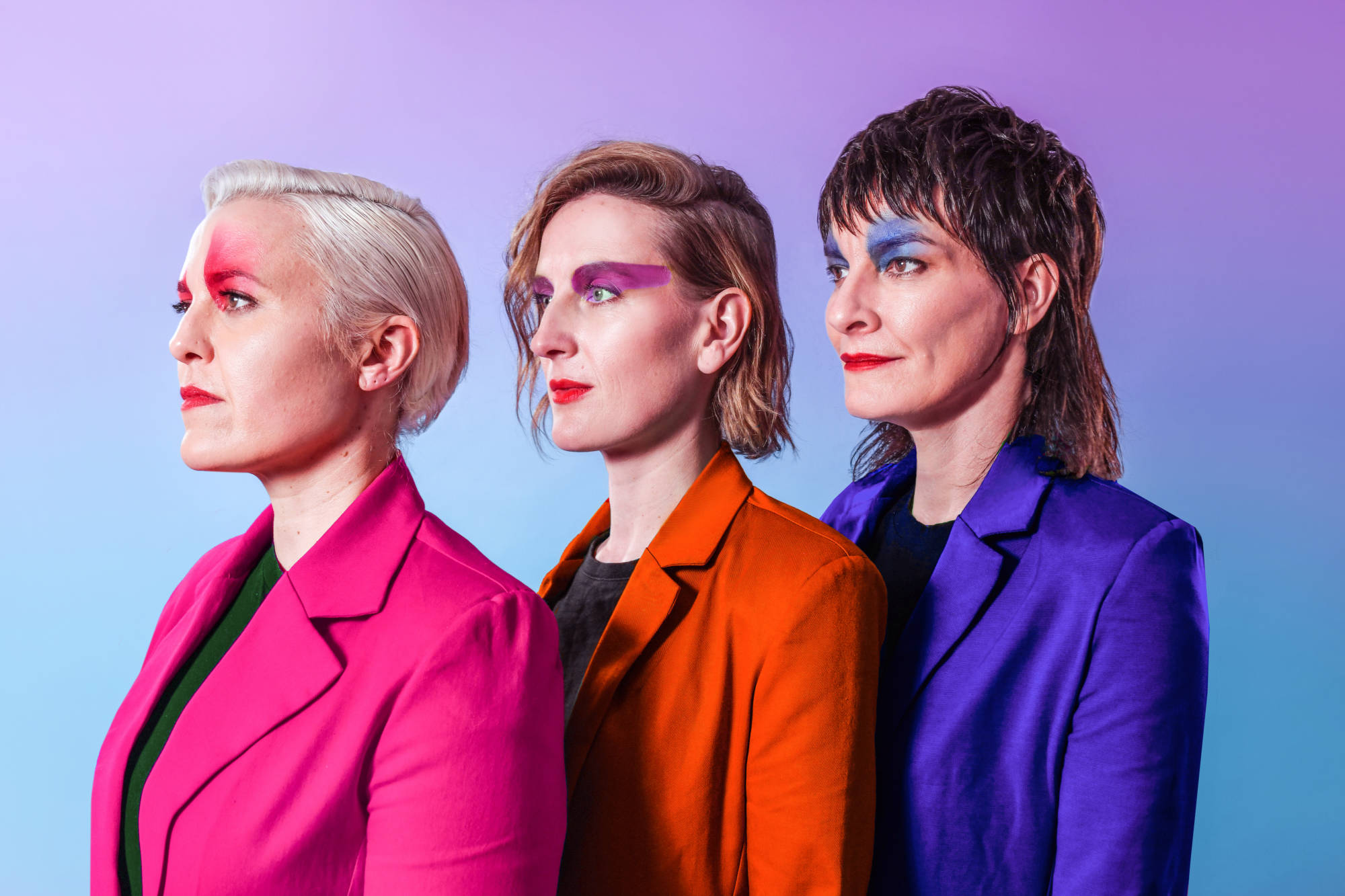 Victoria's Meadow festival, taking place on 27th-29th March, features some amazing Australian and international talent, is located in one of Victoria's most picturesque holiday spots, AND 20% of profits will be going to the CFA following the devastating 2019 bushfires. We were lucky enough to speak to a few of the gobsmackingly wonderful and inspiring women that will be performing at the festival. Dyson Stringer Cloher is a genius and aesthetically on point amalgamation of three of my long-time favourite female artists; Elizabeth is a pop-princess from Melbourne with the voice of an angel, Sweet Whirl is a sweet and beautifully romantic singer and writer, and Elle Shimada is a powerhouse DJ, producer, violinist and multi-instrumentalist from Tokyo. We interviewed the four acts about Meadow festival, the power of live music, and what we can expect from their shows.
Molly: The live experience can be such a powerful one – so different from listening at home! What can fans expect from one of your live shows? 
Liz Stringer (Dyson Stringer Cloher): One of the really fun things about playing DSC shows is the variation in the feel of the songs. We go from full blown rock'n'roll to quite intimate acoustic tracks at various times during the set. But we always centre it around the harmonies and the vocals. You can also expect some pretty sick bass faces from Dyso and me!! 
Esther (Sweet Whirl): I've been told my banter is hilarious at best and hilariously awkward the rest of the time. The original triple threat: she sings, she shreds, she says weird shit that comes out darker than it sounded in her head. 
Elizabeth: I love to be on stage and connecting with an audience. There is something very special about looking into someone's eyes when you are singing something that is meaningful to both of you. I am bringing my entire band of gal angels to the stage with me for this summer, so you can expect something like a slumber party.
Elle Shimada: We love to surprise our fans with a new show every time we perform! Our collective represents more than  the 5 piece of musicians you see on stage. We collaborate with fashion designer PLASTER, dancer Magg.Z and visual artist Rhys alongside the family of creatives to ensure our show is multi-disciplinary and exciting.

Molly: So excited to see you play at Meadow! There are so many awesome festivals going on in Australia at the moment. What do you love most about the Australian live music scene and how is it different to others overseas? 
Liz Stringer: The Meadow lineup is awesome, we're really pumped to be on the bill. I think there's some incredibly exciting music coming out of Australia at the moment from all corners of the country and every scene. And a lot of innovation, something that's making an impact in other industries across the world. There are so many stories in this country and it's encouraging to see so many different voices emerging to tell those stories. 
Esther: I haven't played overseas for about 5 years, and even then it was just once in Berlin at a friend's studio so I can't speak for the state of live music overseas. In Melbourne I really enjoy working with all the super professional and capable sound people; they make me sound good, they're always chill and supportive, they come and find me and say.. 'On in five?'. They rock my world.
Elizabeth: It's amazing how much of a community the Australian music scene is. I think this was really evident in recent times after the big fires, seeing so many people banding together to raise money for a cause that really affected all of us. I know music communities exist all across the world but it does feel like we have something quite special here.
Elle Shimada: We are so excited to perform at Meadow too! One of our bucket list festivals. Compared to Tokyo where I'm from, Australian festivals are so spacious and surrounding nature is epic! Being in these environments makes me feel grounded and refreshed – I think the openness of a space can influence the way we perceive art and music with more of an open mind.
Elizabeth luxuriating in lavender 
Molly: If your music was a pasta dish, which would it be and why?
Liz Stringer: Probably a vegan lasagne… multi-layered, greater than the sum of its parts etc etc. Also I just like lasagne…  
Esther: Nigella Lawson's Vegemite & Butter Spaghetti – because my music is minimal but rich, a combination of a few classic ingredients served by a classy no-fuss bitch who knows how to enjoy life.
Elizabeth: It would be ricotta gnocchi, soft in the mouth, good to cry into.
Elle Shimada: I'd be a soba noodle. Just because.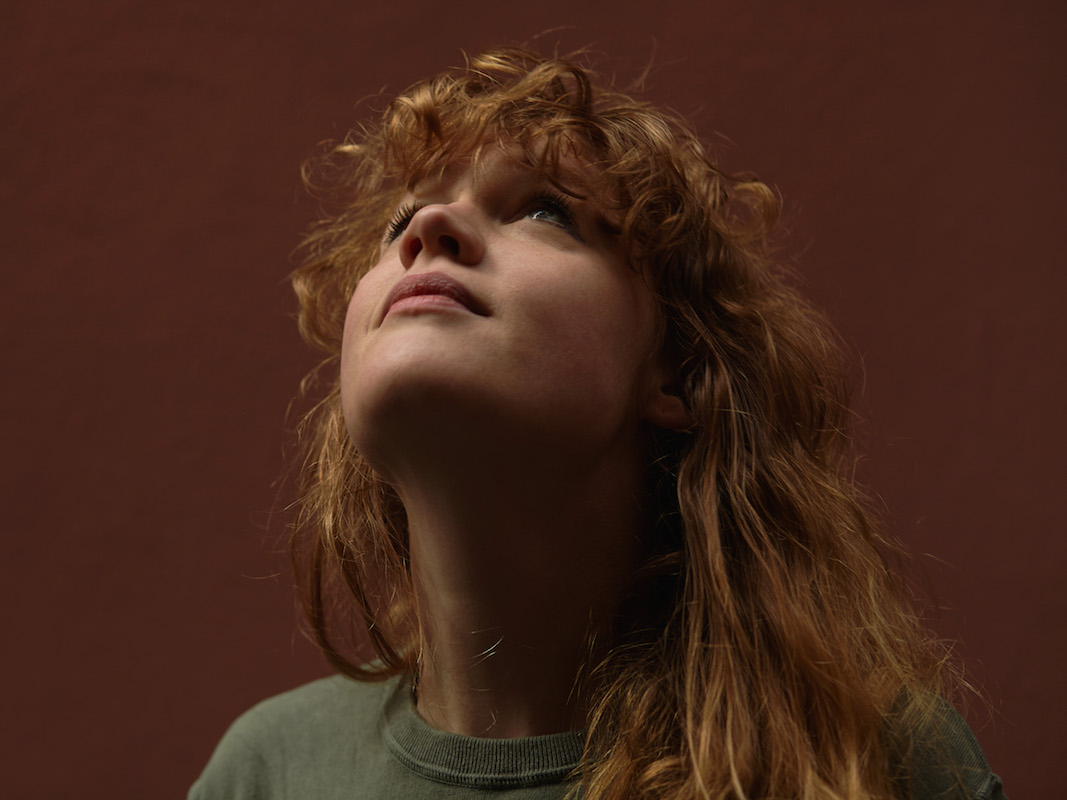 the mysteriously romantic sweet whirl 
Molly: And finally, what's on the agenda for you in 2020 – any tours, releases or other live shows we can look forward to? 
Liz Stringer: DSC is finishing touring our debut record at the end of April and will be hanging up the jumpsuits while we all pursue our solo/other collaborative projects. There's already talk of starting writing for another album though, so I reckon we'll be back before too long. 
Esther: There's a Sweet Whirl album due out mid-year, with three singles being released over the coming months!
Elizabeth: I am on tour for the next month in Australia 💕 after that, more touring and a new album, fingers crossed.
Elle Shimada: We have few singles with music videos planned in coming months. I'm so proud of the whole team of amazing creatives involved in these, and can't wait to share with y'all! We have a few more festivals along with hopefully a national tour. Mid year, we'll tour Europe, I'm so inspired by a lot of music coming from the UK especially, so really looking forward to checking it out!
Tickets, information, and artist profiles can be found here – https://www.meadowmf.com/