Writing by Molly Mckew// Photo by Ivy Rose//  Forever renter are a sad girl post-punk band from Melbourne who released their debut EP, Wisteria, in 2019. Ramona is excited to premiere the video from the second single from their EP, 'Pins'!
Writing by Molly McKew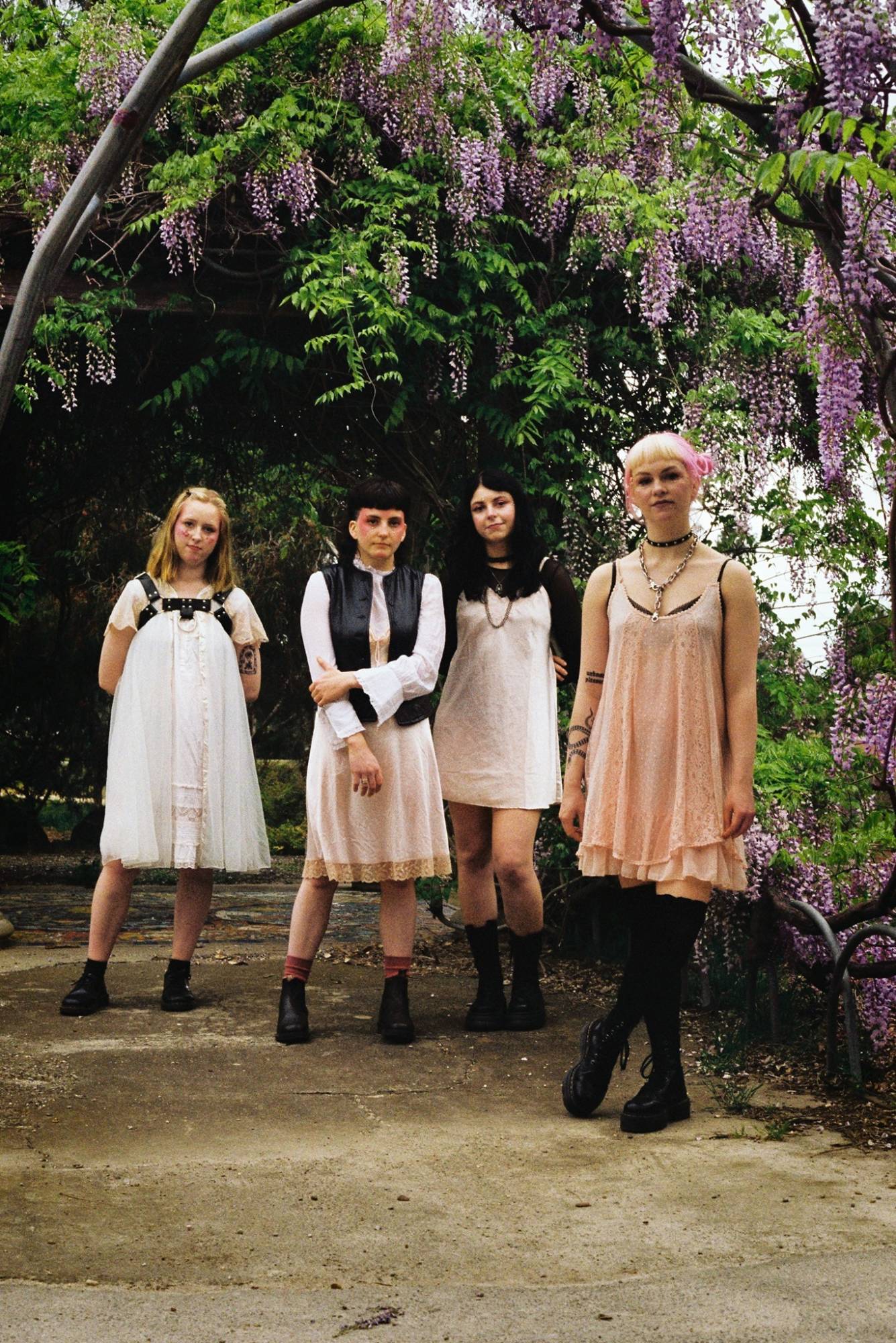 Forever renter's angelic vocals and melodic hooks get me every time, and here at Ramona we are super excited to premiere the brand new video for their second single, 'Pins'. 'Pins' is a track about realising and embracing your vulnerability amidst heartache and the incredible video was directed by Shrives Murphy. It was filmed at the forever evocative hanging rock in Victoria's Macedon Ranges and explores themes of femininity, romance and doom. Forever renter will be launching the single at Collingwood's Grace Darling Hotel on February 14 (the best Valentine's day gift ever!). Fans can expect, as described by singer/bassist Hayley, "quiet, fragile moments that explode into a mesmerising mess of gritty bass, screaming guitar and pounding drums."
Hayley wrote 'Pins' after the end of a long relationship. She relays how she was getting a stick and poke tattoo and the tattooist was surprised at the (literal) thickness of her skin. Hayley realised that she had finally come to a place of strength. The song is about "the process of properly learning about yourself after a break up, and finding that you can be vulnerable and strong at the same time."
Hayley hopes that their music will allow listeners to sit with sadness. As she describes, "most of our songs are about heartbreak or disappointment or fear, which are emotions everyone deals with, and I feel like being able to sing or dance along makes them easier to process. There's no pressure to be bubblegum happy, our songs just let you be."
Check out the video:
You can follow Forever renter on Instagram or Facebook, and check out their launch event here.
Photo by Ivy Rose