Writing by Molly McKew/Kathleen Lee // Brand new web series, 'Sex and Death', was filmed in Melbourne's inner-northern suburbs and created and produced by two local filmmakers. We chat to co-creator Kathleen Lee about the joys and challenges of curating a soundtrack and why she chose exclusively local artists.
Writing by Molly McKew / Kathleen Lee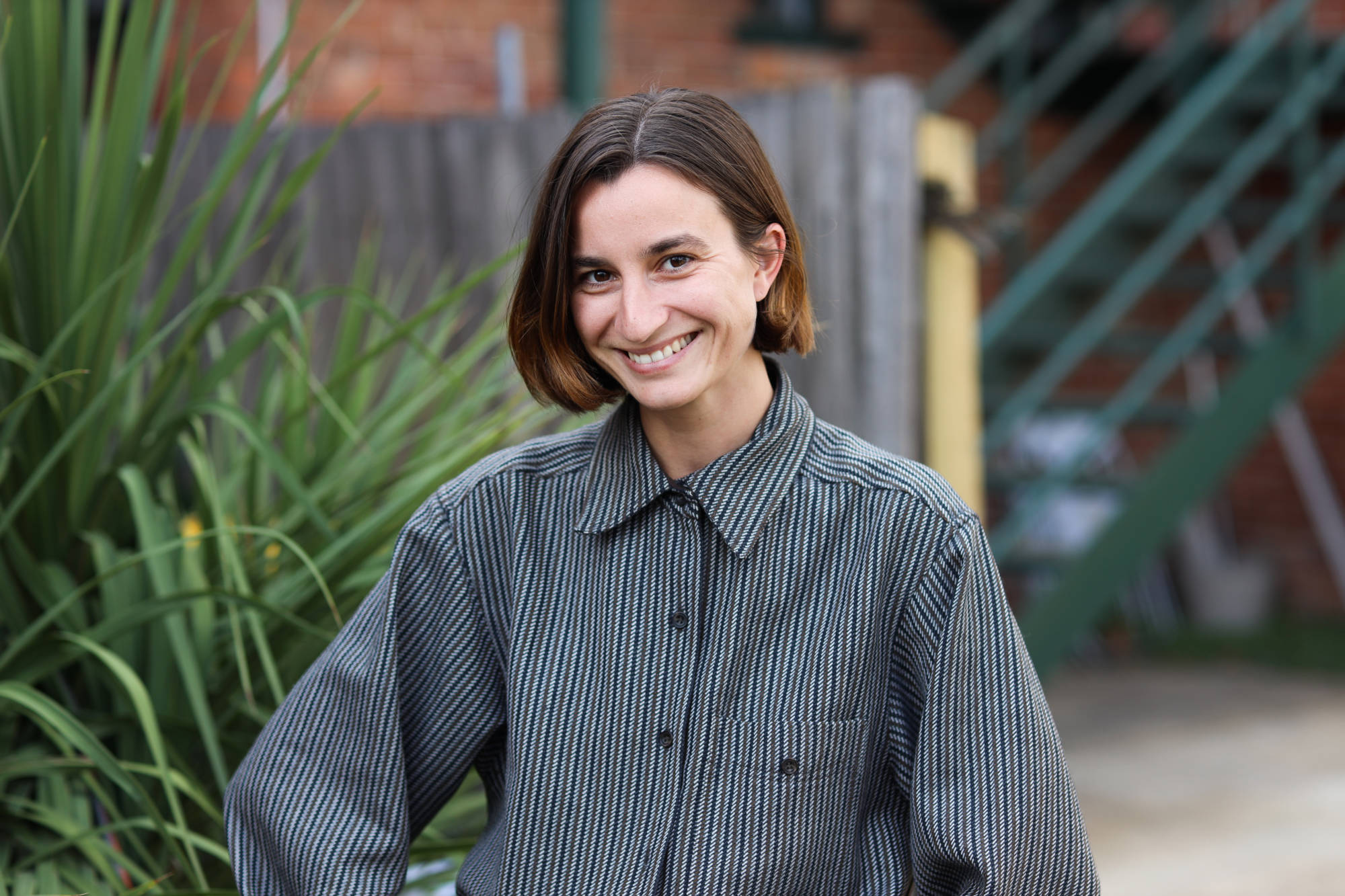 The new web series Sex and Death, set in Melbourne's inner-north, explores friendship, love and personal growth through its protagonist Charlie, an aspiring actress. It was created by Kathleen Lee and Tobias Willis of Kewl Studios and the soundtrack was curated by Lee. Lee has always been intrigued by the emotional depth that music can bring to the medium of film: "I find that the ability to distill moments and people into succinct stories and characters enhanced by the already hugely powerful medium of music is the most accurate and pure expression for a lot of the sentiments and discoveries of beauty I wish to communicate with others." Lee is immersed in the Melbourne music scene, listening almost exclusively to local artists and often attending local gigs, and it felt right to create a soundtrack that mirrored the physical location of the series. The tracks "create a sense of the world in which the story takes place … using music also created here by people of the same generation helps capture the zeitgeist." Lee has always been a fan of soundtracks with a strong theme, like those that rely on one artist – The Graduate's use of Simon and Garfunkel, for example, or Harold and Maude, featuring the music of Cat Stevens. With 'Sex and Death', Lee jumped at the opportunity to create a soundtrack that celebrates the Melbourne music scene and meaningfully embellishes the emotive power of film. Here at Ramona, we were lucky enough to have Lee write a track-by-track run down of the soundtrack.
********
Writing by Kathleen Lee
Sex and Death' is an off beat romantic comedy set in Melbourne's inner north about an untalented mid-twenties acting student who falls in love with the weird guy that works in the local chicken shop. The only music that I have used in the series is songs from local, Melbourne artists, (except Chris who has now moved back to Tassie). This is as much because local songs most accurately evoke the world I was trying to depict as it is because they are simply the music I listen to and love the most. Even with the biggest budget in the world I would not have used anything different.
Music has been an essential part of the creation of 'Sex and Death'. Not just because of the emotional emphasis it gives to the final product but because it was a key part of the writing process for me. Many of the artists I included in the final soundtrack were the soundtrack to the years I spent developing this story. In between stints of writing the script I would go for long walks listening to these songs and crafting the emotional arcs and moments that would become the heart of the episodes. The instrumental builds, vocal deliveries and some times just chord changes of these songs have informed the emotional changes and flow of this story right from the start. It is such an honour to have the work of these artists imprinted on the story now for good, sometimes exactly in the way I have visualised it for years.
Sunbeam Sound Machine – Talking Distance
I've known Nick for a long time. He lived in the room next to the guy I was having casual sex with for years, so I'd see him over breakfast most weeks. I actually now live in his old room (things amped up with the casual sex guy). I have always admired his music and love that this song has kind of become the motif of the series. It has a powerful presence and strange energy that is quite malleable to different emotional moments. I think, like a lot of Nick's music, it captures the zeitgeist of the world I tried to depict in the series.
sunbeamsoundmachine.bandcamp.com
Sister Socrates – Might As Well
I always knew I was going to use this music in the series. I've known Adam for a long time and he let me listen to his early mixes when he started recording this album with Sister Socrates. Might As Well was my favourite song from the album. It was one of the songs that I would walk through the park listening to everyday. I became extremely attached to the original demo mix that Adam sent me and he let me use that version in the show.
There is a section towards the end that I find exceptional and really wanted to include in the series. Many of the romantic moments between Charlie and Pat were first visualised with the assistance of that part of Adam's song. I highly recommend focusing in on that bit. I imagine it will be in one of my future projects.
sistersocrates.bandcamp.com
Mouth Tooth – Memory Foam
I have been listening to Mouth Tooth for more than five years now and I've used one of their songs in the last three films I've made. I searched for a long time to find the right song for the final scene in episode three. It had to have a very particular and rare combination of things; it had to be hopeful and sad at the same time, a really hard and beautiful combination to pull off, that this song does exquisitely. I love the intimate way Rhys delivers his vocals over the wet sea of guitars. Rhys actually has a little cameo performance in episode one.
mouthtooth.bandcamp.com
Christopher Coleman – Running Up Hill
It meant a lot to use a CC song in the series. I have worked with Chris many times over the years and he is a great friend and a truly great songwriter. I actually made the video clip for this song that I picked. When I was first writing the series I was set on using his song 'Maybe I'm Burning' in the final scene. There were many walks where I visualised it in time to that song. So, in a way, he helped me write the series. Chris has an outstanding repertoire of music that I would greatly recommend listening to if you haven't already.
christophercoleman.bandcamp.com
Vanderlay – An Ending
One of the first shows I ever played was supporting Vanderlay. Caspar is a very captivating performer. I love the vocal delivery and how gentle and emotive the instrumentation is. I have had their first album on my spotify play list for six years now and I still love every song on it.
vanderlay.bandcamp.com
Mount Saint Leonard – Blame Me
This is a song I recorded with a band I formed briefly a few years ago. We recorded it all live in one take with no overdubs at the lead guitarist/producer, Isaac Barter's house. The song is actually about the same guy that I wrote the web series about so it felt nice to include it.
soundcloud.com/mountsaintleonard
Grand Salvo – In the Water
Grand Salvo is the only musician on the soundtrack who I do not know in person. But I feel like I do because I have been listening to his huge catalogue of music every day for years and years, even the weird bush poetry tracks. I love the magical christmasy orchestras and choirs he creates. In the Water was my most played song on Spotify last year. I'd save it as a very special treat for evening walks when I was in a particularly receptive mood and could fully take it in. The moment when this song starts playing in the final episode is my favourite moment in the whole series.
www.grandsalvo.com
Mike Nolan – Below
Nolan also actually used to live in my room. In between Nick and me. For about a month I lived in the room next to him and got to hear snippets of him making tunes. I have a love of minimal techno that is as strong as my love of super gentle folk music and Nolan's tunes are particularly good. You can hear his song in the party scene but not that clearly. I'd recommend having a much louder listen.
You can follow Kewl Studios on Facebook or Instagram
And you can view Sex and Death here