Writing by Kacey Clark // illustration by Efea Rutlin
Writing by Kacey Clark // illustration by Efea Rutlin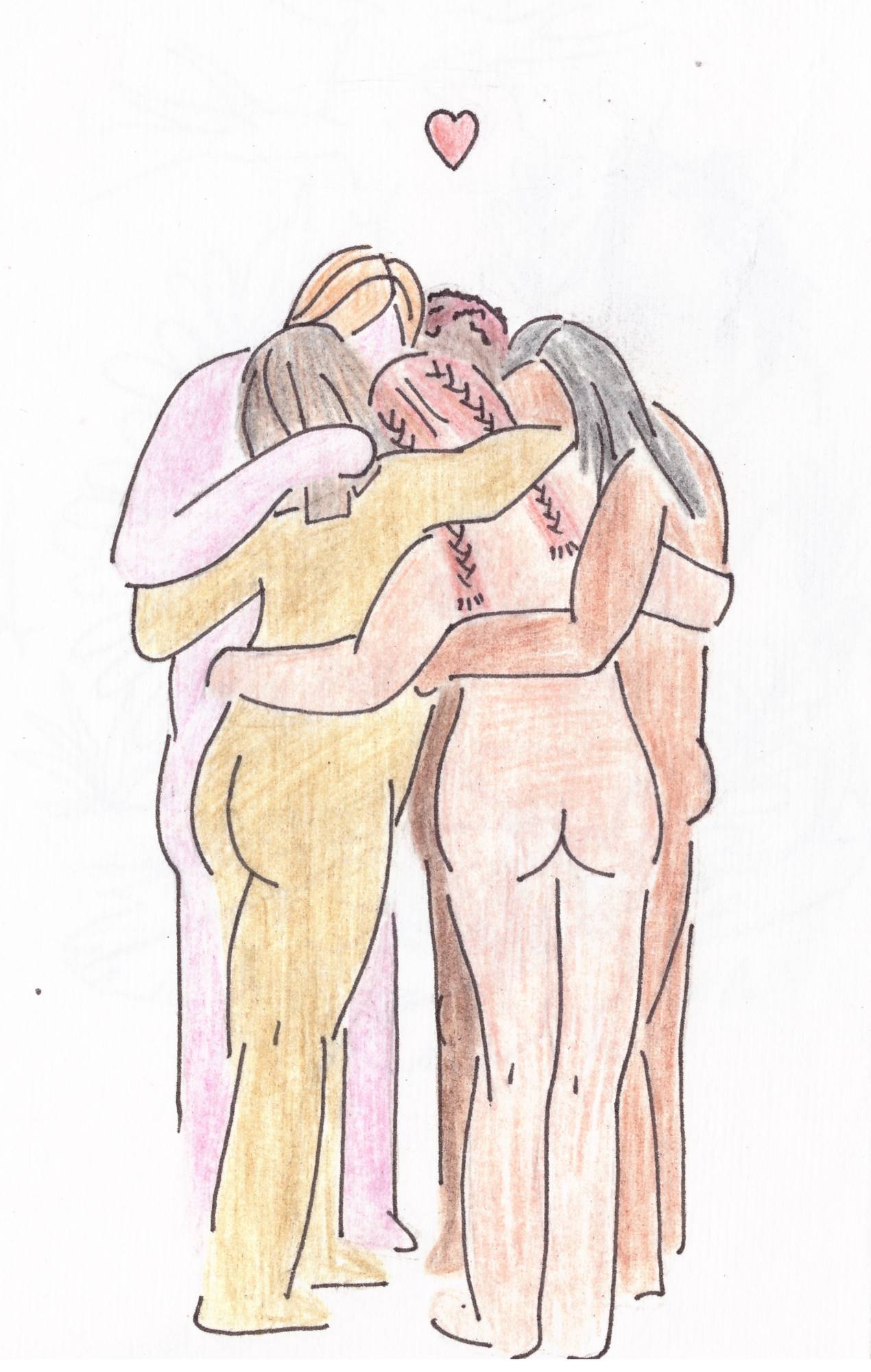 These are uncharted waters, and this is unmarked territory. In a world that is constantly pressuring us to speed up and preventing us from slowing down, we are finally awakening to the healing power of rest and the vital role of stillness. But in the midst of these silver linings, there is still room for grieving, there is still room for sadness, and there is still room for hurting. So for anyone out there who needs to hear these simple but powerful affirmations of whatever tumultuous emotions you may be facing in the wake of the pandemic, here is what I have to say to you.
For the heart that's hurting, may you embrace your hurt with open arms and gentle hands. This hurting is just a moment, a strong, painful, powerful moment. Let it teach you what you need to be taught and help you feel what you need to feel.
For the heart that's grieving, may you look back on what was or would have been with fondness and care, but also hold space for that which is and is going to be. There is no shame in remembering and respecting the goals, dreams, people, places, and pieces of the past. Hold these remnants with tenderness and care and let them carry you into whatever lies before you. I promise you will make it through.
For the heart that's growing, may you let go of your past selves and step into your present life. I hope you continue to look inward when the world is spiraling down and I hope you continue to grow as long as that healing, hurting heart of yours continues to beat boldly despite it all.
For the heart that's yearning, may you find solace in the hope that your brightest days are yet to come and your darkest ones will one day pass. Hold onto the things which are within your reach without losing sight of the things that aren't. What your soul seeks will seek you if you give the world time, grace, and space.
For the heart that's learning, may you always be learning and unlearning. Never stop questioning, wondering, wandering, wishing, creating, exploring, enduring. Use that inquisitive heart of yours to widen your world and broaden your view, to pursue your passions and follow your dreams. There are so many lessons to be learned in this moment; lean in.
And to the heart that's breaking, the heart that's aching, the heart that's in pain for the other hearts that are in pain, you can feel without being a slave to empathy. You can stand in solidarity with others while their worlds are crumbling down and you can build others up while all else attempts to tear them down. But you don't have to tear yourself apart at the seams while you sew others together, and you don't have to sacrifice your solace to cure the chaos. Be kind to others, but also be kind to yourself; acknowledge your hurt and hold it as you hold others'. We are all in pain at this moment, and you deserve the love, care, and support you so willingly serve to your fellow human beings. Be soft and gentle with your aching soul.
For anyone, anywhere, who needs to know that what they are feeling is okay, it's okay. Being human is hard and beautiful and ugly and messy. There is no one right way to feel at this pivotal point in time. My hope is that we come out of this more accepting, attuned, and aware of our emotions than ever before, and that we can use this hurt to facilitate healing and use this pain to fuel our passions.
Nothing will ever be the same after this. Let's hope. It's for the better.