Writing by Molly Mckew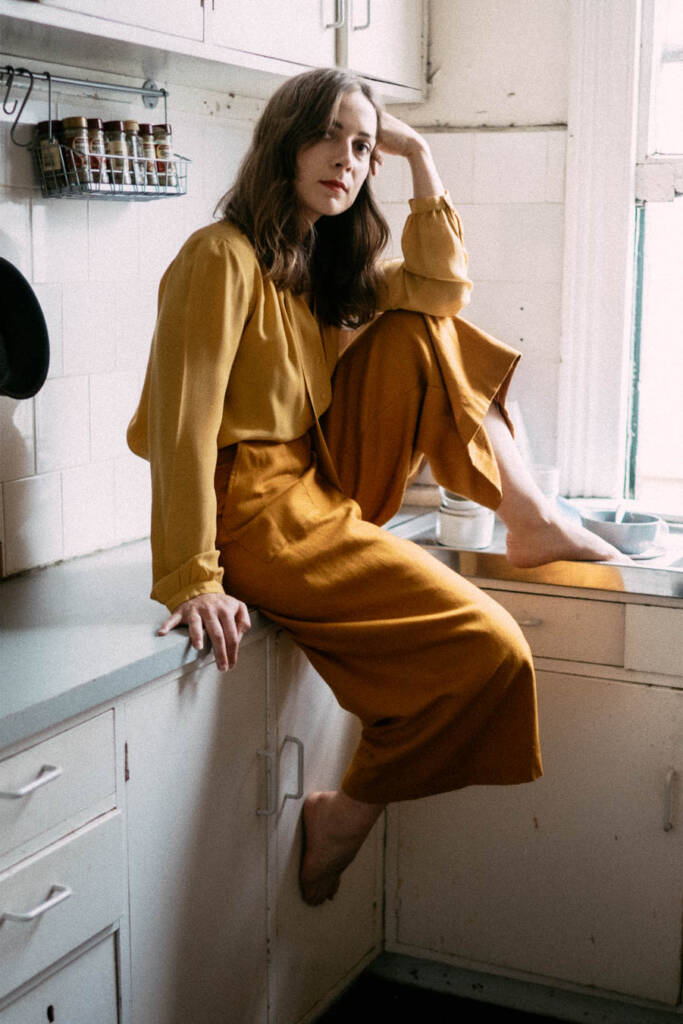 After releasing her second LP in 2018, the poetic and insightful Hannah Cameron is back with an emotive new offering. Her new single 'Backsliding', was released on April 3, a track all about extracting oneself from emotional patterns and taking responsibility for moving forward. She said: "In July last year, I wrote a song every day for a week. Backsliding was the first song to come out of that writing period and it's about finding yourself in the same situation or the same relationship over and over again and realising that it's a choice you're making. It's about taking responsibility and making yourself accountable for your decisions and your actions." Hannah is a beautiful and absorbing live performer and has opened for Leah Senior and Luluc, and toured North America and Europe with the Paper Kites. In amongst the mayhem of quarantine, we were lucky enough to have Hannah tell us about five (very eclectic!) albums she's listening to in isolation.
*******
Weyes Blood – Titanic Rising
I was lucky enough to see Weyes Blood play at the Recital Centre just over a month ago. I think Natalie is just an incredible songwriter and performer. I find that her albums take you on a real journey and allow for some deep introspection. A great album to take on a walk.
Lizzo – Cus I Love You
Spotify told me the other day that I was in the Top 2% of Lizzo's listenership which I find hard to believe but then again she has definitely been on high rotation in recent months. I truly believe that there is no bad mood that can't be improved by blasting Good As Hell. Also, I find running to Lizzo to be a spiritual experience.
Angelo De Augustine – Tomb
I was first introduced to this album last year while I was overseas. The production is intricate and gentle and De Augustine's vocal delivery kind of feels like an old friend whispering in your ear. I think sometimes you need a melancholy album for a melancholy day and this is that album for me.
Glenn Gould – Goldberg Variations
A few weeks ago there was a gloriously rainy Sunday in Melbourne. One of those rainy days that make you feel you are fully entitled to stay in your pyjamas until dinner. It was on this day that I started a new Sunday isolation ritual where I read, listen to Bach drink coffee and cook. Somehow listening to Bach makes me feel less inclined to spend the day on my phone. This Glenn Gould album is one that I grew up listening to and it's very nice for a rainy Sunday on your own.
The Lost Horse Saloon – One Night Only
This feels like a bit of a strange one to include because I actually sing on some of the tracks but it's been a great source of comfort and joy since it was released a few weeks ago. The album is a collaborative project that was put together by James Gilligan and it features many of my dearest friends and favourite musicians. I've been putting it on and singing along to my friend's songs at the top of my lungs, imagining the day we get back in a room and make music
together.
Listen to Backsliding:
[share]