Writing by Molly Mckew// Melbourne songwriter Maja has just released her latest single, "He Wants to Know You," a track about empowering yourself to say no. The video playfully sketches out a day in the life of a woman learning to resist the pressure to be accommodating. We chat to Maja about the new single and the making of the video, shot around some of her favorite places in Melbourne.
Writing by Molly Mckew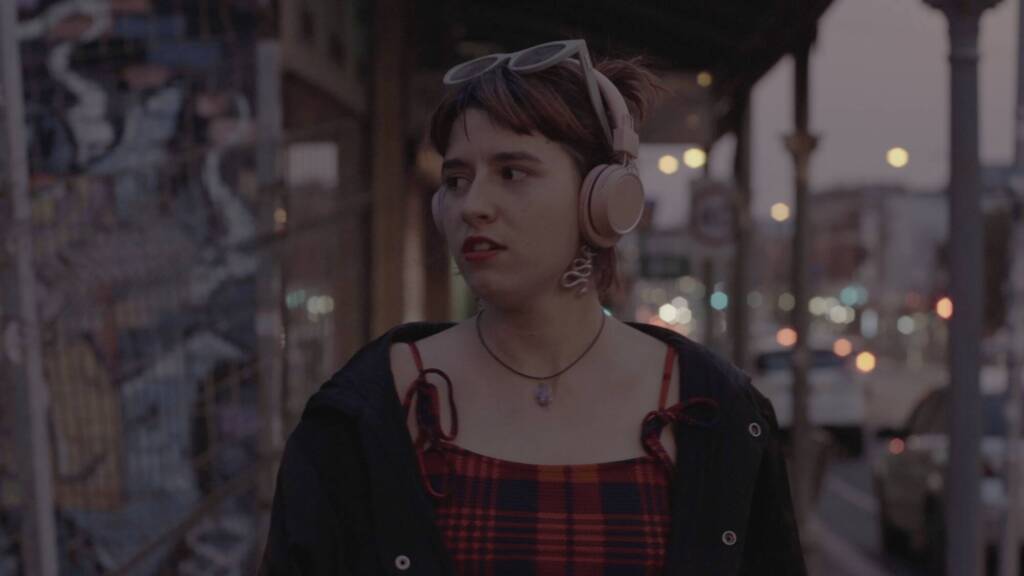 I meet with Maja at her cosy flat in a suburb on Melbourne's urban fringe. She lives deep within a huge block of one bedroom apartments, sharing walls on all sides. She tells me about some recent block-of-flat-politics while she makes me a green tea and grabs some Tim-Tams from the bench. Displayed above the piano are postcards from her travels, artwork from friends, and affirmations designed to spur on self-belief. I copy some down while she makes the tea: "My space is free of judgement" strikes a chord.
Maja moved to Melbourne in 2017 after finishing her music studies at the University of Queensland. She needed to strike out on her own, she said, to  move away from an identity as a musician and come into her own as a songwriter. She has since recorded two EPs and is back with a new single, "He Wants to Know You". Her new single is a step away from the heavier, self-discovery inspired vibe of her previous singles "Woman I've Become" and "Still Bleeding". The RnB tinged track is strong, sassy, and bursting with self-conviction. The song and music video follow a day in the life of a woman who is followed around by a dude who won't take no for an answer. It urges us to un-apologetically assert boundaries without having to contrive an excuse or take responsibility for the other parties self-esteem. Women are often, says Maja, put in a position where we cannot decline an offer without finding ways to skirt around it, soften the blow, or meeting half-way to be accommodating. "We often feel like we have to explain ourselves, when we can actually just say no thanks".
The music video Maja and filmmaker Dean
Swindell

created is somewhat of a satirical fantasy, shot in five locations around Melbourne. It follows Maja throughout the day as she plays guitar in the park, visits a local bar, and walks through the neighborhood. Each time the male character, played by her friend Harry, approaches her with what he thinks is a suave, larrkin-esque confidence, she rejects him with a shrug or a smirk. The video is not about rejecting men specifically, but is intended to be a reminder that "no matter how many people might chase you or want your company, you always come back to yourself". It is about listening to ones boundaries and resisting the urge to say "yes" simply to make others feel comfortable.
Maja and Dean, who produced and shot her previous two music videos, wrote the script and decided on the locations together. "Dean has the most amazing aesthetic vision", says Maja, "and he knows how to pick the right shots". The video they made is light and very watchable but also interrogates our day-to-day experiences as women. "There is a difference between aggressive and assertive communication. And I think we often feel like we have to wear masks and act a certain way to please people when we can feel empowered to just say no. Just because someone wants to know you doesn't mean they're good for you," says Maja. "I wrote this song at a time where I was really learning about boundaries, self worth and saying no. I read back my texts with the guy who inspired this song and he said: 'I want to show you your worth' and two years later, I think 'you're not supposed to do that. I am.' I hope this video inspires women to say 'thanks but no thanks! I don't need your validation because I have it from myself.'"
Maja will be releasing the single this Friday, the 29th May via live-stream. Event here!