Interview of Pamela Clynes by Andy Reyes
Interview of Pamela Clynes by Andy Reyes
Pamela Clynes is the creator of peace with pain the platform where she helps women, like her, who suffer from vulvodynia to live with chronic pain. She shares with us her experience creating awareness and breaking taboos.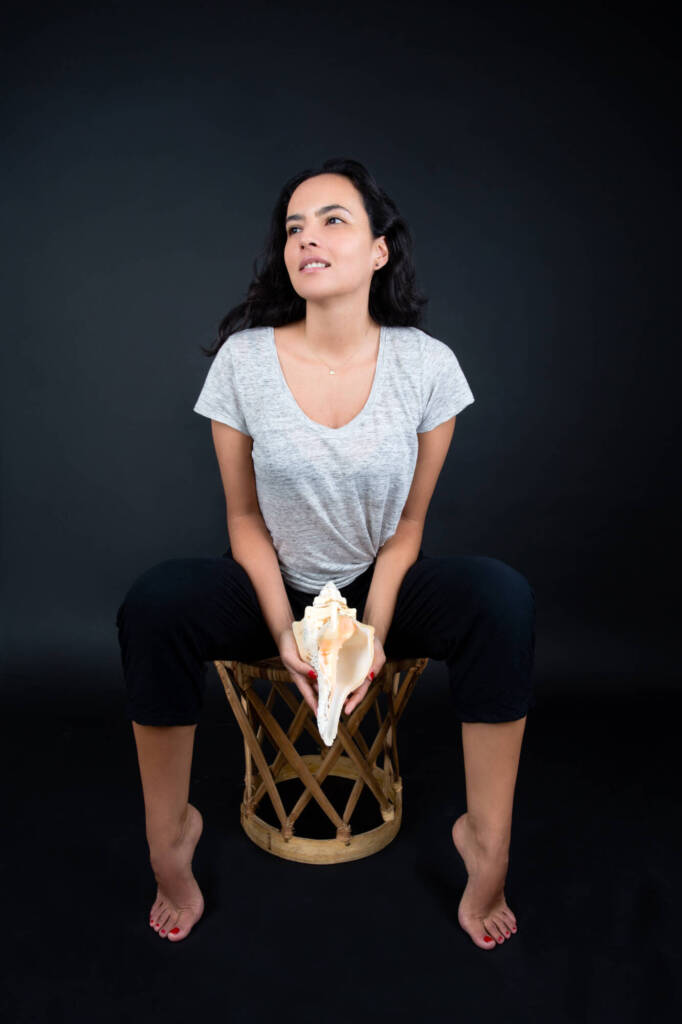 Hi Pamela, could you tell us a little about yourself and what you do?
Hello! I'm Mexican, born and raised. I have a bachelors degree in Communications and I did an MFA in Fashion Marketing at Parsons in New York. I worked in the Fashion industry for a long time until I decided to create Peace With Pain. Fashion still remains in my blood and in my heart, but I know now that social work and helping other people is really what keeps me alive.
What does peace with pain mean to you? And why did you decide to create this foundation ?
It literally means that I'm making peace with my pain. That my pain no longer defines me. It's just a part of me, but not all of me. I acknowledge it, I accept it, and I'm letting it go.
I decided to create this platform because 7 years ago I thought that I was the only Mexican suffering from Vulvodynia. Every time I went to the gynecologist I was seen as an alien. As if Vulvodynia was so rare and not common at all. Two years ago I had a little push from one of my best friends, and decided to create the Instagram account just to see if there where more women in Mexico with vulva pain. Yes, they where a lot! That gave me the purpose to do it right and make it my life mission.
You are the support of many women who are going through the same situation as you, but who do you get supporte from yourself?
My mom and dad. They were my main support system when I started with my symptoms. But, I still felt that I wasn't really understood with what I was going through. I still felt isolated and alone. At that time there weren't any social media accounts or forums on Vulvodynia, especially in Mexico. I did go to therapy as well, but I was still hoping to find another woman with vulva pain. Some of my friends didn't believe in my pain, they thought it was only emotional. It wasn't easy at all. At least now more women are breaking the silence, more media outlets are talking about it, more communities are raising awareness. It's a whole different scene from when I started.
Did you imagine having this impact on people?
Not at all. At first I thought that no one was going to care, that no one was going to follow me. I still can't believe that I've come this far, and it's just the beginning. Which is very exciting.
How can we be a part or help in Peace With Pain?
I'm still in the process of becoming an association, I don't have the means or the resources yet to begin with fundraising. But, I believe that the best way to spread something is word of mouth. Start having the conversation, start asking questions, start breaking taboos with your family, partners, friends, children… Start talking about the vulva just as a natural part of the body.
How do you control your pain now?
It's a process to cope with pain. From nerve blocks to acupuncture, pelvic floor therapy, antidepressants and topical anesthetic creams, cbd oil as well. I do meditation and breathing techniques to help relax my nervous system. I also take probiotics and magnesium, vitamins and supplements to keep my energy. It's important to be more aware of what my body is saying to me. I rest a lot.
What advice would you give to someone who is going through this situation?
There are two main things I believe that's important to remember. I always tell women that knowledge is power. Read and do your research and read more. Don't be passive towards your health. Take action, break the silence, advocate for your pain, include your love ones.
But most importantly, be patient and remember that your pain doesn't define you, it's only a part of who you are, but not everything you are. You are so much more than that. You are magic and a warrior. You are not alone and together we will get through this.
Which women inspire you the most?
Well, in terms of famous people, Brene Brown is my Oprah hahaha. I love her. If you haven't seen her TedTalk on The Power of Vulnerability do it now.
There are a lot of women who inspire me, these are the women that aren't afraid to put themselves out there, to be vulnerable, to create conflict, to use their voices, to scream, and shout, in order to make a change. In Mexico there's a popular saying about women: "Calladita te ves más bonita". Which means that women look more pretty when they remain quiet. I think it's safe to say that I hate that saying. As women, we've been taught to remain silent, to say nothing, to act a certain way… So, any woman or girl who dares to speak up is an inspiration to me.
How do you stay true to yourself?
Uff, I'm not sure if I stay true to myself always, all the time, but I try to keep my focus and my energy on respect. Respecting myself, my boundaries, my body, my mind… If I lose track, I try not to judge myself, and just get back to my center again. It's an inner job, a mindfulness routine for sure. It takes time, practice, patience, and experience. Just like anything else, it needs to be a constant in your life. A daily reminder that you are your priority. You are your own magic. What are you going to do with it?
What books do you recommend?
I have tons of sources that have been wonderful allies of knowledge. I can't get enough of books, so how about if I share my top five?
The V Book: A Doctor´s Guide to Complete Vulvovaginal Health. Elizabeth G. Stewart. MD
When Sex Hurts: A Woman's Guide To Banishing Sexual Pain. Andrew Goldstein. MD
Just Breathe. Mastering Breathework, Dan Brulé.
Come As You Are. Emily Nagoski
Daring Greatly, Brené Brown
Personal and professional goals?
Personal, I can't wait to be a mom. I really do hope that life can grant me that gift someday.
Professional, I'm launching very soon my own intimate care brand for people with vulvas: @peaceintimatecare, it's based on 100% natural ingredients. Made in Mexico.