Article and photographs by Modibodi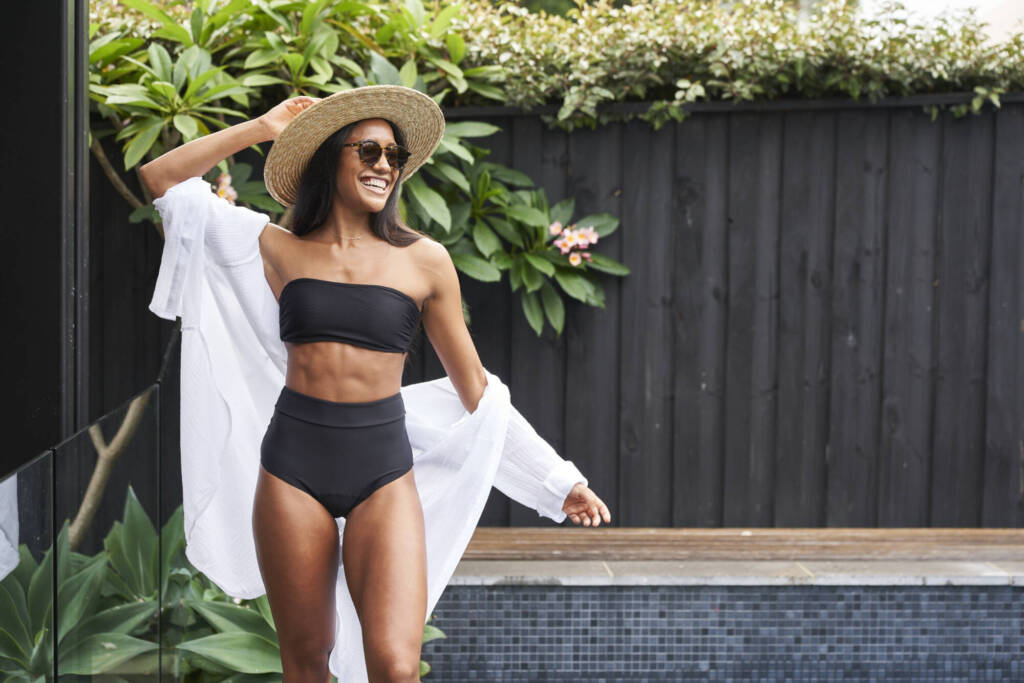 Forget disposable pads and tampons, Modibodi is the new way to period.
And it's easy to see why. Made from luxe materials with a scientifically-proven lining which absorbs fluid and fights odour, Modibodi underwear are designed to replace disposable hygiene products (the environment thanks you), while keeping you comfy and dry.
Basically, you just wiggle into your underwear and feel like you don't have a period at all.
Not just for periods though, Modibodi's leak-proof undies also work for leaky bladders, for sweat (back to the gym you go) and for discharge and leaky post-baby boobs, while their swimwear stops light bleeding or spotting from messing with your pool party plans.
Modibodi's mission is to make a positive impact on people's bodies, their lives and the planet by creating products to manage leaks with comfort and confidence. From helping kids feel more confident playing sport or swimming with their period to making it easier for people with disabilities to change their underwear to helping those with incontinence get back on the trampoline or making periods more comfortable for people with conditions like endometriosis.
Why it's time to ditch the disposables
Did you know most pads and tampons are mostly made of plastic? Or that the average person uses 11,000 tampons in their menstruating lifetime? Or that just one disposable pad takes between 500 and 800 (no we're not kidding) to break down in landfill, which means the first pad ever made is still out there. Along with billions since.
There's no getting around the fact the environmental toll of disposable sanitary products, is, well…shocking.
BUT, if just one person uses reusable leak-proof underwear from the beginning of their menstrual cycle, it will save the equivalent of 15 garbage bags full of rubbish ending up in landfill. So, if 100,000 young girls had used Modibodi from the start of their menstrual cycle, it would prevent 1.1 billion disposable hygiene products from ending up in landfill – or 1.5 million garbage bags of waste.
Keeping it real
Designed by real women for real people of different shapes, sizes, ages and life stages, including the Modibodi RED range for tweens and teens, Modibodi shows off its products using diverse models and real customers to represent our different looks, and to reject the photoshop and filter-obsessed world of advertising which can have a negative impact on our body image and body confidence.
Modibodi uses its voice to celebrate diversity and inclusivity, and to promote open conversations about bodies, periods and leaks.
When she started the business, Modibodi founder Kristy Chong was repeatedly told she'd need to use super glamorous models to make period and incontinence products more acceptable for consumers – and the media.
"I refused to believe this was the only way, and from day one we've sourced everyday people from diverse backgrounds, mostly from our customer base, to help model and sell our products," explained Kristy.
"Modibodi's philosophy is that all bodies, including transgender, nonbinary and genderqueer, should be embraced and celebrated."
Modibodi recently announced Body Image Movement founder and Embrace filmmaker Taryn Brumfitt as a global brand ambassador, seeing alignment between their common mission to inspire people to love, embrace and accept their body, regardless of its shape, size or ability.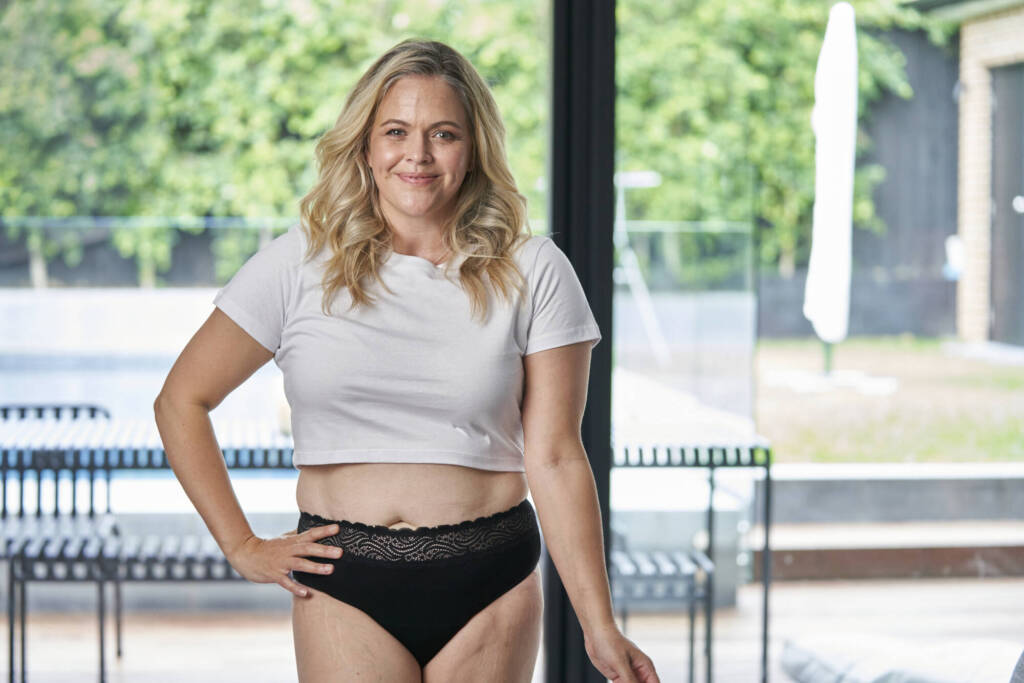 "For years women have been made to feel ashamed and embarrassed about their bodies, and their periods. Body Image Movement and Modibodi are naturally aligned in our missions to make women feel confident and empowered about how they feel in their bodies, and their lives.
"I love everything about Modibodi's choice of models and imagery, especially on social media. It's always nice to scroll through Instagram and see images that genuinely celebrate diversity in colour, size, shape and ability," said Taryn.
But how does it work?
It's pretty simple really. Quality fabrics and serious science.
Kristy spent more than 18 months working with scientists and engineers testing and perfecting the technology found in Modibodi's absorbent, patented slim lining, because she wanted it to look good, feel great and offer reliable leak-proof protection.
The result? A wide range of undies which look like your everyday favourites, but better, because they're clever.
The top layer is made from moisture wicking Merino wool, the middle layer is microfibre to absorb fluid and lock it away, while fighting odour and bacteria, while the outer waterproof layer acts as a protective barrier against leaks.
For heavy bleeders, extra security overnight, long shifts or long-haul travel (remember that?), Modibodi's Maxi-24hrs absorbency offers serious protection, absorbing up to 10 tampons' worth, making it a favourite for those dealing with heavy periods or frequent bladder leaks.
Ready to swap single-use for sustainable? Just try it (we're confident you'll like it).