Interview of B.M Carroll by Freya Bennett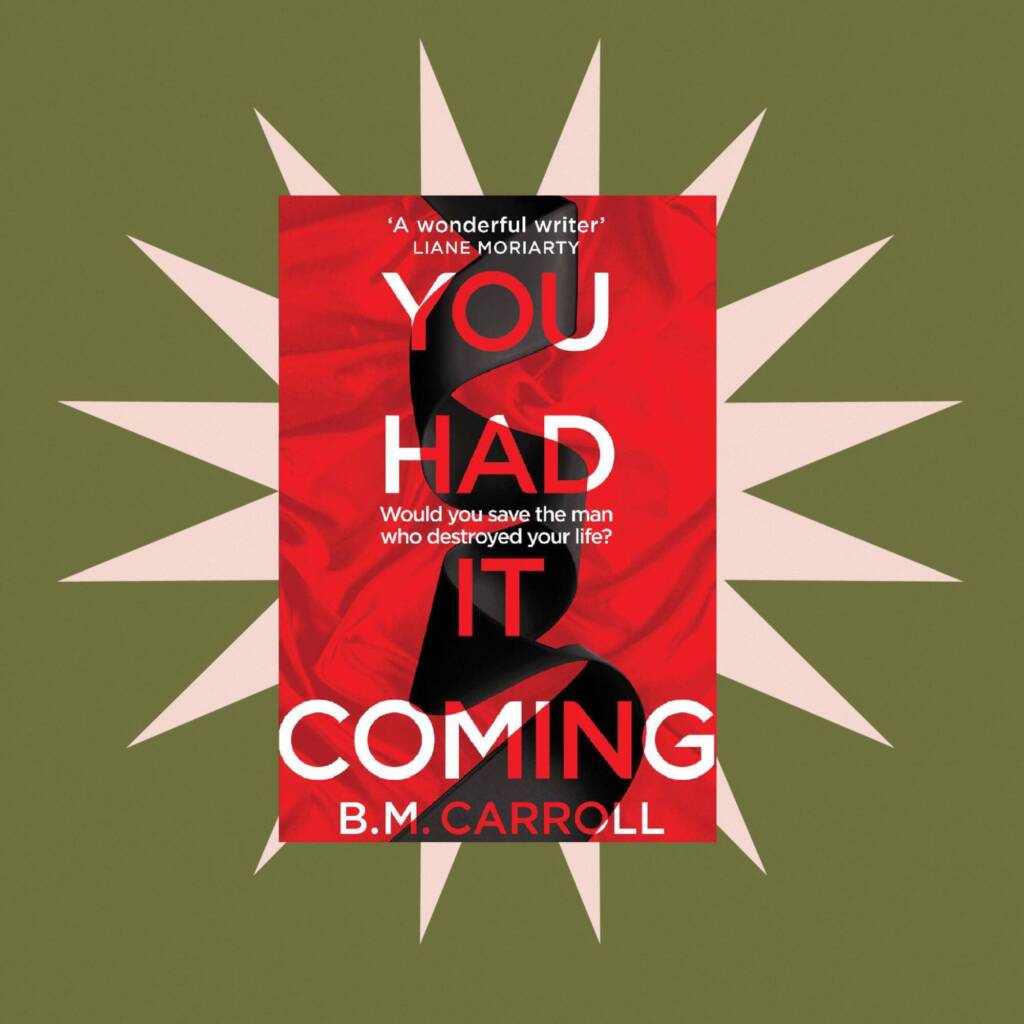 How have you been feeling since the release?
The release of a new book is an anxious and vulnerable time for authors. It's your baby, you love it, but will others feel the same? I was particularly concerned about how You Had It Coming would be received because of the sensitive and very topical themes: teenage consent, victim blaming, the he-said/she-said dilemma at the core of many sexual assault cases. But now that readers are starting to give feedback, I feel a lot less anxious. I'm thrilled that the book is prompting some important conversations.
How long did it take you to write this book?
Most of the writing was done within a year (including breaks for final edits and promotion of last year's novel Who We Were). This was quite a quick turnaround for me. I can thank COVID to a certain extent: there were very few distractions in 2020!
Did you have a fully formed idea before you started?
Not at all. My writing is very organic (too organic, in fact, because I need to do A LOT of rewriting once I figure out where I am going with the plot). I started this novel with nothing more than the basic premise: a paramedic is called to a shooting in a quiet Sydney suburb, frantically tries to save the man's life, before realising that she knows him … and hates him! Then it was a matter of seeing what happened from there. I wish I could plan my novels in advance, because it would be a much more organised and less stressful way to work, but as soon as I try to plan anything, my brain freezes over.
How do you master suspense? 
Purely by instinct, at least in my first few novels. Start with a compelling first chapter. Try to end each chapter with a small (or big!) cliff-hanger. Treat each suspect like they are a genuine threat – if the author doesn't quite trust her characters, neither will the reader. Sometimes, it's helpful to do a chapter-by-chapter summary, to keep track what the reader knows and when they know it!
Did you have any alternate endings?
No, not for this one. I felt the story had to end with Bridget, the detective, because she had most of the answers to what happened. In an earlier novel, The Missing Pieces of Sophie McCarthy, I did have two quite different endings. Readers seemed happy so I think I chose the right one.
What do you do to unwind after a day of writing a crime novel?
At about five o'clock, teenagers begin to circulate, asking 'what's for dinner?' Cooking is not exactly unwinding but it does bring me back down to earth! After that I sit down in front of the TV with a book. My husband can't understand how I can watch TV and read at the same time. I'm 95% reading, and 5% tracking what's happening in the show. At least three or four nights a week, I stay up far too late reading and have a book hangover the following morning.
Is it strange to research murder?
Yes, absolutely! When you get the kids off to school, and type 'how long does a frozen body take to defrost' into your search bar, there is certainly a sense of surrealness. But I do try to focus on the characters and their feelings/motivations rather than the gory stuff. And it's important not to become desensitised and or to lose empathy.
Finally, what tips do you have for young writers interested in writing crime/thrillers?
Read avidly and spend some time analysing the books you've enjoyed reading. How did the author structure the book? How many suspects/red herrings were there? What were your thoughts/suspicions at different points in the novel? Be patient and be kind to yourselves. It takes time to learn the craft of writing. Use any negative feedback as a way to improve, not as a reason to give up.