Writing by Juliette Salom
Despite a global pandemic threatening to disrupt Australia's leading film festival yet again, the Melbourne International Film Festival, with the help of the internet and a resilient team of film-lovers, have yet again pulled through with the goods. The 69th iteration of the festival will run its screenings not at local cinemas and event spaces, but rather from the comfort of your home. MIFF Play, the festival's online streaming service, has over 100 titles to choose from, be it an Aussie short film about queer love and surfing, a moving doco about the resilience of a mother in her fight against violence against women, or a German museum tour guided by a band of girls not afraid to tell you what they really think. Not only is MIFF accessible from the comfort of your own couch, but its online capacity allows the festival to be streamed by anyone anywhere in Australia.
So here are five picks of films to catch at MIFF 69.
Geeta, directed by Emma Macey-Storch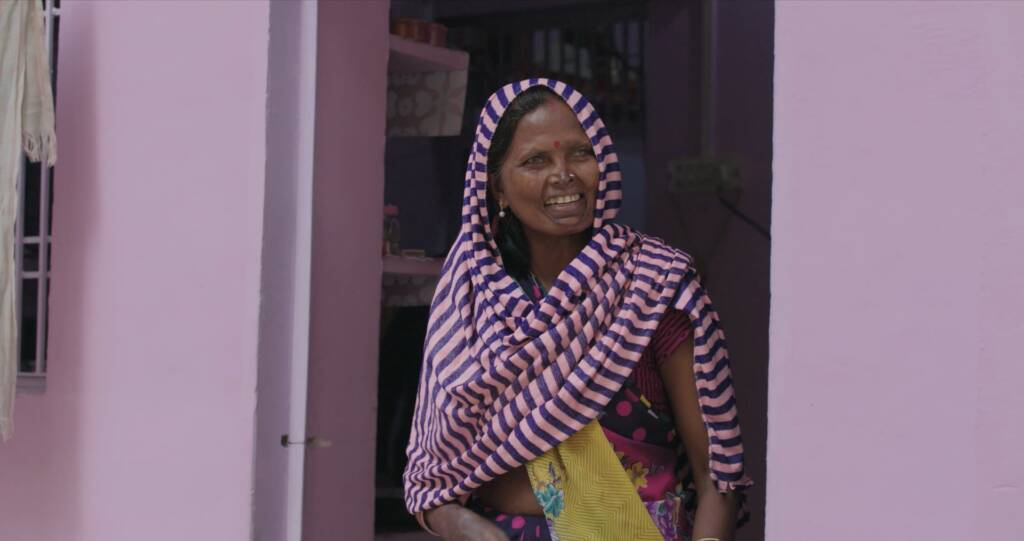 Geeta is a documentary that tells the true story of Geeta Mahor who was asleep with her young daughters when her husband attacked them with acid. The devastating effects of that night scarred Geeta and her children, but within trauma Geeta summoned the strength not just for hope in survival, but also for forgiveness.
Geeta's daughter Neetu was devastatingly burnt and almost completely blinded, and it is Geeta's wish as her mother for Neetu to one day gain independence of her life to be able to survive on her own. Neetu's journey in gaining this independence isn't an easy one, but it's made all the more easier with the love and support of Geeta and her family.
This is a story of a mother whose love and respect for her daughters surpasses assumed gender barriers that are prevalent in the society they operate in. Whilst others may be disappointed with the abundance of daughters Geeta has been blessed with, Geeta's strength and determination of love revoke the assumed negativity of her children's gender. And this is a story about the absolute strength and undying resilience of Geeta's daughter, Neetu, a fighter armed with optimism and pride, weapons of strength she learned from her mother.
A touching film of hope that highlights the fight of violence against women with a very real and personal story, Geeta is screening now online for MIFF.
Beautiful They, directed by Cloudy Rhodes
With its Australian premiere at MIFF 69, Beautiful They is a dreamy short film of rolling waves and queer romance. Violet encounters Blue smoking against the pastel sky of an early morning, a meet cute nothing short of being visually poetic. After sharing a joint together, the two find themselves amongst the sand and salt of the beach, sifting through the noise of the world around them and finding in each other a solace and a peace that is shared with ease.
The collection visuals in Beautiful They feels like a dreamscape of idyllic youth; baby blue eyes below blonde bleached hair, the soft light of the morning grazing Violet's cheekbones, the sensuality of the tide licking the heels of Blue's feet, it all looks just like youth feels. There isn't much dialogue amongst the score and the sound design, but when our protagonists speak, it's careful and considered and never not on purpose. They only tell us what they need to hear from each other, and everything else needs not to be spoken. Blue and Violet spends what seems to be just a day together, but the connection evoked between them feels eternal.
A poetic film of queer love and acceptance, Beautiful They will be available on MIFF Play as part of the Accelerator Shorts 2 bundle of short films on August 20 for free.
Sisters with Transistors, directed by Lisa Rovner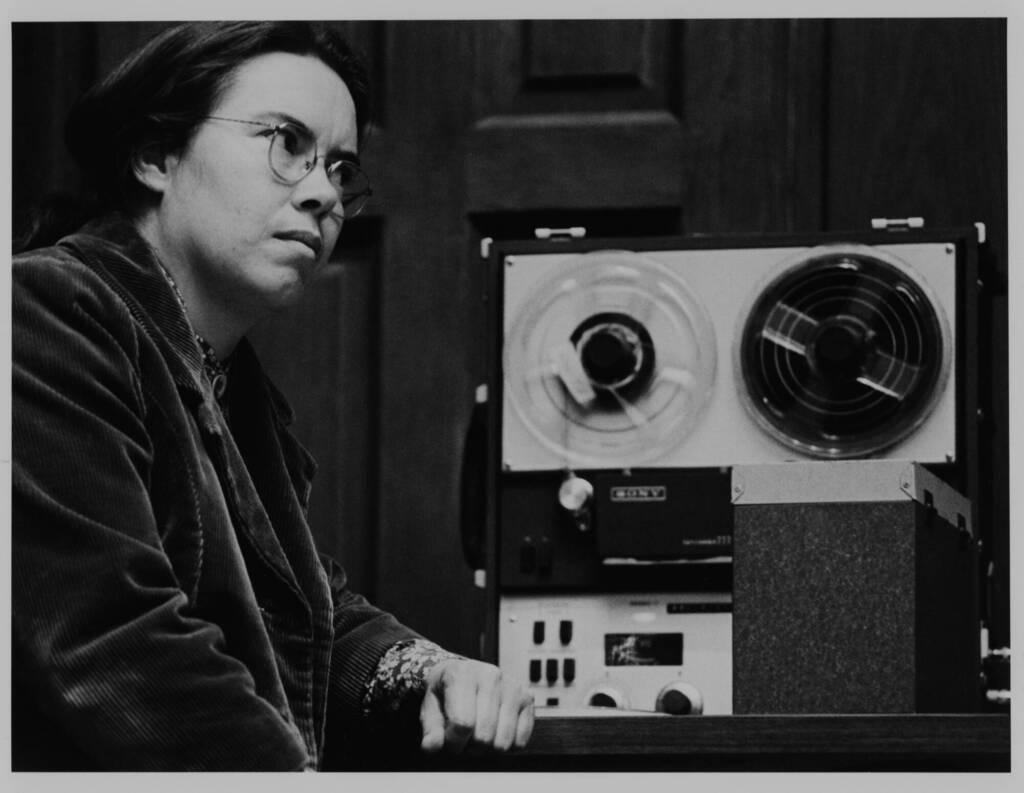 A documentary about the unsung heroines of electronic music, Sisters with Transistors is a feminist re-telling of history that uncovers all the female trail blazers too often forgotten. A compilation of audio interviews with both electronic music artists and others involved in the scene, which director Lisa Rovner serves alongside found footage and newsreel coverage.
Electronic music to me has always felt like something that is inherently modern; it's always looked like to me someone standing behind a small monitor of buttons in a club or at a festival, creating music for a very contemporary gathering of people. Sisters with Transistors not only dispels that assumption but also presents to us the women who were the ones at the beginning of it all. Their names, printed across the scene in big block letters so that there's not a chance in hell we cannot see them now, are followed with a personally dedicated segment that tells of their journey and relationship with the art of electronic music. We hear them talk, their voices backed by the drones and beeps of the music they made, and, for once, we hear them tell their own stories.
As a medium of music that is so often overlooked, especially when many of these women were making it in the middle of the twentieth century, these women worked incredibly hard and with incredible passion for their craft in order to make their music, and Sisters with Transistors sheds a much-needed spotlight on their brilliance.
Being its Australian premiere, Sisters with Transistors is available now on MIFF Play.
Slap, directed by Domini Marshall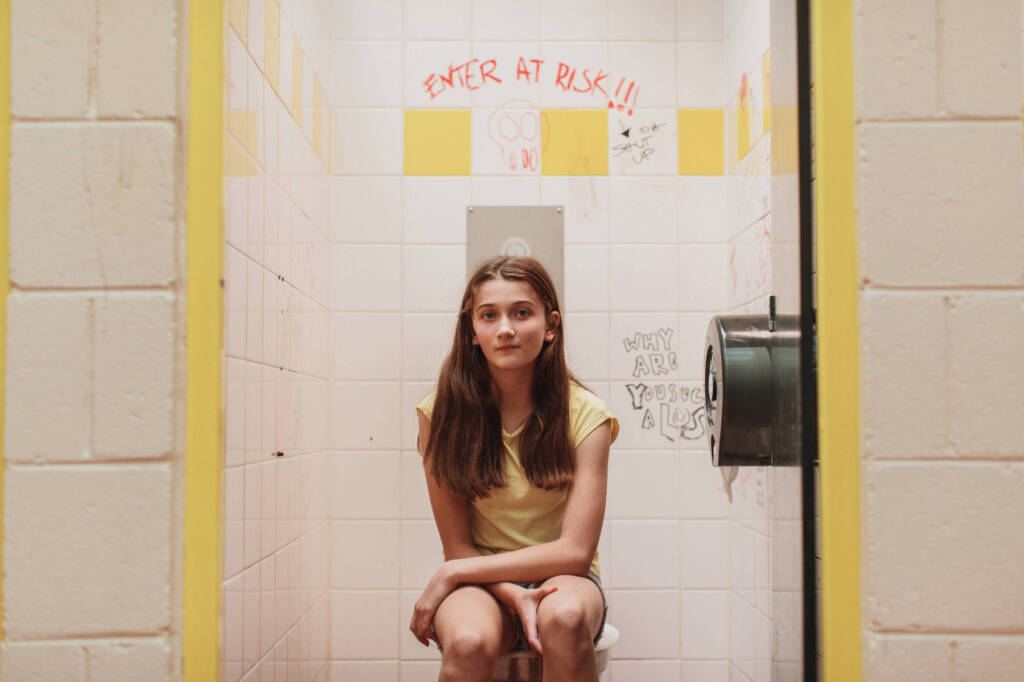 Slap is a short film that observes its twelve-year-old protagonist as she encounters all the micro aggressions, and the not-so-micro aggressions, that confront her in just a few brief moments at the beach.
The blaring sun on the ocean and fishing rods at the end of the pier may seem the more obvious Aussie elements to this charming short film, but the real Australianness of this story is found in the men's locker room. Cornered by a group of older kids and taunted because of nothing more than her mere existence as a young girl, the claustrophobia of our protagonist not knowing how to escape is soon all-consumed by the fact that that's because there is none. Whether it's threatening kids in the beach-side change rooms or her dad's attempt of a joke at the expense of a random woman on the street, all the small moments we follow with this young girl are only snippets of a life of gendered aggression that she will live with beyond this day and beyond her youth.
This melancholic coming of age short film is one not to be missed this year at MIFF. You can watch Slap on MIFF Play on August 20 for free as part of the Accelerator Shorts 2 bundle.
Girls / Museum, directed by Shelly Sivler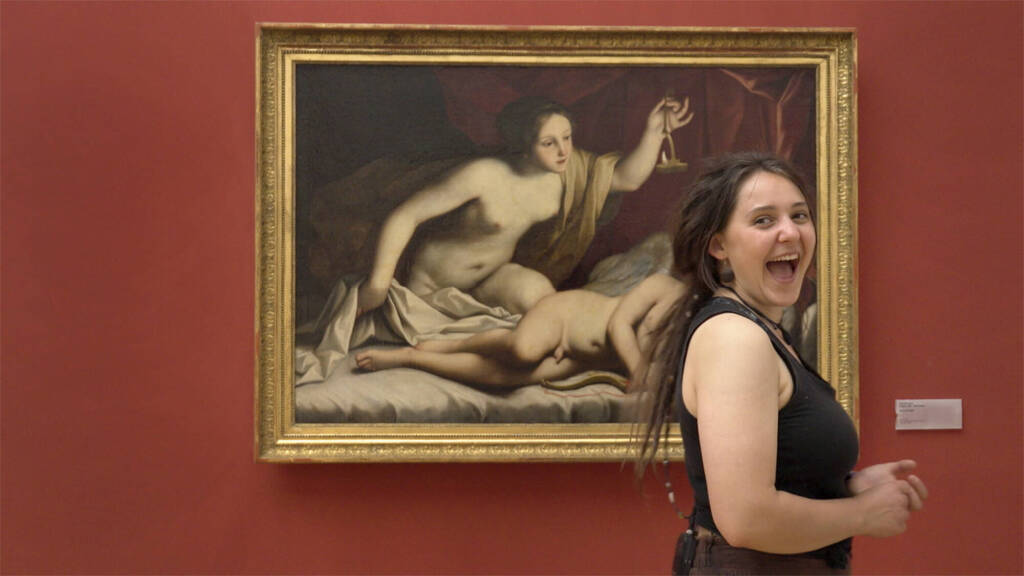 This German film follows a guided tour through Leipzig's Museum of Fine Arts, but the guides that show us the way are not the typical art farts we'd expect to be shown this selection of artworks, nor do our tour guides burden our experience of the art with dense history or heavy artist descriptions. Our guides are in fact a band of young girls leading the way, offering their considered thoughts and opinions through the female gaze of youth on the work throughout the museum.
Girls / Museum has no blatant moral lesson it's trying to pedal; this film is not one of ethical dilemma or dramatic plot. Rather, its interview-style format and restrained technical and narrative embellishments lay out for us an experience of observation and engagement with these girls. No one girl is the same, and nor are her opinions, but the common through line that runs throughout their commentary is their critique of their work through their own gaze, one that is often disregarded when it comes to fine art.
This group of bright girls offer their considerations of not just the art itself, but the representation of women within it, sometimes guessing if the artist was a woman, often correctly assuming it was a man. Girls / Museum provides a unique perspective of art consumption that deters away from the usual band of art critics and historians. With both youth and optimism, along with their collective fingers on the worlds' progressive pulse, these girls provide us with thoughts that give us both insight to the work itself and the girls who are consuming it.
A carefully crafted film that feels refreshing amongst its counterparts of pretentious art films, Girls / Museum is one to catch on MIFF Play.