Writing by Sophie Sliskovic // photograph by Anthony Tran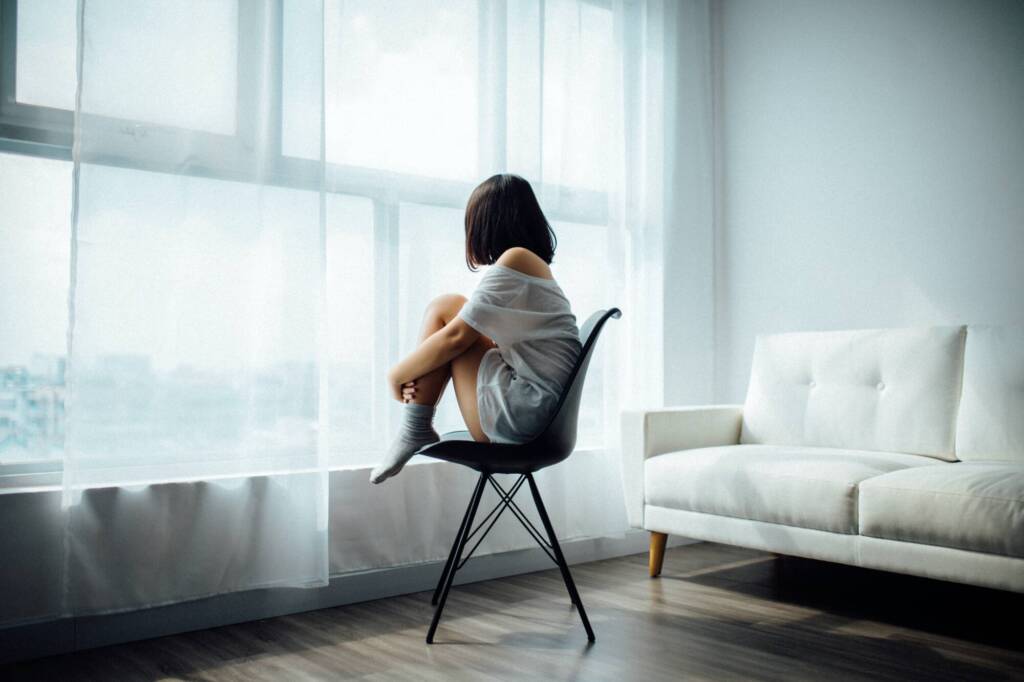 In the last five years I've fought long and hard to access mental health treatment wherever I go. I grew up in Tasmania, and during my final years of school my mental health took a turn for the worst when my parents' marriage fell apart. My mother was left fighting to financially support our family  and I was in a position I'd never experienced before; we had no money and accessing health care was even more of a struggle. After gaining a mental health plan from my family doctor, I was sent off to see a psychologist, who was cold and made no effort to form a connection with me. I had no option other than to navigate the underfunded shambles of the public mental health system, where I was told that my case wasn't severe enough and was discharged from the service without any communication at all.  This was my first experience of the mess that exists within our public health care system in Tasmania.
Since I was 14 I've been struggling with depression, anxiety, ocd and now anorexia. It's been a long journey to finally accepting my issues and the hurdles that my illnesses have presented me with. I don't know what lies ahead of us, but my family is financially stable. My mental health is a mess and I have entered multiple psychiatric admissions across two states, because Tasmania is not capable of dealing with eating disorders and lacks both the people and resources to help me. I was away from home, lonely, and fighting for my chance of recovery, when, in March 2020, I watched as the world locked down. I went home to Tasmania, to weather the pandemic with my family. And although this was the best way to protect ourselves from the virus, I would be far away from the necessary resources in the event of a relapse.
During the peak of the pandemic, I had an unexpected surgery for a pre-existing medical condition. My family was unable to come with me or visit, as all hospitals were taking measures to protect staff and patients. I felt lucky to have the best surgeon and for the amazing staff at my local private hospital, but it was difficult and scary to have gone through this without my family.
In August 2020, I crashed and relapsed badly. I went in for a four-week mental health admission to a local clinic, because we couldn't leave the state. And although the admission was one of the most helpful I'd had, I experienced a relapse of my anorexia nervosa. Despite feeling safe, cared for, and supported, I was sent away to an interstate clinic for an eating disorder admission.
I felt the health care system had failed me again, both publicly and privately. People don't tell you about the pain of relapsing. Force feeding until you're so full that your body doesn't want to let go of that food in the normal way. Being made to scull litres of flavourless liquid just to relieve yourself. I ended 2020 knowing that I was moving interstate for my recovery, but I was not prepared for what that 2021 had in store for me.
I'd hoped the new year would bring joy, excitement, or at least some relief; unfortunately it's continued to spit out the same stuff I've dealt with for the past decade. So far this year has given me a public health system that discharged me instead of helping me, a condescending and manipulative psychologist who cared more about making money than supporting patients, a national youth mental health service that is badly funded and cannot take on new patients until mid 2021, and a one-way ticket back to Tasmania.
I reached breaking point; I fell through the invisible cracks, and became another university student struggling to live on Centrelink and afford food and the anti-depressants that keep me alive. Moving back home was the safest option for me. I'm lucky to have family that love and support me, and local health care professionals that know my case. Without this support I would be completely alone, lost in a system that treats you as a number and not as a person, as a failure because you've taken too long to get your life in order, that is poorly funded and in desperate need of improvement. It's a system that is failing people and it's a system that is killing the people that turn to it for help.