Magnetic art-pop alchemist Georgia Fields makes her much-anticipated return with her new single Find Your Way Back, out October 15th 2021.
The track is a widescreen vision of melodic indie-pop: punchy drums, zigzagging guitar lines, shimmering omnichord, and the warm coo of a vintage Wurlitzer. Fields' distinctive vocal brings to mind the piercing, understated clarity of Metals-era Feist and the shoulders-back power-stance of Sharon van Etten.
We chat to Georgia about her new music, being a musician through lockdown and her amazing initiative, MOTHER LODE.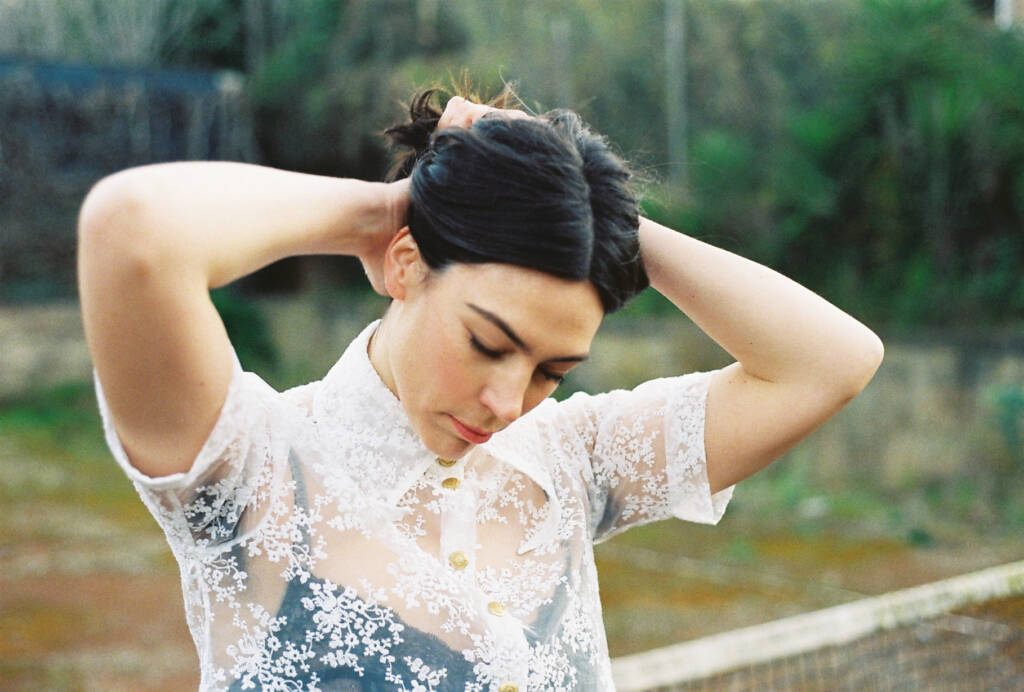 Find Your Way Back Is a powerful and much-anticipated return to music for Georgia Fields; what was the reason behind your hiatus? We've missed you! 
Oh, thank you! It feels so good to be releasing music again. My last EP Afloat, Adrift (with the Andromeda String Quartet) came out in 2017, and after that I toured pretty relentlessly. In 2018, after coming home from a showcase at Festival of Voices in Tasmania, I discovered I was pregnant with our second baby. I kept writing, teaching and touring through that year, and ended up doing four shows at Mullum Music Festival in NSW when I was almost 7 months pregnant!
I had always planned to take a year away from performing when my son was born in 2019. I had most of the album written at this point, but I didn't feel like there was any point in rushing. I was ready to roll my sleeves up and start recording & gigging again in March 2020, and, well… we all know what happened then!
The new track debuts a fresh, compelling sound that we haven't heard from you before – what inspired this sonic transition and who have been your most significant musical influences over the past few years? 
Touring so much in 2017 and 2018 reminded me just how much I love interacting with musicians on stage in real-time. So before I began, I knew I really wanted a backbone of kinetic group energy on this album, and for Find Your Way Back In particular. I've been listening to a lot of early Sharon van Etten, Sarah Blasko's Depth of Field album, Aldous Harding, Solange's A Seat At The Table album, plus local singer-songwriter Anna Cordell… The way these artists synergise the energy of a live rhythm section with more delicate textural elements–– and still maintain a beautiful sense of space in the arrangements –– has been a huge inspiration.
Find Your Way Back is a collaboration with producer/drummer Joshua Barber (Vic Park, Gretta Ray, Emma Anglesea) – what drew you to Josh as the ideal collaborator for the single? 
I had met Josh years previously when he played drums at a friends' gig. I remember thinking at the time that he was an incredibly melodic, intelligent drummer – with excellent feel. Over the years I'd kept an ear on his work with Emma Anglesea and Gretta Ray, and when it came time to start looking for a collaborator, I wondered what perspective Josh might bring to Find Your Way Back. We had a coffee, swapped favourite songs and musical references, and to be honest I just went on instinct. I'm glad I did!
The new track features a section full of incredible female voices – whose voices can we hear? And what inspired this powerful element of the song? 
The group vocal thing was just what I could hear when I wrote that part of the song! At the time I was listening to Feist's Pleasure album, which has a couple of choir cameos on different tracks… and my good friend Phia runs Melbourne Indie Voices – so I think the sound of a big group of people singing together in a room was just swimming around my head. When I'm arranging for string quartet, my tendency is to create intricate, dense harmony – but with these vocals I really wanted a shouty, almost chanting coven sound. So I ditched the harmonies for unison.
After we'd recorded the band, and finished layering all the other weird and wonderful sounds (wurlitzer, omnichord, plucked piano strings, reversed mellotron, percussion, handclaps!), Melbourne went into a short but sharp lockdown. But we got really lucky with the timing, and the session we had already booked to record the group vocals miraculously fell during a week where restrictions had eased. In the recording you can hear Mezz Coleman (jazz/folk/pop singer-songwriter), Brooke Russell (country & modern folk artist), Elle Young (neo-soul vocalist & songwriter) and Alison Thom (of noir alt-pop band Howlite). It was incredibly powerful to stand in The Aviary Studio main room and hear their voices bouncing around the room, especially after such an isolating year in lockdown.
You recently launched an online community for musician mothers; tell us more about this fantastic initiative? 
Parenting two small children through the pandemic, in lockdown, whilst trying to maintain an independent music career has been HECTIC. I knew I wasn't the only musician-mother struggling with this, so in early 2021 I launched 'Mother Lode': an online collective for self-employed or freelance musicians who are mothers or primary carers. Our Instagram (@findthemotherlode) is a place to share ideas, resources and upcoming opportunities; and the website hosts long-read interviews and articles. If you imagine a Venn diagram with two overlapping circles… One circle is the music industry; the other circle is motherhood; and where they crossover is MOTHER LODE. Holding this space for other musician-mums has kept my head above water mental-health-wise, and it's been incredible to feel connected to this resilient cohort of badass mums working in the music industry. I'm feeling really hopeful about what we can achieve together.
What can we expect from your upcoming album? 
While writing these songs, I kept coming back to the idea of 'hiraeth' – a Welsh word with no direct English translation that means: a deep longing for a home you can't return to, because it doesn't exist anymore. It's a loose theme that runs throughout the songs: grief, belonging, loss, home and healing. There are love songs, self-love songs, meditations on intergenerational trauma… There's also the odd banger or two.