Writing by April Sutphen // photograph by Karolina Jackowska
We've teamed up with Sofia Sins to bring you this article about sexual exploration using audio porn. The Sofia Sins team is made up of a handful of experienced erotic writers, and voice over artists whose stories are inspired by real life events. Unlike any other audio porn site, each sex story is narrated from the perspective of both people involved.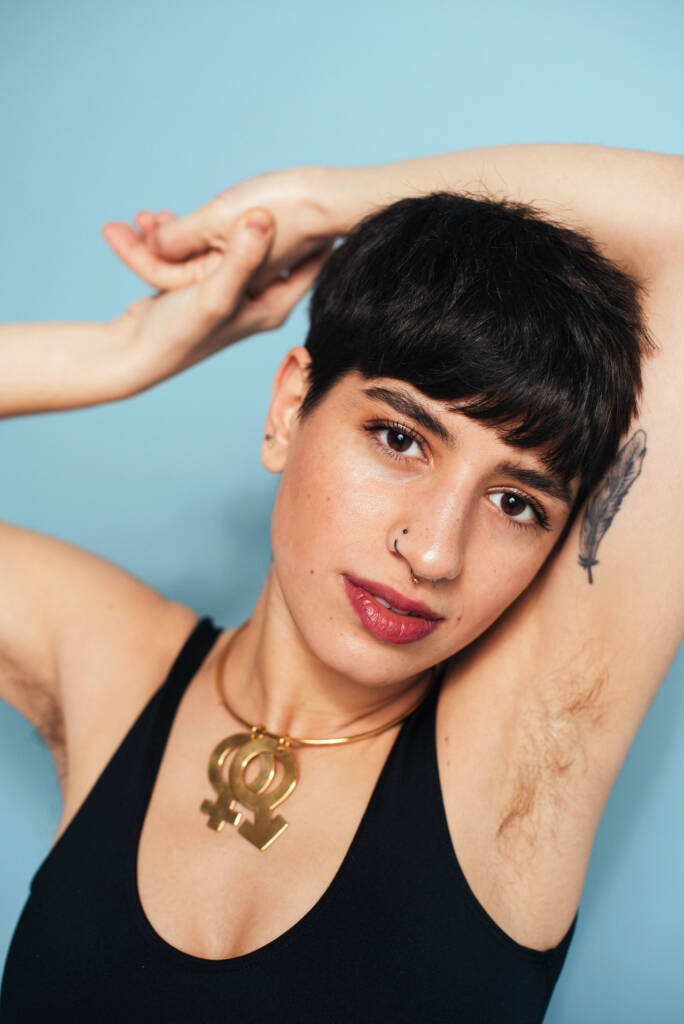 Whether you're in a relationship or flying solo, sexual pleasure is an important part of leading a happy, healthy, and productive life for most people. The problem is, many of us get stuck in a mundane daily routine that doesn't always include enough time for sexual exploration and experimentation.
When you neglect your sexual pleasure, you're neglecting an important part of yourself. Everyone deserves to experience intimate, mind-blowing sex — alone or with a partner. If you're ready to experience a new form of sexual satisfaction, it's time to check out audio porn. This revolutionary form of porn is taking the world by storm thanks to its universal appeal and ability to captivate audiences.
What is Audio Porn?
As the name suggests, audio porn is erotic sex stories that you can listen to on your favorite headset or digital device. These stories range from mild – such as romantic love-making scenes, to wild – group sex and fetishes anyone?
The erotic stories are read aloud by narrators with seductive and captivating voices – mimicking a lover whispering in your ear. On websites like Sofia Sins, you can choose which perspective you want to experience. For example, do you want to get inside the mind of a powerful dominatrix as she spanks her submissive? Or would you prefer to be on the other end of the paddle?
Whatever type of story or sexual scenario you choose, erotic sex stories take you on a sensual ride behind the scenes of your deepest desires and fantasies. Here, you can safely and comfortably explore, experiment, and discover without reservation.
Using Audio Porn for Sexual Exploration
Humans are naturally sexual beings with certain needs and desires. These needs change, grow, and take on many forms throughout one's life.
Are you just now opening your eyes, heart, and body to new and different experiences? If you're curious about expanding your sexual horizons, both alone and with others, erotic sex stories are the perfect way to uncover what truly excites you. The best part is, these adventures take place right in the comfort of your own bedroom, where you can safely explore and experiment before sharing your newfound discoveries with whoever is lucky enough to be on the receiving end.
Experience Different Sexual Scenarios
If you've watched traditional porn videos, you know there are countless sexual scenarios to choose from including threesomes, cuckold, lesbian, and even taboo incest. While you may never dream of indulging in these fantasies in real life, you may have gotten aroused just reading these categories. If so, you're not alone.
Plenty of people fantasize and even masturbate to the thought of taboo or unconventional sexual scenarios. Are you a woman who's always been curious about what having sex with two guys at once would be like? Or a guy who wants to experiment with a bi-sexual threesome? These are all healthy forms of sexual expression. But before you accept an invitation to a swingers party or hire a bull for your wife, take a peek inside this alternate lifestyle by listening to erotic sex stories that let your wildest fantasies play out.
Choose a cuckold story and imagine your partner being with another person while you watch. If you're a sexually adventurous woman who wants to share a threesome with her partner, listen to a story that details an MFF threesome from the woman's point of view. While listening to a story won't put you in the driver's seat of an actual sexual encounter, it will give you erotic insight into how you might feel — both good and bad. Meaning you'll be able to explore your new desires in a safe environment.
Listen to Audio Porn Together
Porn isn't just for self-pleasure. Plenty of couples enjoy pornographic materials together. If you're slightly uncomfortable with watching porn with your significant other, audio porn is a great alternative. Without any images, many listeners feel less self-conscious and more adventurous. Share a pair of earbuds with your partner and look, listen, and touch as the story unfolds.
Pay close attention to which parts your partner reacts to most. You may learn a thing or two about what your other half secretly wants. In the meantime, you'll likely uncover a few new fetishes of your own. If you really want to turn things up a notch, let your lover watch as you touch yourself. Masturbation is an excellent form of sexual exploration as you learn more about what you like and need to reach orgasm. Giving your significant other a front-row seat to the action can be a really sexy experience. This shared experience will not only intensify your own self-awareness but may result in a deeper, more intimate connection with your partner.
Learn New Techniques
Sexual exploration is all about trying new things. Even if your go-to vibrator gets you off every single time, the same old routine can get pretty stale after a while. If you want to experience better, longer, and more intense orgasms (or different kinds), audio porn can help. Think of it as a crash course in sex-ed.
Erotic sex stories are a treasure trove of new sexual scenarios, positions, and techniques. Have you never experienced a G-spot orgasm? Audio porn can talk you through it. Are you curious about anal sex but don't know what to expect? After listening to a few audio porn stories, you might pick up a few pointers – like using plenty of lube.
With so many sex positions, techniques, and toys available, sexual exploration is about staying informed and open-minded as you navigate your own desires and body. New and captivating audio sex stories are constantly being released with creative new sex acts, positions, forms of foreplay, and more. Don't be afraid to expand your sexual horizons and experiment alone or with your lover.
Audio Porn May Be the Key to Sexual Self-Awareness
There are countless ways to explore your sexuality and sexual pleasure. From experimenting in real life to role-playing and masturbating, getting to know your body from the inside out is an exhilarating and satisfying journey. Audio porn is just one more tool in your sexual wheelhouse to help you discover new heights of satisfaction and learn more about your deepest desires.