Interview of Malaika by Juliette Salom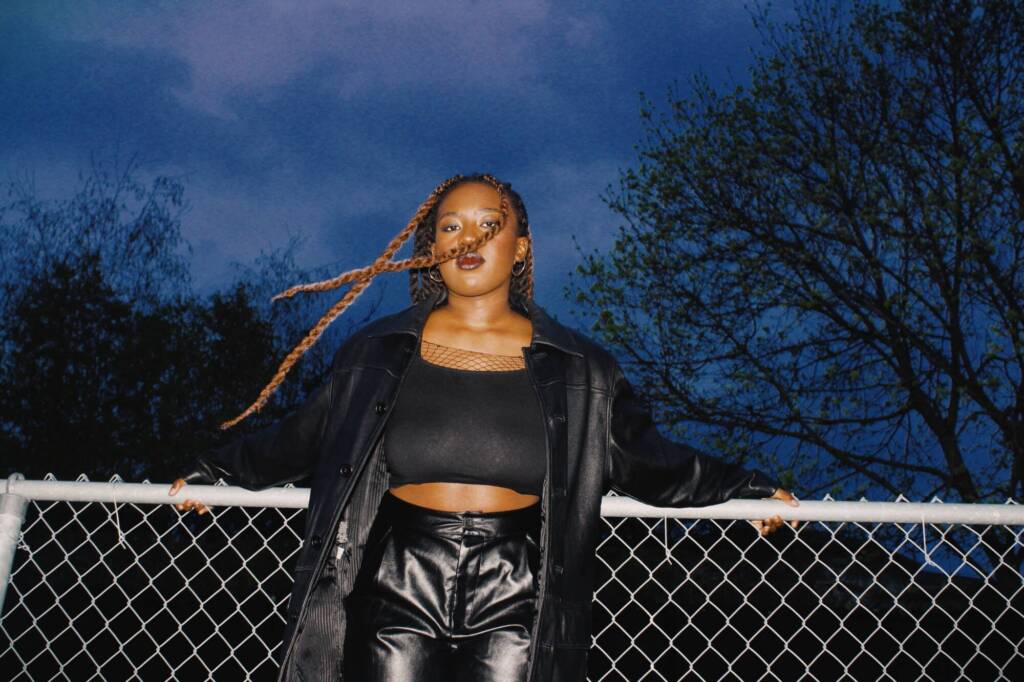 Hey Malaika! How are you? Tell me a bit about the place where you're speaking to me from.
Hello! I'm doing well. I'm currently living in a small quiet town just outside of Toronto, Canada but I often find myself in the city.
Your music is described as indie-R&B with a sprinkle of African melodies, the soaring harmonization of your voice with the music like a choir of angels. Is making music something you've always done, or is this journey a new one for you? 
Since I was young I've loved to sing and play instruments. My parents put me into singing lessons at 13 and I had a lovely teacher that allowed me to explore different styles of music which led me to find my unique voice.
Being an interdisciplinary artist across a range of creative pursuits, do you find your other crafts influence your music? 
I think it's the opposite way around where my music influences my other creative pursuits. For example, I like to film and edit DIY videos for my music. I try my best to match the visuals with the sound and vibe of the song. Other than that, I enjoy things like crocheting and jewelry making which are just other ways I choose to express myself creatively.
Your east African and Caribbean background is evident throughout your music, with a strong emphasis on African rhythms and melodies. What's the process been like of finding your unique sound and voice? Are there people or things that have directly influenced your music? 
I think I'm still in the process of finding my true sound but one thing that often ties all my music together is my voice. No matter what genre or style of music I choose to experiment with, I always add a ton of vocal layers and harmonies. Artists like Cleo Sol, Miriam Makeba, and Mereba have influenced my most recent music. They are all beautiful storytellers with stellar vocals to match. My music also comes from a very personal place, I tend to write mostly about the things that affect me daily, I feel that people can resonate with that most.
Your latest release, a 5-track EP titled 18, is a magnetic compilation of eclectic beats underscoring sultry vocals about personal growth and strength. Where did inspiration for this project come from? 
I wrote the first 2 songs off the EP, Need me and Let go, on my 18th birthday exactly one year before the release of the project. Those two songs inspired me to continue writing about my 18th year and develop a collection of songs based on my experiences as there was a lot of change going on in my life. There were about 20 full songs I had written that potentially could have gone on the EP but I chose these 5 because they were all experiences that touched me the most and that I thought people could connect with. I decided to release it on my 19th birthday as a way to release those stories and move on fresh into the new year. I know the title of the EP did confuse a lot of people but to set the record straight, I am 19 haha.
The last song on the EP, R4C (afterword) is a beautiful stripped-back piece with just your voice and a guitar, and then with what sounds like a live recording of a conversation. Tell us a bit about this piece and its significance of being the last song of the EP. 
This was the last song I wrote to go on the project which I wrote and recorded at 2 am in my room. This song talks about the frustrations of growing up and trying to figure out life all while in a pandemic. It's also about being ready for change (hence the name R4c!) and accepting into your life. The snippet at the end was a conversation between my grandfather and I. I often record our conversations simply because he is truly so wise and is always dropping gems of knowledge and advice. As I was recording the song I remembered that specific conversation and it just so happened that his words perfectly matched the theme of the song and I just had to add it in. It's also a great reminder for me to listen back on and hear a comforting voice whenever I'm in trying times.
In 2019 you co-founded an organization called Luminary that helps support young emerging artists. As a young artist yourself, how has supporting other creatives helped you in your own work? 
I pride myself on being very community-oriented and supporting those around me. I feel that when it comes to young/new artists, people tend to see opportunity before talent and that's how a lot of artists are taken advantage of. My friends and I decided to start our own initiative and provide a genuine platform for artists like us to shine. Overall, it has taught so much more about the growing emerging artist community within the GTA, as well as the music industry as a whole.
How do you keep motivated with all your creative endeavours? Between music, writing, graphic design and photography, is there one craft that no matter what you'll always keep coming back to? 
It can be hard to stay motivated at times but I have a great community of friends and family that support, encourage and inspire me every day. Above all,music will always be my thing regardless of where life takes me.
Thanks so much for chatting with me Malaika! Where can we find you to hear more of your music and see your other creative work? (socials/Spotify/etc.) 
Thank you!
You can follow me, Stream my music and visit my website here.