Interview by Caitlyn Grant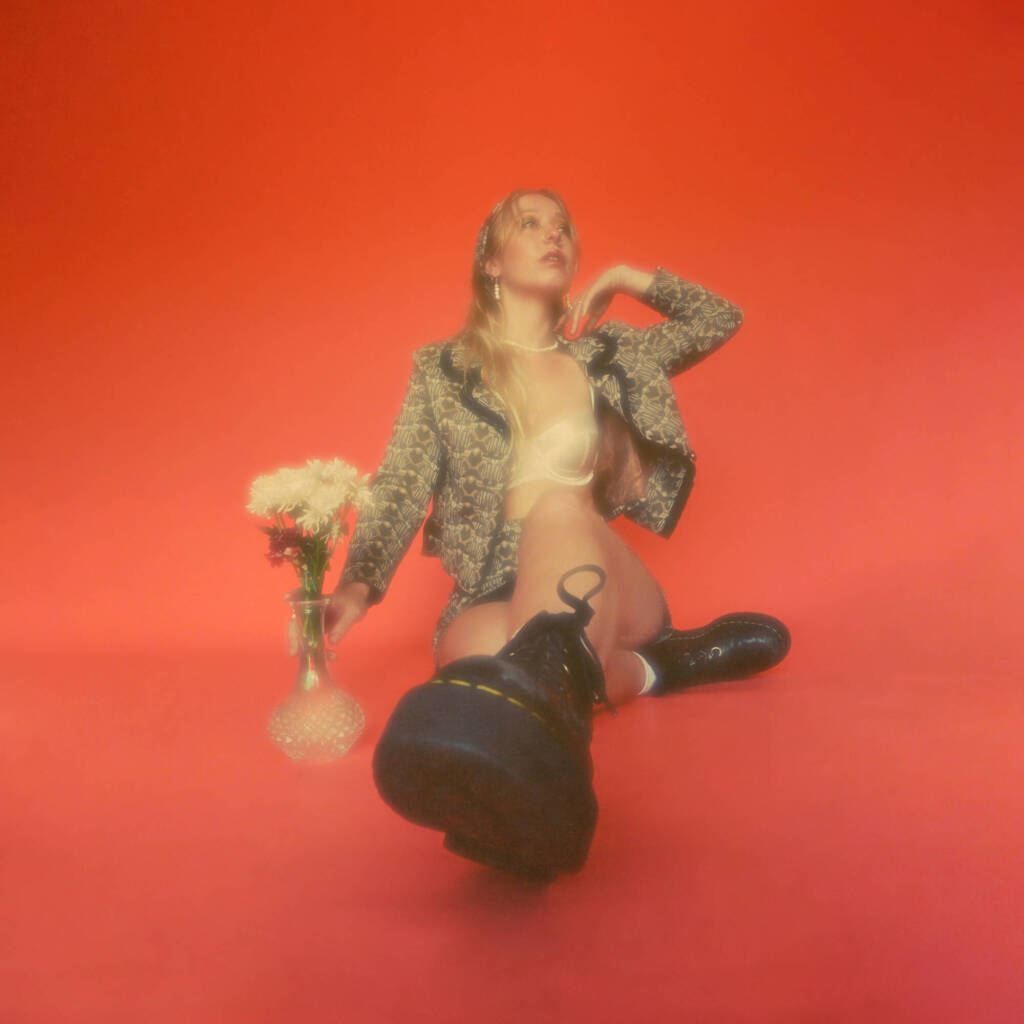 ​​
First and foremost, how are you? Tell us a little about you and your music journey.   
Hello! I am well and very excited to be back gigging!
My name is Maddy Herbert, I am the front woman and founder of Velvet Bloom.
I guess I've always loved to sing. My mum enrolled me into vocal lessons when I was young, and I decided to get into musical theatre for a significant portion of my childhood. I began releasing music at 19 and realised it was a passion that I wanted to turn into a career.
The wonderful Velvet Bloom band consists of Anthony Rennick (bass), Nic Morton (drums), Alex Marko (lead Guitar) and now, Miguel Hutton (keys)!
We have been releasing music under Velvet Bloom for about 4 years now and I feel like it is constantly evolving. We are beyond ecstatic to show everyone what we have been working on and to finally have a body of work put out that we are all proud of!
How did your single 'Run' come about?  
I began writing 'Run' in 2020 when Covid lockdowns were harsh and I was spending a lot of time in isolation. I felt like a lot of my ideas prior to this song weren't fully landing and I was in a bit of a creative lull, despite having lots of time to dedicate to creating new music.
I wrote the verse and pre chorus, and felt an instant attachment, singing the words over and over until the entire song formed itself. This was an incredibly fluid writing process, and everything came together very naturally, the band understood the song and their parts all fell into place almost effortlessly. We all had a very strong vision for 'Run' and its soundscape, so the recording process was quite easy for the most part.
Can you give us some insight into what the undertones of the song are all about?   
'Run' is about that inner turmoil felt when stepping into the unknown. It is about the journey you take to embrace newness and lean into uncertain situations. I have always found it difficult dealing with things that aren't planned, and I feel that the uncertainty present throughout this pandemic has helped me to understand that we can plan all we like, but schedules can't always align in the way we would like. This was one of my favourite songs to write and record and it has always been one of the most therapeutic.
With 'Run' in particular, your unique sound captures the feeling of embracing the sun on a slow Saturday morning, hot cup of coffee in hand. How would you describe your music and general vibe? 
I would say that our music is warm and comforting. I feel that the lyricism is relatable and emotive. We intentionally write music that is easy to listen to but also has a lot of depth. I care about people, our connection to ourselves and our connection to others; I feel that translates in our songs.
The neo-soul element of your music feels almost nostalgic, who would you say your sound is inspired by? Would you use a certain genre to relate your music to? 
I have always loved soul music. I grew up listening to people like Aretha Franklin, Amy Winehouse, Dorothy Moore, Bill Withers, Jeff Buckley, etc. I have always been inspired by music that encourages you to feel something. The other band members have different inspirations musically, and I think that is why our sound is unique to us! I have always aspired to write music that heals and I believe that we have achieved that goal so far!
In terms of genre, there are a plethora of influences and I feel that we pick certain elements from soul, rock, pop, jazz, indie, blues, hip-hop, R&B, folk and singer-songwriter.
Of course, the question every muso will get over the course of the next year, how does it feel to be able to perform again?  
Oooooh yes! We couldn't be happier to be able to perform LIVE again! Even just being in the same space for rehearsal has lifted everyone's spirits. We were able to have our single launch on November 6 and it sold out in less than 4 DAYS! The night felt magical and our audience was incredibly receptive. It was possibly one of our favourite shows that we have ever experienced, and we were able to work with so many fabulous creatives. It was almost surreal.
What's next for Velvet Bloom?
We have an EP being released next year and have just received the final masters for each track… we are so incredibly proud of this body of work; I don't even know how to put it into words. Rennick and I have been working on lots of art to release with this project and we can't wait for everyone to see how intricately, intentional and thought out this project has been. We were given time and I really feel that we made the most of lockdowns, having completed our debut band EP. More details to come but know that very special things are on the horizon.
Where can we find all that is Velvet Bloom?