Interview of Jessie Stephens by Freya Bennett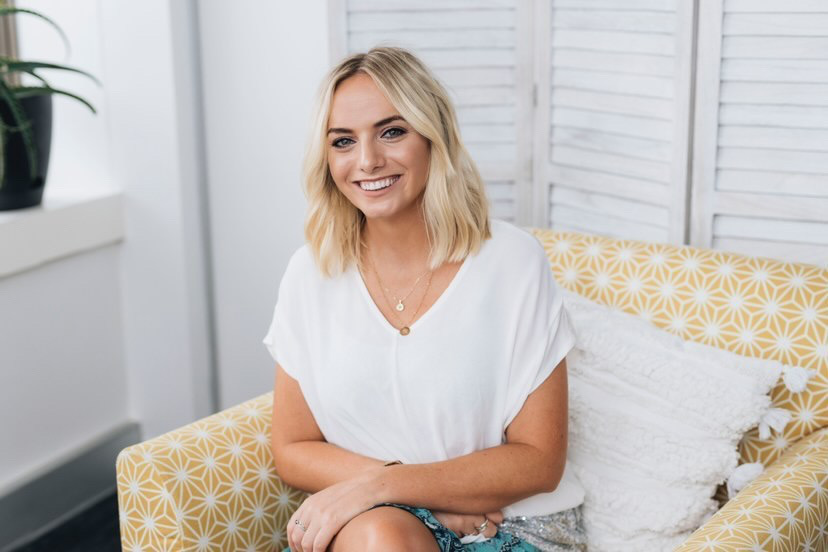 Hey Jessie, how are you?
Tired and ready for this year to be over! Very much in need of a holiday haha.
Can you tell us a little bit about yourself?
I am a 30-year-old writer and podcaster. I started writing articles at Mamamia six years ago, and this year published my first book called Heartsick. I also host Mamamia Out Loud, True Crime Conversations and Cancelled. I live with my partner, Luca, and my dog, Chilli.
When did the idea to write 'Heartsick' come about?
The seed of the idea was planted early in my twenties. I keep this journal that I write in very sporadically, and I've revisited that early idea since. I knew there was something in the profound loneliness and self-loathing that comes with heartbreak, and I knew I leaned in every time anyone spoke about it honestly. I'd seen glimpses of it in popular culture and in literature and wanted to make that my focus. The task I set for myself was to communicate and to put words around something felt by so many, yet rarely articulated. There is so much shame and embarrassment around rejection, and I thought by sharing stories, it might go some way in helping people be more honest with themselves and each other.
Can you walk us through the process of getting published? Did you pitch the idea and get it accepted or did you have to have the writing done first?
I pitched the idea to a number of publishers in advance. I've had colleagues get offered book deals off articles they've written or ideas they've had – but not me! Hahaha. I had to approach them. I really clearly laid out what my idea was (which was to explore three true stories of heartbreak, but tell them in a way that read like fiction) and explained why I thought it would work. I met with a few different editors and ultimately went with Cate Blake at Pan Macmillan. I signed the deal, and then went on to write the book in full.
I loved the uniqueness of this book. It read like a fiction, yet the three stories were based on real people, how did you come up with this idea?
I love reading fiction and so knew that's what I wanted it to feel like, but at the same time, I love the power and 'truth' I suppose of non fiction. I decided to combine the two genres, so it would be readable and well-paced while also having a clear 'why'.
How did you find the people to write about and did you have others you interviewed?
I put a few call outs on social media and through a number of networks to crowdsource stories of heartbreak. I then spoke back and forth with a number of people, but I knew before I even began what sorts of stories I was looking for. I knew I wanted to represent hetero and same sex relationships, I wanted to include men and women, I wanted cultural diversity, and I also wanted to explore infidelity. That's how I ended up with Patrick (a young Asian man), Claire (a woman in a same sex relationship) and Ana (a woman having an affair).
If yes, how did you narrow it down to the three stories we get in Heart Sick?
How was the process of writing your book during a global pandemic?
If I told myself I wouldn't have to go to work, all social engagements would be cancelled and I wouldn't be able to travel at all, I'd have thought that sounded like the perfect situation in which to write a book! Surprisingly, it wasn't. I'm anxious at the best of times, and that made concentrating really, really hard. I was worried about my family. I wasn't living in my own house so didn't have a space that was mine. Work (as in my full time job) bled out well beyond the 9-5 during that period, and by the end I think I was very burnt out. So it was very difficult. I'm sure it would have been difficult whatever the circumstances, but the whole global pandemic thing really made me feel uneasy.
Why is it important to have love stories that don't necessarily end how we think they will?
Heartbreak is oftentimes the price we pay for love. And what I was reminded of throughout the writing of the book, is that the love story still happened. It doesn't go anywhere, and it isn't any less legitimate. Most of us walk around carrying some form of heartbreak, whether that's from six months ago or sixty years ago. It imprints itself on us and I think we end up feeling mad because we can't understand why we're not over it. Heartbreak is a transformative thing for a human being to go through and yet we expect it to entirely heal after a few weeks. Exploring our own heartbreaks gives other people permission to talk about their own, and gives way to insightful and vulnerable conversations.
Is this the book you wish you'd had when you were going through breakups?
Absolutely. I needed to be reminded I wasn't alone. My response was normal. Being rejected is not a reflection of you and your unworthiness.
What do you hope people get out of your book?
I hope they feel seen and understood. My favourite thing about reading is coming across a sentence that articulates something you've never been able to. I hope I've been able to do that for some people, and as a result they feel less alone.
What did it feel like when you finally finished the book?
A little bit surreal which is a cliche answer. But until I finished that last chapter, I never for a moment believed I'd finish it. I'd love to say I felt elated, but anyone who writes a book will tell you you just feel self-conscious and hate every word you've put on the page, so it's not as full of joy as you'd hope. Definitely relief. And definitely a sense of accomplishment.
How has it felt to have such a great reception of your book?
That's been the real joy for me. Every message or email means so much because of the work that went into the book. It's like bearing your soul to a stranger, and so the reception has been so gratifying. I feel like I achieved what I set out to do, which isn't a sentence I ever thought I'd write!
Can you give our readers your favourite self-care activity?
A bath and a book.
I've heard you used to work at boost juice, can you give us one tip to making delicious smoothies??
My tip is ice! It's ice that makes the smoothie thick NOT the ice cream/yoghurt/sorbet, and in summer in particular, it's a game changer.
What's next on the cards for you?
I'm in the process of starting my second book which is daunting and terrifying haha. Am still hosting all my podcasts which I love, and writing for Mamamia, but have rearranged my time to have more space for book writing which is exciting.
Thank you so much!