Interview of Zeina El Dana by Sakina Abbas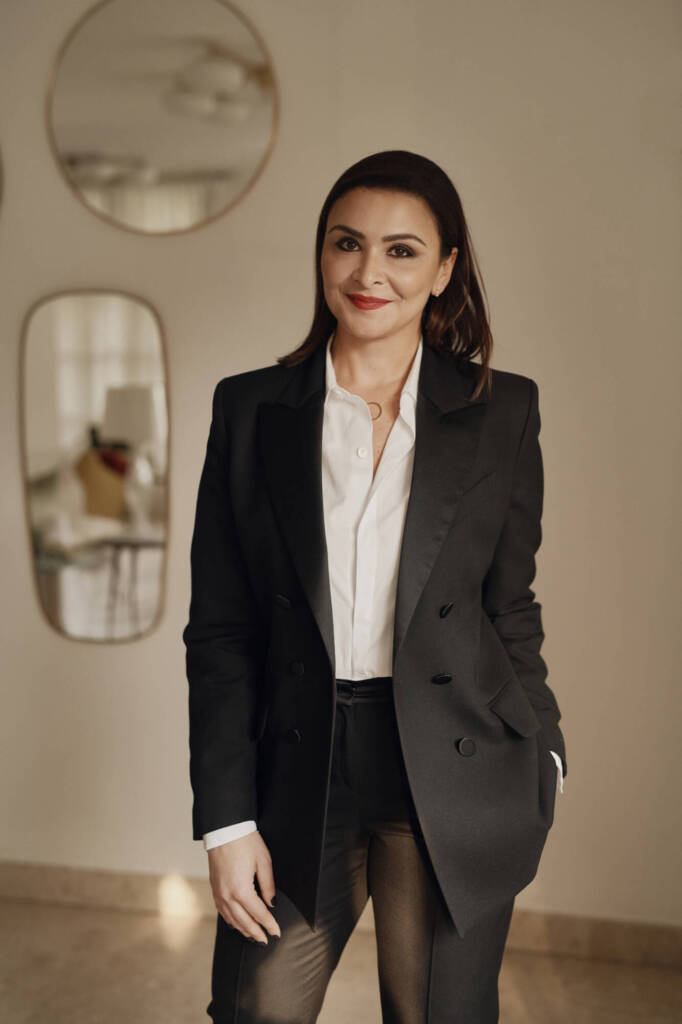 Hi Zeina, tell us a few things about yourself?
My name is Zeina El-Dana, I am an entrepreneur, founder and CEO of Z7 Communications. I started Z7 Communications in 2007 after seeing a gap in the market, which led me to create the first luxury communications agency in the region. From PR to events, Digital to Social, the UAE to the entire GCC, I aim to push boundaries with my international team. Here at Z7, we transcend trends and boarders and constantly push for innovation and creativity.
What led you to pursue PR and communications and how did you grow your passion in PR and communications?
I can't imagine doing anything else – I love it. I get to work with an amazing group of vibrant international brands and have the opportunity to meet and get to know inspiring leaders in the field of luxury fashion, art, design and lifestyle.
What do you love doing in your free time or when you're not working?
I love spending as much time as I can outdoors and surrounded by nature. This year I am focusing on doing the things that I really want to do. I also want to travel and explore new destinations.
I love learning – education and knowledge help me feel fulfilled and constantly push me to work for continuous growth and personal evolution. I enjoy taking time to learn new skills like DJ'ing, which help keep me mentally stimulated. My passion for knowledge led me to enroll in the Owners/President Management program at Harvard Business School. I will be completing the 3rd unit of the course and graduating in June.
What is the biggest challenge for you as an entrepreneur?
Being the sole owner of my business is one of the biggest challenges that I face – they say it gets lonely at the top and it's true. I am grateful to have been part of the Harvard Business School community, comprised of like-minded entrepreneurs, which proved a wonderful support system, especially during the last few years.
According to you, what leadership qualities or characteristics should a female entrepreneur possess in order to thrive and become successful?
Hard work, compassion and having an open mind are really important when it comes to running a business. Now, more so than ever, it's also incredibly important to be flexible and to embrace change and work to evolve when things around you change.  Not matter how challenging the journey is running a business should bring you joy and happiness so enjoying what you do and ensuring that you stay true to your company's values are key components to success.
Today women are thriving in every field what advice would you like to give to women who want to grow and become successful?
Follow your intuition and know that every experience that you have adds value to your life. Also – don't fear failure, we can learn from everything in life if you focus on the journey, not the destination.