Interview with Montana by Juliette Salom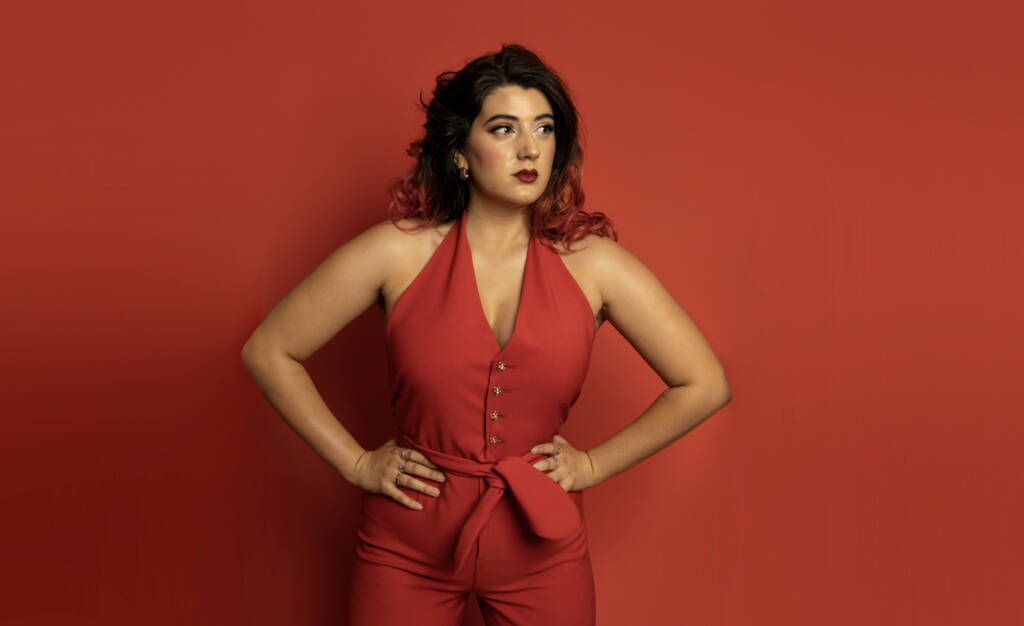 Hey Montana! How are you going? Tell me a little bit about where you're speaking to me from.
I'm speaking to you from my bedroom in Melbourne. It's 31 degrees today so the fan is blasting and my plants are thirsty!
Your latest single Way of the Whiffler is soulful anthem of someone who is always changing their mind. How did the idea of a whiffler find its way into your song?
I was studying songwriting at Uni, and I was a very passionate student who was pretty much writing a song a day. During that time, I used a dictionary app for word inspiration when I came across the definition of a whiffler. As someone going through an inner and outer transformation at the time, the concept really resonated with me.
The heavy drums and the layered vocals of the chorus in Way of the Whiffler creates a cathedral-sized space for the music to explode, whilst the verses bring the song back down with a focus on the lyrics. How did the production of Way of the Whiffler come together? Who else do you work with to create the music that backs up your powerful voice?
This was actually the first song I ever recorded in a professional studio. I worked with Soggy Dog Recording, as well as Jack Earle on Piano, Peter Maslen on Drums, Jason Vorherr on Bass, and Peter Farnan on Guitar. They were very seasoned, and I was 22 years old fresh out of uni. Steve (producer from Soggy Dog) really had to coax me out of my comfort zone, but I'm so glad he did. This particular track had the most back and forth out of the whole EP. There was so much that we added and removed to achieve the dark and powerful sound that I so desired. Additionally, by the time we got closer to mastering, my voice had really aged and didn't sound as sweet, so we re-recorded the vocals again for a bit more of a mature sound.
You sing about the ever-changing nature of growth in your early 20s in Way of the Whiffler, but you do so through storytelling from the third perspective. Why did you decide to make the song seemingly about someone else, even if the experiences and emotions are somewhat personal?
I think I wasn't so comfortable with vulnerability at that time, it was easier for me to hide behind a stronger and sexier character. If you knew me then, I was very artificially constructed, from strategizing what I wore to how I talked – all as a mode of protection. You see that shift throughout the EP, where I slowly come out from behind the shadows and embrace the soft vulnerable marshmallow that I truly am on the inside. Yes we are all ever-changing, but that part of me never will.
Do you ever find it challenging releasing music into the void of public opinion, especially music that is so personal and of your own experiences?
Yes, it's very scary. I think Billy Joel once said: "I love giving birth, I hate raising children" about his own music, and I tend to agree. It gets difficult when people hear the music and think they suddenly know you, but really, they're just listening to a snapshot of a moment in time.
At the end of the day, I honestly like my music, and that's what really matters. I would listen to it and back it 100%, and if I didn't have that then there would be no point releasing it into the void of public opinion – but that's just my opinion.
Just as it is with Way of the Whiffler, the theme of your upcoming EP Blood Moon is one of personal growth and change. How did you construct the EP to emulate this theme through the tracklist?
I wanted to start with something bad ass and powerful, and move into something more vulnerable, cinematic, but still equally powerful in its own right. I really didn't consciously strategise the track list, it just always seemed very obvious to me that that's the way it should be.
The other singles from Blood Moon that are out now are Power and Greenhouse. Can you tell us a little bit about those tracks? How do they fit into Blood Moon?
Power is kind of the song that asks "why is this happening to me", and Greenhouse is the coded answer. Power is definitely a diva track, it's very strong in it's rhythm and vocals, but Greenhouse is my favourite. It resets the whole story and starts to unravel the psyche to reveal the true story underneath.
Thanks so much for the chat today Montana! Where can we find you and your music?
Thanks for having me 🙂