Interview of Hannah Cohen by Freya Bennett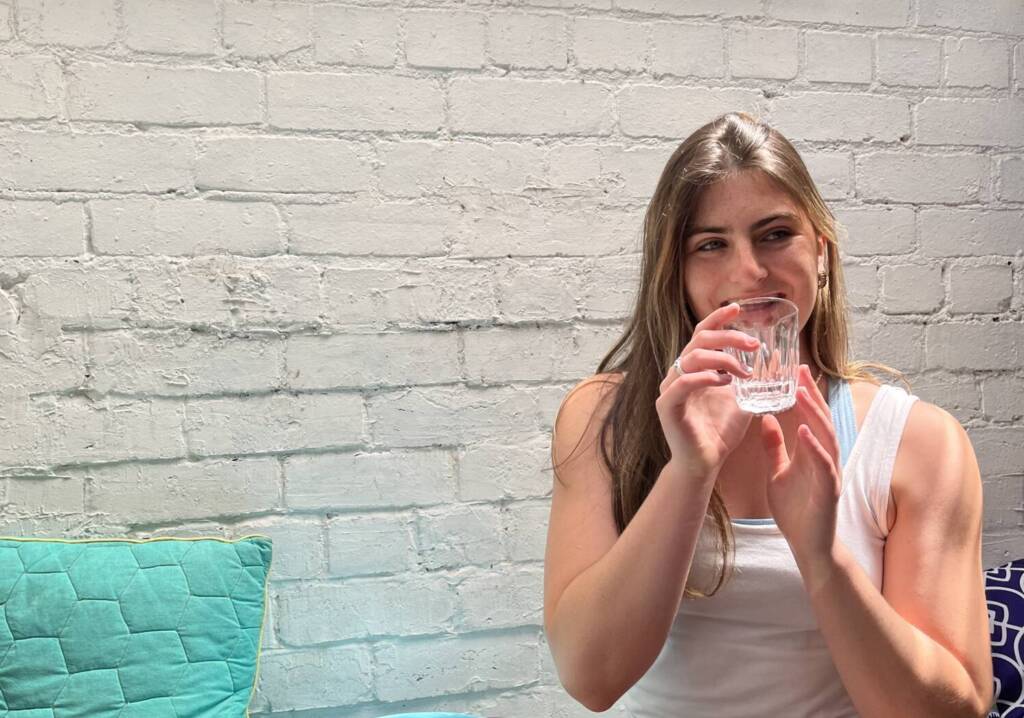 Hey Hannah, how are you?
Hello! I'm very well thank you. I'm currently squished around a very small dining table next to my three housemates in the living room of our gorgeous new abode. Atop the table is a flurry of laptops, decor in the form of candles melted into empty bottles of wine, a sea of twisted charging cables and mugs of coffee – I couldn't be more content!
Where are you from?
I'm originally born in Napier, New Zealand and my parents are from South Africa. But, I've been living in Melbourne for the last 11 years, so I consider myself to be a Melbourne-based gal!
Can you tell us what a day in the life of Hannah is?
Every day is pretty different! I'm either working, studying or interning somewhere (right now I'm lucky to be starting at Ramona!) and balancing that with some freelance writing that I do for a bunch of different publications. I usually try to throw in some downtime, exercise and catching up with friends and family in the mix too – it's important to me and good for the soul!
Where do you see yourself in 5 years?
Ooh this is a tough one! Hopefully, I'm in a fulfilling career (whatever that may look like) doing what I love; which is storytelling, writing and producing content that empowers and resonates with people. I also definitely want to have travelled more after being strictly Australia-bound for the last two years!
What gets you up in the morning?
Coffee, and the prospect that each day offers an opportunity for me to work towards my goals. I'm a very ambitious person and I suppose my go-getter mentality leads me to try to tick off as many action items as possible on the journey to my long-term aspirations. I would also say that a passion for what I do gets me up in the morning! Knowing that the content I put out could amplify someone's voice, tell a story that makes people feel seen or empower a reader with a new nugget of knowledge is one of the greatest privileges in the world. I'm so grateful for the platform that my job as a writer and content creator gives me as it allows me to make a difference. That passion really motivates me to spring out of bed each morning!
What led you to want to be an intern for Ramona magazine?
After completing my degree in Journalism and Media Communications, I would love to end up in the women's media space. I absolutely adore the content that Ramona puts out. Everything published is always super inspiring, informative and brave in educating the audience on topics that may be a little more taboo for women and gender diverse people to discuss. Considering this is exactly what I want to achieve with my work, Ramona and I felt like a match made in heaven!
If you could jump on a plane tomorrow, where would you go?
There's nothing like a trip to Clifton beach in Cape Town, parked on a towel by the sea with a granadilla ice lolly in on hand and a good book in the other; so I would go straight to South Africa to visit my family who I haven't been able to see in 5 years!
What has been your lifesaver during these two years of lockdown/pandemic living?
I leant into exercise and reading more than ever before, which really helped. So those two things accompanied by the power of Zoom, walks on the beach, binging Ru Paul's Drag Race with my partner and messing around with my housemates were definitely the key to getting me through all of the lockdowns we've been through!