Writing by Cristina Chioseaua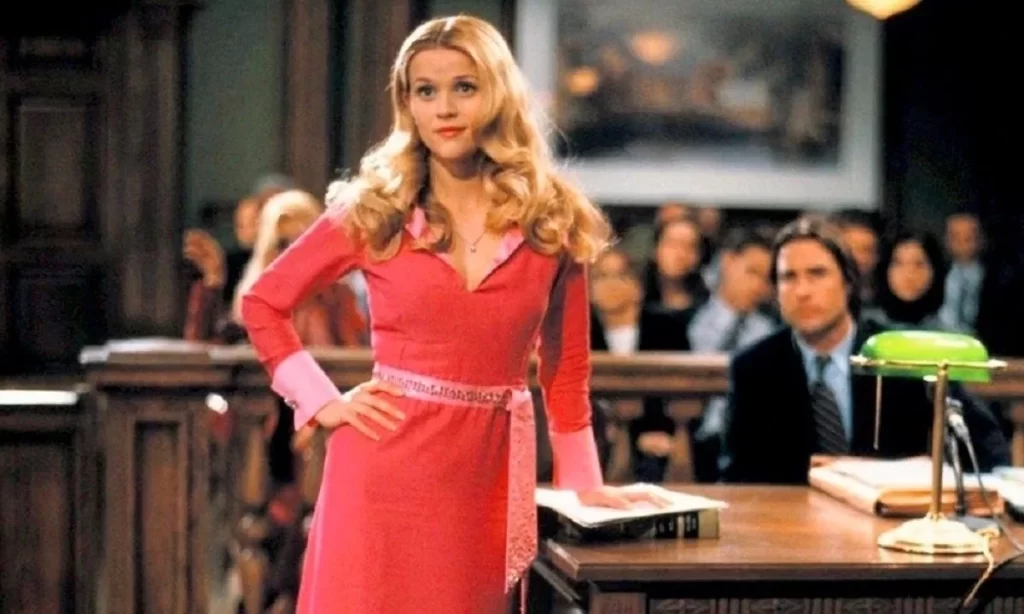 Law school is considered to be one of the most elite schools, next to Med School, Computer Sciences and Architecture. Few can go through the classes and so little can graduate.
When I first applied to Law School, in all seriousness, I had no idea what I had gotten myself into. My perspective was extremely misinformed by the media (movies, TV shows and social media) making this degree seem easy to achieve. For me studying law seemed fun, full of activities that were the dream of any curious kid, like criminology. But in reality, Law School is actually just being stuck at a desk, covered in huge books and papers.
As a little girl, I was (and still am) obsessed with fashion and pop culture. Studying law was quite overwhelming – all this new and broad information was confusing. It even made me doubt my power. But this is where pop culture saved me. A certain fictional character that managed to get into Harvard Law School, shared all of my characteristics. But in a blonde version.
Elle Woods is the icon a girl like me can look up to (I know she's fictional but she can still be my icon okay?). Not only did she apply and successfully get accepted into one of the most prestigious schools of law, but she coped with the snarky remarks of her fellow students, all of this while wearing 5 inch heels. She's smart, capable, kind, ambitious, confident and these are just a few of her characteristics that I wish to emulate.
Ever since I was a kid, I desperately wanted to be good. I wanted to follow the rules and protect the ones who couldn't protect themselves. For the longest time I didn't even think of pursuing a legal career, mostly because the long hours of studying where not on my bucket list. But something changed in me at the end of high school and I decided to try this path.
I wanted to see if I had it in me to do a brave thing for once. My dream is to not only to become a brunette version of Elle Woods, but to also become a version of Amal Clooney or Angelina Jolie, working with or at UN. I want my specialization to be in international law and human rights and maybe I am a bit hasty, having another year at my dispose to think about my specialization, I truly know that I am powerful enough to help in protecting the rights of women, people from the LGBTQ+ community and more.
And I would do it while wearing my pinkest suit and 5 inch Prada heels, just like our lord and savior Elle Woods.
Whoever said you have to sacrifice who you are to be successful was seriously disturbed.