Interview of Bek Lasky by Shelley Wills
Bek Lasky is a proud Wakaya woman living on Larrakia country. At just 21 years old she is the Deputy Executive Director of Ngarrimili and Co-Founder of Soul Sister Co two organisations changing the lives of First Nations women. 
Ngarrimili is an Aboriginal led not for profit that supports aspiring and established First Nations businesses, entrepreneurs and creatives. They are currently supporting a network of over 1000 founders nationally – and 83% of them are women. They're all about creating safe spaces within safe spaces and Bek's journey with the organisation is a great example of this.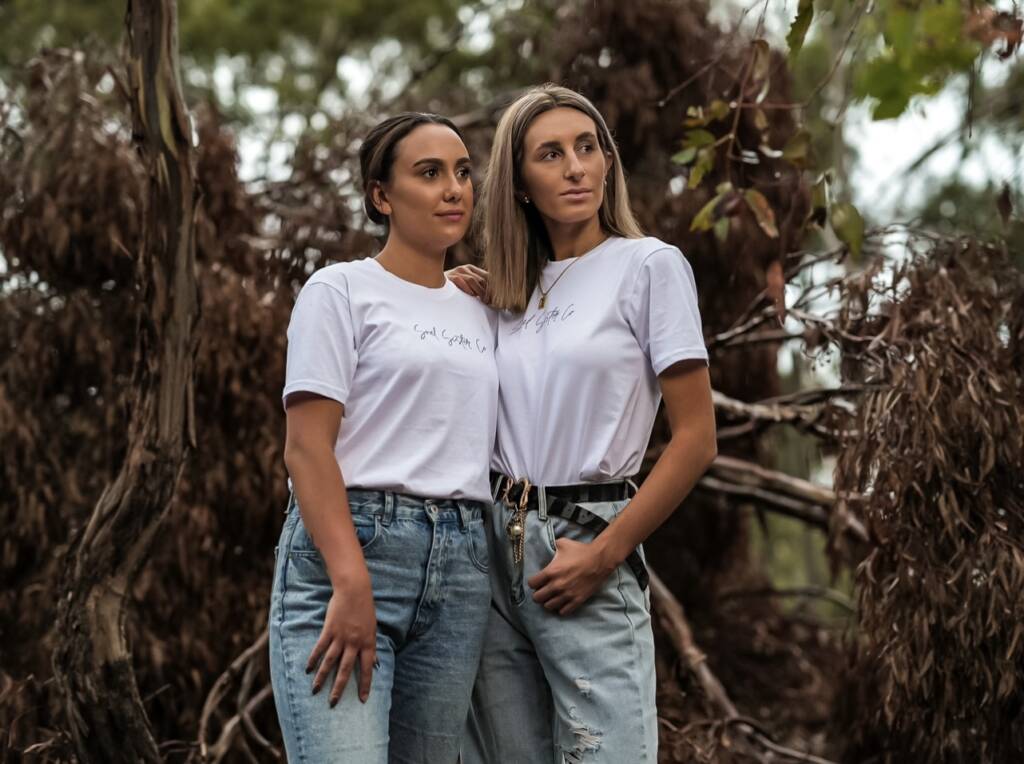 Tell us about your role with Ngarrimili
Ngarrimili is an Aboriginal led not for profit that supports First Nations businesses and creatives across Australia. In my role as Deputy Executive Director I work alongside our Founder and CEO Cormach Evans to learn all the ins and outs of running a not for profit organisation. I'm responsible for most of our day to day operations as well as coordinating our network of First Nations advisors and mentors to provide tailored wrap around business and wellbeing support to founders.
I love the work I do. I think a huge part of why it's so easy for me to come to work everyday is because I am passionate about supporting my community.
How is Ngarrimili changing the lives of First Nations women?
Ngarrimili provides a very culturally safe and inclusive space for First Nations women to thrive within. Ngarrimili's current cohort of businesses and individuals is around 83% women, and I feel this strongly reflects our approach and the opportunities we provide. We have supported so many women to get started in business as well as scale their existing businesses. We know that economic development creates immediate generational change and we love that women are leading the way in this!
Who are some FIrst Nations women in business we should know about?
There are so many but some women I think are doing incredible things includes  Jirra Lulla, Tahnee Edwards of Gammin threads, Kaydee Kyle-Taylor, Nina Fitzgerald, Yolanda Finette and Kerry Kennell. 
and tell us about Soul Sister Co…
Soul Sister Co is a fashion label my best friend Ruby Evans and I started with the aim to empower and inspire other young women – especially First Nations women – that they too are capable of achieving their wildest dreams and goals.
Ruby and I met in high school and since then have retained an incredible sister bond, hence the name 'Soul Sister Co'. We both grew up knowing we had these amazing ideas and skills that we wanted to translate into something meaningful and through both of our individual 'work' careers with First Nations communities, we thought starting our own small business would be a great side hustle and would positively contribute to the work we do already.
We have also just launched our podcast called 'That's the tea sis'  wjere we hope to inspire and empower others, whilst keeping it raw, authentic and humorous as we share our stories and experiences.
Where do you see yourself in five years?
Hmm this is a tough question because I'm still very young (21!!) and learning a lot about myself and what I enjoy doing.  Hopefully, I'm happy and content and still travelling and living in different places.
I do see myself working with Ngarrimili for a long time and I'm excited about Ngarrimili's growth and how we will evolve as an organisation – so I definitely want to be a part of this journey.
I hope that Ruby's and my role as business owners has also changed dramatically and we have accomplished some amazing things.