Interview by Andy Reyes // photograph by 林偉偉(wei)
CN: talk of depression, panic attacks and suicidal ideation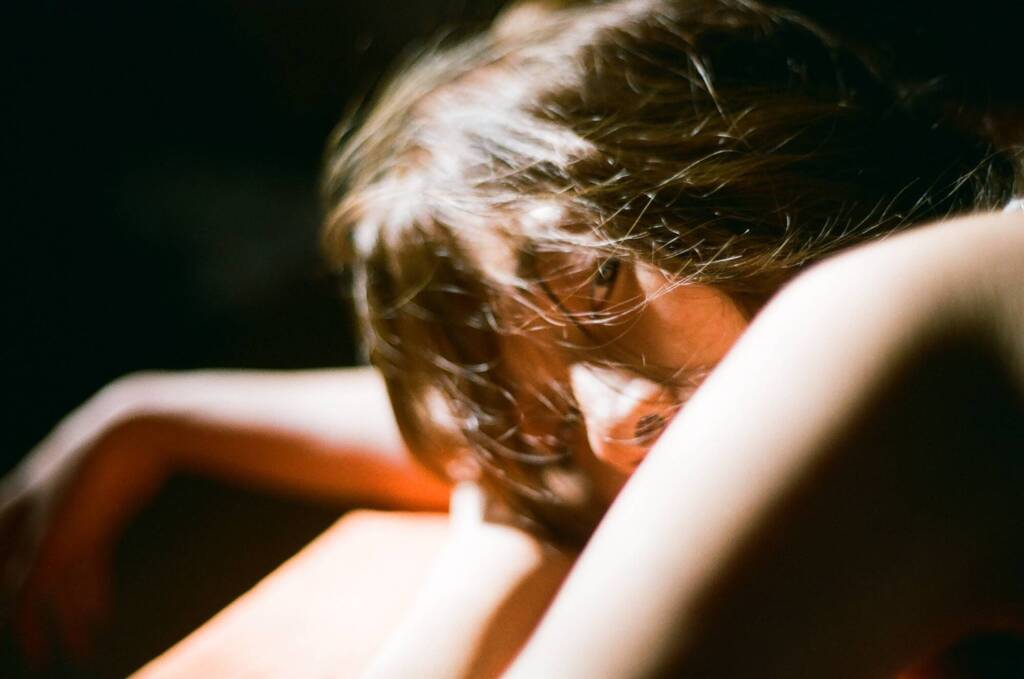 My experience living with depression and anxiety has been an extremely difficult journey. Sometimes very painful and sadly not understood by many.
I was diagnosed with anxiety and depression six years ago. Through therapy I have realised, that at nine and twelve years old, when I attempted suicide, this has been part of my life for a long time. When I finally received my diagnosis, I understood many things about myself.
I haven't talked about this till now. I lived for many years ashamed of how my mind processes things. I wanted to shine a light on this journey, so I chatted to my friends who also wanted to share their experiences and smash the taboo that is mental health in Mexico.
Rosa 
I have major depression and generalized anxiety disorder. Throughout my life I have suffered many panic attacks, my body gradually began to deteriorate and without realizing it, I turned off and locked myself in my room which was my refuge, my zone of isolation, my princess castle trapped in my mind, waiting for someone to rescue me. In the end I had to go out and face the horrors that haunted my head, and that hurt my heart and my loved ones.
The traumas in my life began at the age of 5, my brain was blocked and decided to form an entire army, a revolution of thoughts against each other, revealing and questioning throughout my life what is wrong with me, why do I feel like a freak? Why doesn't anyone want to be my friend? Why can't I talk? Why can't I get close? Why doesn't anyone love me? Why doesn't my family care?
Estefania 
When I have an episode of depression I can spend days in my bed, without showering, eating all the while feeling completely alien to the world. I feel like the most despicable person and when I have an anxiety attack everything starts to scare me – it feels like my surroundings are transforming. The colors are more strident as are the sounds, and objects seem to suffocate me, my heart beats very fast and I often feel that I am going to pass out. It doesn't happen to me that often anymore, but the thought of an attack is always in the back of my mind.
Alexandra    
I feel drugged, out of my mind, the tachycardia makes me jump out of bed. I always think I'm on the verge of a heart attack. I was 14 years old when I had an anxiety attack, now I'm 32 years old, my body feels chills, sweating, your mind can take over if you don't control it.
Maricarmen
I felt in hell, I felt empty, as if my soul did not inhabit my body. With constant pain throughout my body from sleeping more than 10 hours a day. I would cry when I saw myself reflected in the mirror, I did not recognise myself. I was either very hungry or without hunger at all. Nothing made me happy. With suicidal thoughts constantly, in an infinite loop with my mind, I stopped believing in myself.
Yuria 
For me, being clinically depressed feels like a voice in my head that most of the time tells me to kill myself. It affected me greatly, all I wanted to do was sleep, so I could be unconscious and not have to listen to that voice anymore. I began to have anxiety attacks at night and what I wanted most was not to be here anymore.
My memory began to deteriorate and although I had many people around me who supported me, I felt that I would never be able to get out of this.
I started to get better when I went to a psychiatrist and started taking antidepressants. I went to therapy for months, it helped me a lot to control my thoughts.
I feel that I will always be a depressive person, but now I can cope with my day to day.