Interview of Lila Drew by Freya Bennett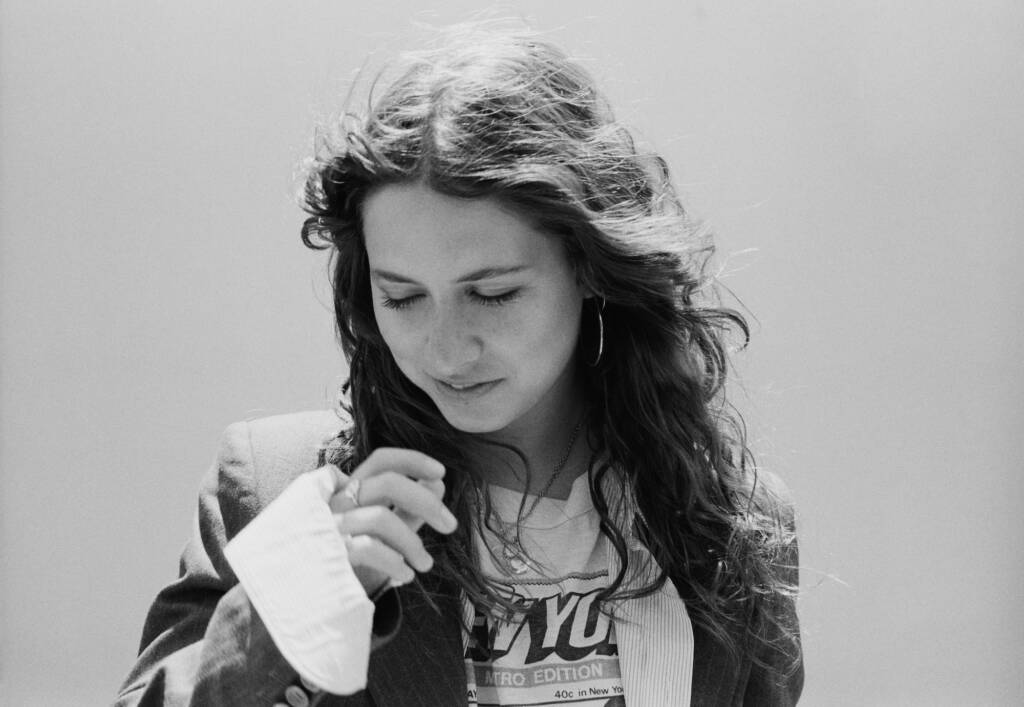 Hi Lila, how are you?
Hi! I'm good – I actually am about to start my first day of my third year of college – so I'm feeling slightly stressed, but excited 🙂
Tell us a little bit about yourself:
I'm Lila, I'm 21, I was born in London but grew up in California, and I make music. Not sure I have much more than that, although that feels more like a LinkedIn Bio haha. I currently live in Connecticut because I'm at college here, studying audio and literary culture. Most of my time, recently, has been spent making my first full-length record, which this new song, Bad Juice, is on.
Your new single Bad Juice has just been released, and you've said it's about trying to figure yourself out in a rapidly moving universe, what has helped you figure yourself out?
I wrote Bad Juice when I was visiting Bath, England. I had gone to work with Matt Hales who I've known for a while – he was one of the first collaborators I ever worked with who really saw me and let me sit quietly and work until I was ready to share with him. I spent a bit of time visiting his home in Bath – Matt is an incredible pianist, and the piano often led us down a path of writing super personal songs, songs that were difficult to listen to because of their personal nature.
Anyway, after a few days of that, we wrote Bad Juice, inspired aptly by a juice I'd bought in town and spilled all over Matt's brand new rug. The song came from a place of trying to not take ourselves too seriously – to prove to myself that I could write a song that didn't hit so close to home. I guess it was sort of an exercise in writing with humor.
To your question, though, of course I think writing helps me figure myself out in some ways. Bad Juice certainly helped me let go a bit in terms of my writing. That being said, I don't think there's any magic way to understand yourself. I suppose self-realization only comes with time. Through making this project, I've learned so much about myself as a writer, which has, in turn, taught me a lot about myself as a person. But as I grow older and develop and my opinions change, that sense of self changes as well. So I really think it's all a process.
Tell us a bit about what it was like filming the accompanying film clip in Mexico City?
It was really incredible. I'd never been to Mexico City before, and have a few friends who live there, but the city itself is so cool and beautiful. We were able to film the video at the Cuadra San Cristóbal Stable by Luis Barragán, which was so special not only because the stables are so unique from an architectural perspective, but Luis Barragán is such an integral figure in the culture of Mexico City. Pretty much our whole crew and cast were from Mexico City, and we had so much fun filming it together and getting to know each other.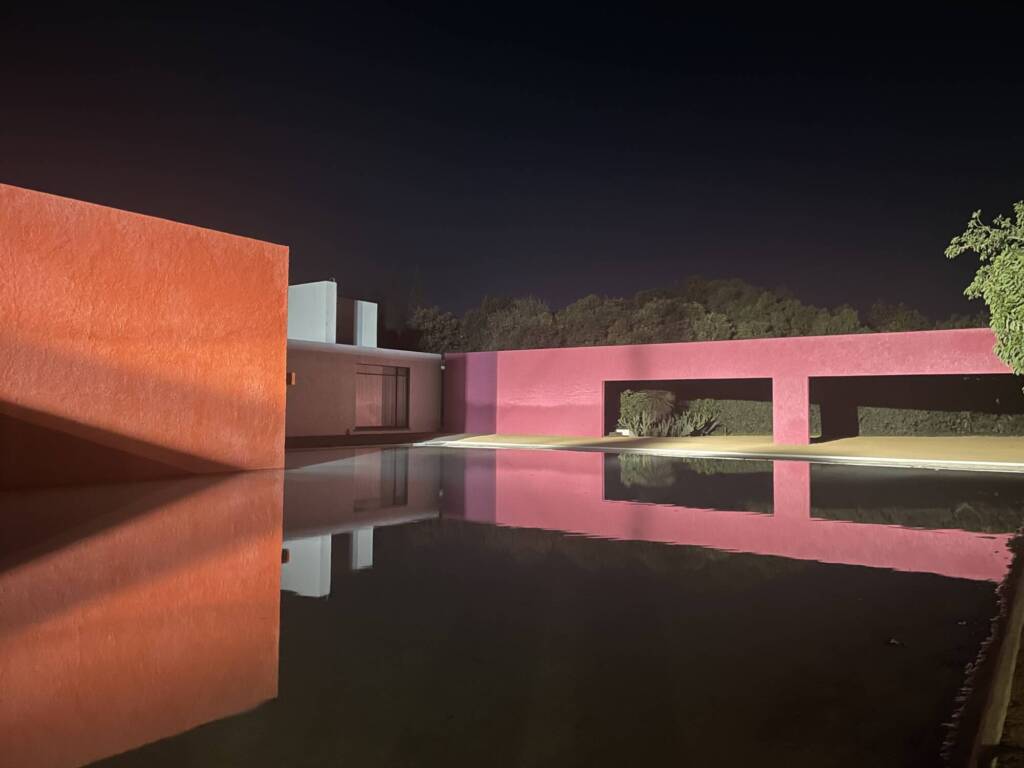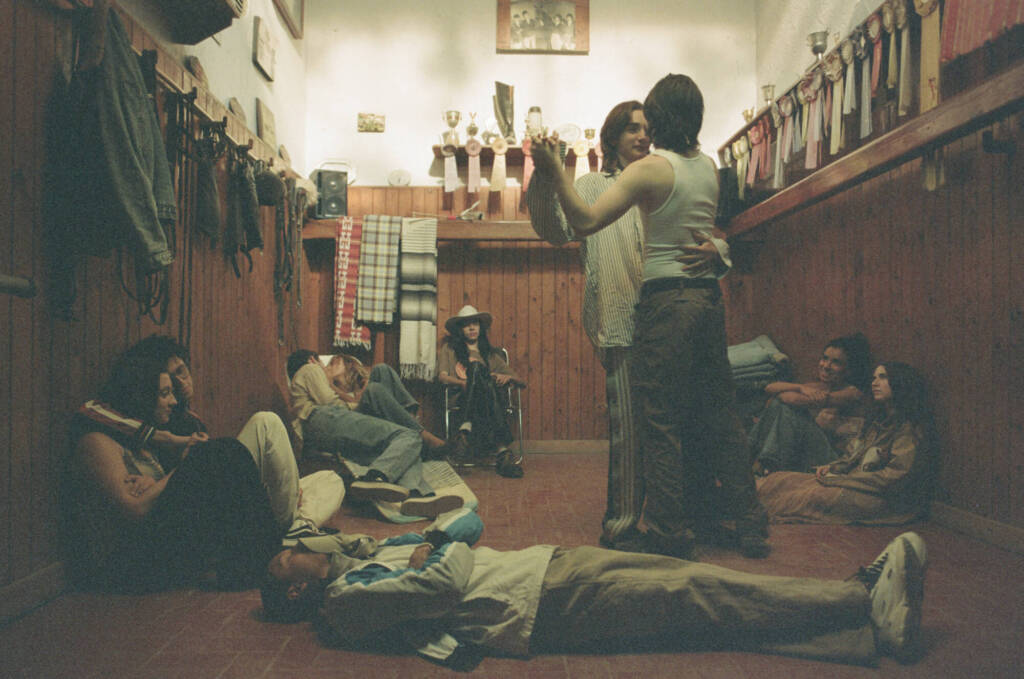 How was it working with Vincent Haycock?
Vince and I met filming the video for my song 2023, and I had such a great time working with him. We met prior to shooting and spoke for a while – I remember him pointing out that I was naturally a bit shy and he could understand why I didn't love being on camera (which I had expressed to him many times at that point).
I really felt like every time I'd been on camera, I was playing the part of someone that was not myself – whether I was trying to be sexier, more extroverted, whatever it was. With Vince, it was never like that. He really saw me in an honest way and always is looking to capture the most human, most natural sides to everyone he works with.
He also has such an amazing ability to bring together a crew of loving and generous people, which was felt on the set of 2023 (which had a primarily female crew), and on set for Bad Juice in Mexico. Vince has become an important collaborator and an important part of me understanding that I could just act natural in front of a camera and that'll produce the best results.
What inspired the puppets?
Vince and I wanted to explore a secondary layer to the video (beyond the real-life scenes), and thought it would be cool to have these puppets who could sort of interpret the real-life scenes but in a different way. The puppets are meant to act as an inner-monologue, so what I would be thinking along with everyone else in the video. Our production designer, Pol Agustí, designed them & they were built by the puppeteer Sergio Bernardo Aguilera Varela. They did such a beautiful job making them look/feel natural and strange. I love what they bring to the video – it's sort of a surrealist aspect but also allows for further interpretation of the world that we've tried to build with this video.
You're a self-described "pop-cynic who makes pop music," – tell us what pop music you really love:
Haha, yeah I've always said that because as someone who really loves music, I think I was always taught to hate pop music because it's not left enough, or it's too pedestrian.
But I love pop music so much and am inspired by many pop artists. Also, the definition of pop music is deeply subjective!
My favorites right now are the new 1975 tracks – they're my favorite band and I am just obsessed with them. Part of The Band is maybe my favorite song ever. I love Lorde's Melodrama. It's a perfect album. Of course, I love Charli XCX, my favorite album of hers has to be Pop 2. I love how processed her voice is too.
What's next for Lila?
I've always been an album lover and listener, pretty much exclusively. I love listening to albums in their entirety and understanding the larger story.
I've spent a long time working on my first album and trying to make it all encapsulating of what it means to document your growing up in a musical way, sort of like how people draw lines on the wall as they grow taller. So there's the album, and getting through this year at college.