Review by Sara Regan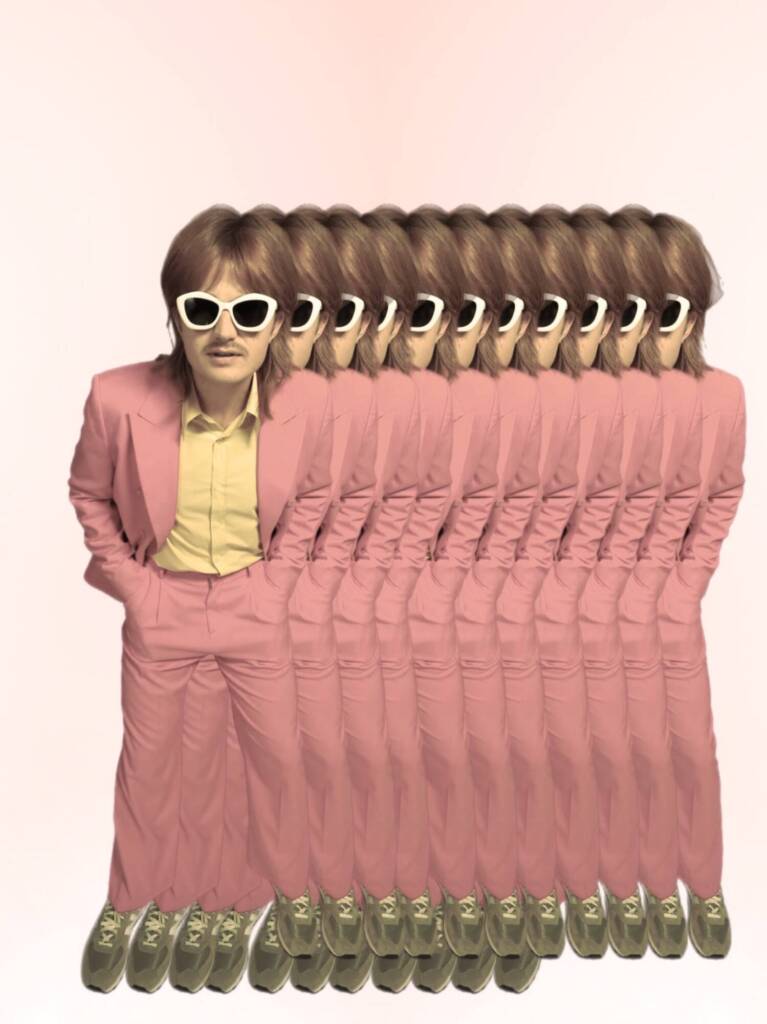 It's been a long wait, but it's finally here! Djo's newest album DECIDE was released last Friday and I'm still not over it. The actor, singer and songwriter Joe Keery continues to surprise us with his talents, which were reinforced to a new level in DECIDE.
The release of DECIDE is a follow-up to his critically acclaimed album TWENTY TWENTY in 2019. After departing from his original band, Post Animal, Djo takes a surprisingly thoughtful yet psychedelic and danceable turn with his new collection of songs in DECIDE. With already stunning reviews, I'm here to add one to the list.
DECIDE is like walking into a neon-hued room filled with psychedelically clothed people with oversized sunglasses while trippy guitar riffs reverberate around the room. I note the Tame Impala influence of the vocals and melt into a kaleidoscopic dream.
To follow his already hit singles Change, Gloom and Figure You Out, we are treated to his experimental and guitar-forward songs like Runner which is a paralysing dystopian opener to the album.
To break it up, there's End of Beginning with its more sombre tones to allow you to have a little cry and Figure You Out, with its tense yet deep vulnerability you can hear throughout Keery's lyrics, despite the faster-paced beat. A song to dance to or sit and cry to.
If you're one for distorted vocals, Keery provides this in Climax, exploring the theme of déjà vu alongside the hit Change, with a solid pop beat. Shortly after, we're faced with an eery and discomforting interlude of Is That All It Takes blending into Go For It which really complements the dystopian and experimental dynamic of the album.
The groovy 70/80s influence of I Want Your Video in the middle of the album is perfect for getting you in the mood or getting ready in the mirror for a fun night out. This one is for you if you're a fan of Cinema by Harry Styles.
To sum it up, DECIDE has every song for every mood at a whole new level and sound that we haven't heard from Djo before. The exploration of change and identity tells a story of self discovery and vulnerability alongside a general celebration of the trajectory of life.
Keery has dived into a nostalgic and retro synth-pop style that transports you into another realm of funk, we see the risks and the journey of Keery pushing his creative boundaries both artistically and creatively which has certainly worked in his favour.
4.5/5 stars