Review and photographs by Sara Regan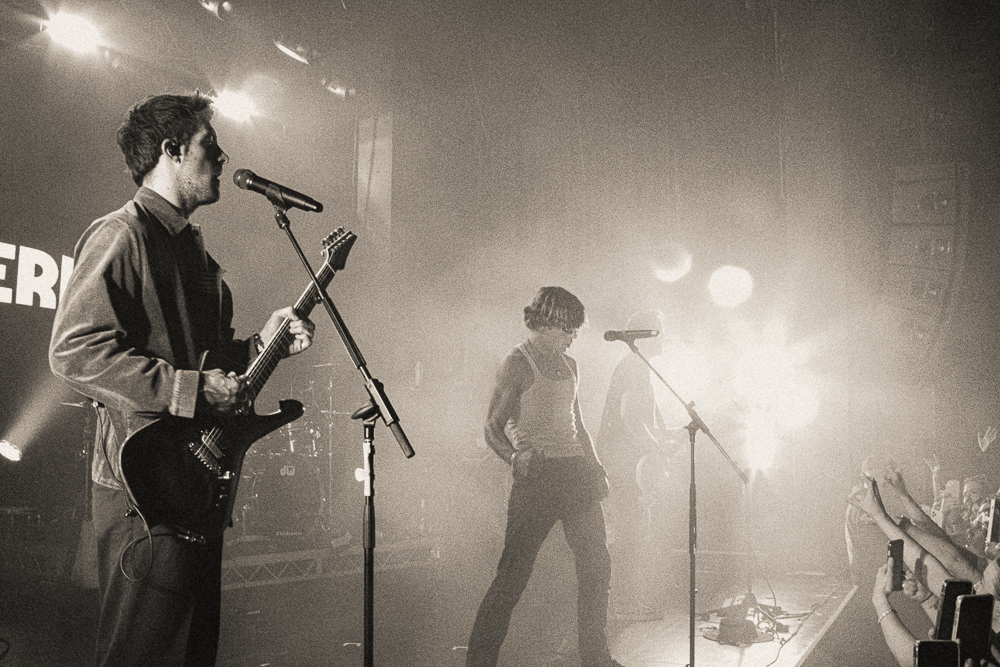 If you were a 2000's baby, you may remember waking up before dawn for Saturday Morning Disney or having the luxury of Disney Channel featuring the hit series Austin and Ally.
Well, Austin, aka Ross Lynch is all grown up now, just like us and killing it in his band, The Driver Era, alongside his talented brother, Rocky Lynch.
Formerly known for being members of R5, the duo made their return to Australia this month after a long six-year wait for fans of the musicians. Thanks to Live Nation, I had the opportunity to go to their gig in Melbourne last week to soak in a couple of hours of their pure talent.
The duo released their album Girlfriend in 2021 with bops like, A Kiss, Heaven Angel and Heart of Mine. And just a couple of days before they arrived in Australia, The Driver Era also released their newest album Summer Mixtape featuring Malibu, so you can't blame the crowd for being wild to hear two fresh albums live since their last visit.
When I walked into 170 Russel, I was hit with waves of buzzing energy. Filled with teens and young adults wearing glasses with Driver Era written on the shades or signs saying Take my BeReal, you could tell that this night was going to be nothing short of epic.
First up, was a set from the up-and-coming band Selfish Sons. Fresh from their BigSound high, Finn Polbodetto, Jonty Carlson and Jody Marcs definitely did their jobs, hitting the crowd with absolute bangers. Despite the fact that not many people may know the band yet, they made an awesome first impression with amazing crowd interaction and a stage presence like no other support act I've seen in a long time.
Not long after, the lights went down, phones lit up, and the crowd roared as Rocky and Ross run onstage, ready for a hell of a show, beginning with Take Me Away from their album, Girlfriend.
Halfway through their performance, the room was filled with persistent chanting for a shoey. Ross, Rocky and the band laugh like they knew it was just a matter of time before they'd have to follow this Australian tradition. Their team comes out with a bottle of champagne fresh and ready to go, Riker (band member and brother) voluntarily takes off his sweaty shoe and fills it up with the bottle, Ross instead takes a sip from the bottle and sprays the rest over the crowd.
The TikTok viral videos of the duo on stage, does not do the real experience justice. The talent, the crowd interaction and the familial bond of The Driver Era with their fans was something that I haven't seen before.