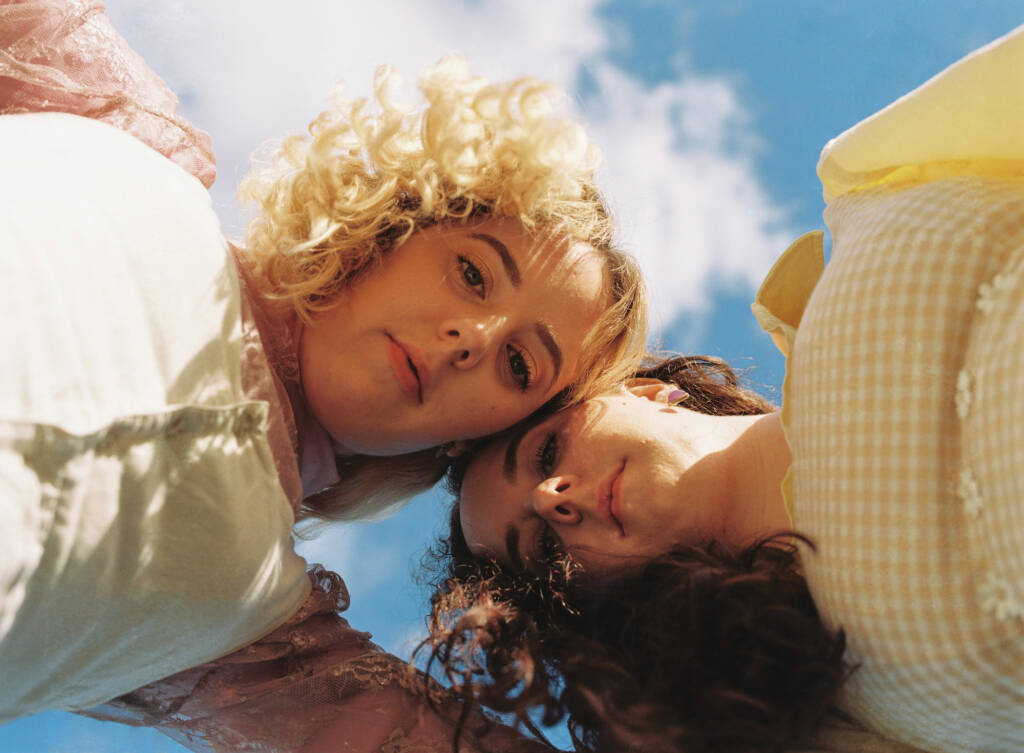 We are surrounded by so many incredible female musicians that inspire us every day. We went for a mix of some that have inspired us since we were little and others where their music has come into our lives at the right time. So here they are in no particular order:
Missy Higgins
We've been listening to Missy Higgins since we were learning to walk. We grew up on her 'Sound of White' album and it has definitely influenced the way we write and the music we play. There is something about the honesty and reflectiveness in Missy's songwriting, it makes you feel something even though her writing comes from a place of personal experience, you still feel connected.
We go back and listen to 'The Sound of White' often. Anytime we need to feel grounded or connected to the younger versions of ourselves where the music dream began. Missy's music takes us back to those early years, two kids that would dance around the kitchen singing 'Scar' at the top of their lungs. And in some ways, it keeps us connected to the reasons why we started music, the feelings those songs gave us and how it's possible to do what you love.
Ruby Gill 
We stumbled across Ruby Gill's music a few years ago when she only had one track released and we also found a demo recording of her song 'Cinnamon' somewhere in the vastness of the internet. For a while we'd listen to those two songs on repeat. There's something about the way she writes about life, almost as if she's looking from above, analysing, but also right in the middle, living it.
Ruby's got an entire album out now, we've bought the vinyl and we have to say we waited a couple of weeks before we actually played it, because we both wanted to carve out the time to actually listen and take in what she had to say. It's stayed on our record player now for about a week, we listen to it any chance we get and are still discovering things about the songs that we didn't hear the first time.
Joni Mitchell
Joni Mitchell is one of our favourite songwriters, we even named our van 'Joni' as we've lost count of the times we've played her album 'Blue' in the CD player on a long drive. Her voice, her songwriting, her melodies, she is incredible and a huge inspiration to us as songwriters. She uses metaphors a lot but also writes honestly about her life, when listening you can almost see what she was seeing and feel like you were there. She lets you in to her world, as if her songs are all paintings of moments in her life, ones that you can get lost in.
Gillian Welsh 
We go through phases where we'll only listen to one artist, listen to every one of their albums and discover so much about them. Gillian Welsh was one of those artists, we listened to her music for nearly two months and not much else. Her music came to us at a time when we were dealing with a lot of imposter syndrome and doubt and there's just something so free about her music. She writes about the hard times and it all kind of feels okay. The honesty in her songwriting is something that has influenced our own songs, we were listening to a lot of Gillian Welsh at the time of writing our new single and at the time a lot of things were changing in our lives, we wrote 'Like I'm Living' about how it's okay for things to change and to remind ourselves that everything will work out.
Leah Senior 
Leah Senior songs feel wise and her sound feels like she was there with Joni Mitchell and Carole King, back in that time. She is inspirational to us as she reminds ourselves to stay true to your own sound. It's so easy to get caught up in the music of today and what you think people want to hear. Sometimes you just need to take a step back and write the songs that come from your heart and your influences, staying authentic to yourself. Which is something we take away from Leah Senior's songwriting, it feels authentic and that's what we want to create with our songs, especially for our first album as they are a part of us. Along with all that, her writing is very poetic and the way she uses imagery in her lyrics is beautiful, she's able to show the listener what she sees instead of just telling them, it's a powerful thing.