Interview and photos by Sara Regan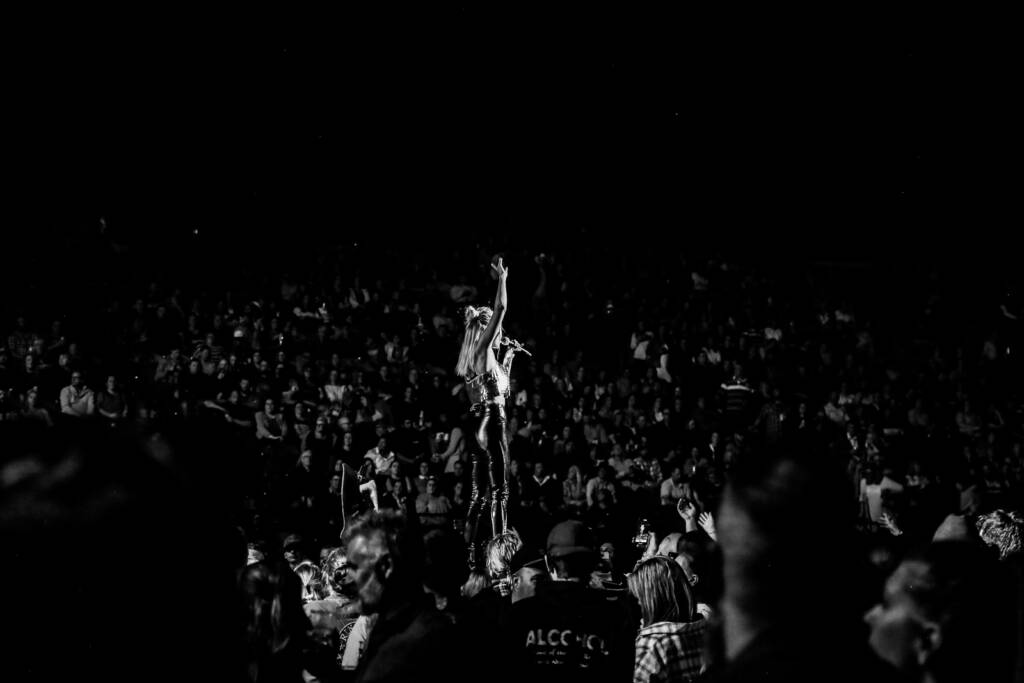 During our recent interview, I felt like I had known Mackenzie Porter for years. The warm and humble country singer has made her return to Australia on tour supporting Brad Paisley and Morgan Evans as well as performing at CMC Rocks in Queensland. Despite her hectic schedule, the up-and-coming country singer/songwriter and actor sat down with me on a rainy Melbourne morning to chat about all things music.
From the other side of the globe, Porter smashed Australian charts with her first #1 single These Days and Thinking 'Bout You following at #2 shortly after. Porter acknowledged that she was quite surprised initially having her music known in a place so far from home, and while her music was doing so well here, she also recalled being quite nervous to begin her tour in Australia. Not surprisingly though, when she started performing, her fans all started singing back to her, calming her nerves and reassuring her for good times on her tour.
She mentioned how crazy yet thrilling the tour has been so far, meeting some of her favourite musicians, as well as performing Whiskey Lullaby with Brad Paisley during his set. Porter mentions how her body was in complete and utter shock when she was asked, but still managed to confidently say yes, despite not knowing if she would be able to perform. Spoiler alert, she could and it was amazing.
I was interested to know more about her move from Canada to Nashville (home of country music greats) in 2014. I asked whether or not the move had strongly influenced her creative direction with music. Porter answered that the move was a non-negotiable she had, knowing that in order for her career to take off successfully, she had to move to Nashville. Mackenzie hasn't regretted it one bit, in fact, she has grown to love the place so much that when she was filming for the popular Netflix series Travelers in Vancouver, she flew her team of songwriters from Nashville to continue writing. Porter would have 16+ hour days on set and then write afterwards. She wasn't fussed about this, she discussed that during this time she was on such a "strong creative grind". Partly due to the fact that she had only signed to her label not long before leaving for Vancouver, she knew that there were long days ahead of her.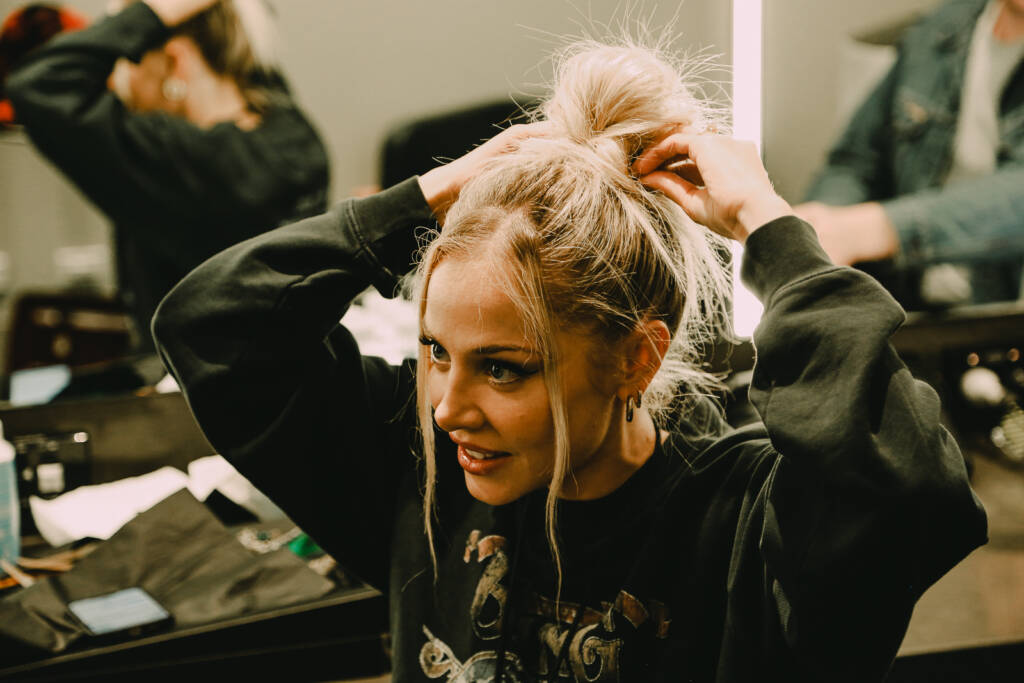 Her career skyrocketed in 2020 when she become the first female artist since Shania Twain to have three back-to-back #1 singles on Canadian Country Radio with her songs About You, These Days and Seeing Other People, as well as earning Top 10 spots on Canadian Pop radio, and being apart of CMT's elite Next Women of Country 2021. Like many female country artists, Shania Twain is a big influence on Porter, saying that she is the "reason why I chose music for my career", Shania was and is always one step ahead", so, for Porter to reach the same level as her on Canadian charts, was a huge step in the right direction.
Since her last visit to Australia, Porter released her album Drinkin Songs: The Collection in November 2020. Although the pandemic got in the way of her wedding, bridal shower and tour plans, she and Big Loud Label decided to go through with the release regardless. Her and the team planned to release the album towards the end of 2020 before there was even an whisper of a pandemic. Porter stated that "we still weren't sure of how long the pandemic would last" hence their decision. She did mention that "it was very different seeing reactions to the album virtually rather than in-person press situations".
Lastly, I chatted with Porter about her latest single One Too which is a duet in collaboration with her good friend Dallas Smith. The joint project was more of a spontaneous opportunity that came across them when they were given the lyrics that they both loved. Porter said that she "still has the text from Dallas when he messaged 'are we doing this or what?" And Mackenzie without hesitation responded with "Hell yeah I'm in."
Overall, Mackenzie Porter is an absolute charm and stunning addition to the country music industry. Her talent, grace and dedication to her craft are hard to miss which very much explains her well-deserved success. Make sure you catch her during her arena tour supporting Brad Paisley and Morgan Evans or look out for future dates, she's gonna be big!