Review and photographs by Tope Adesina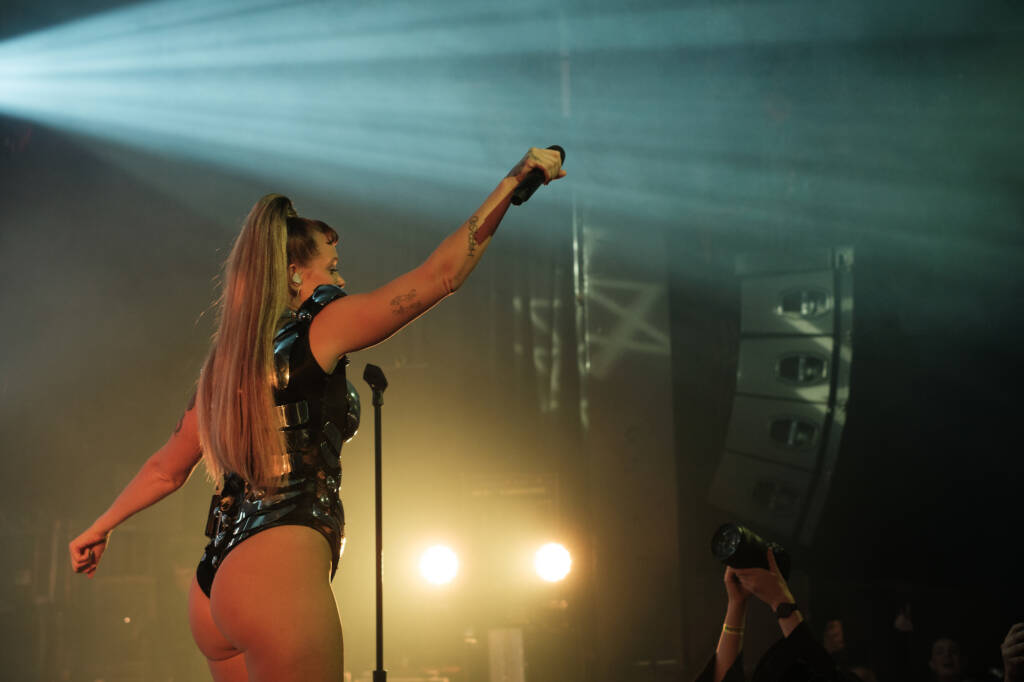 Walking into 170 Russell felt a little bit like a summer hangover, a somewhat nostalgic dream charged with eager anticipation. From the Sony camcorders in the queue outside, to the diamonte adorned faces and low rise jeans, I was taken back to a youthfulness I haven't felt in a while, an unfamiliar feeling of lightness, giddiness and with it, slight nervousness?
Perhaps it was the unshakeable association to late january road trips with friends, stumbling through the words of Habits as it came on the radio again… and again. Or maybe it was reminiscent of the releasing words of glad he's gone when I needed to hear it said… regardless, there was a tangible longing in the air, Tove Lo is back, and we were all here for it!
To kick off the night, Memphis LK gave a mesmerizing DJ set to an already full venue, performing her latest single whip along with exciting new releases to come (Stay tuned!).
In the centre of the stage, Memphis's high energy paired with her captivating vocals got the crowd up and going, brilliantly working the venue in a 30 minute set full of moments of delight, infectious dancing and a hint of adolescent defiance!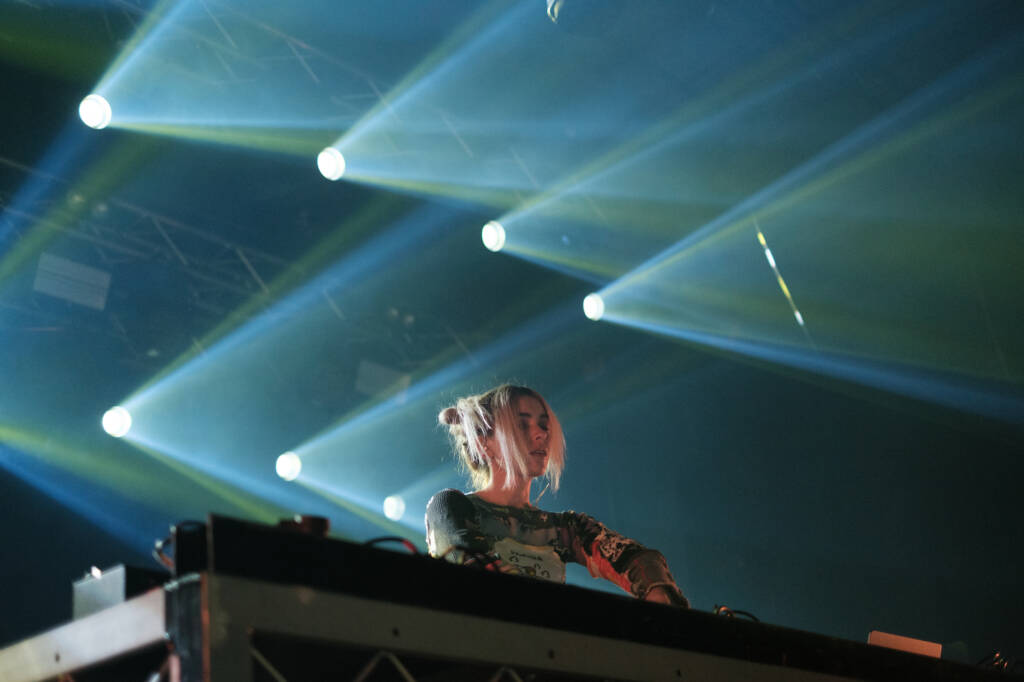 In a set full of high energy electronic tracks, a highlight for me was in the closing moments of the set, , just when we thought things couldn't get any better, Memphis pulled out a soprano saxophone and played it flawlessly to a stunned crowd! I couldn't help wanting more when the set was over.
At around 9:30pm, after a short instrumental intro from a boiler suit dressed band consisting of Jonah Salomonsson, Jonatan Larson and Hovis, Tove Lo entered the room.
Gracing the stage in the most astonishing metallic outfit, she Exudes infectious confidence and strength. With barely a moment to gasp and take it in, Tove Lo and the band immediately launch into Bikini Porn from the 2020 album Sunshine Kitty. This was the perfect start. its fierce beat set the tone of the night and gave a platform for moving, twerking, spinning and dancing with the freedom and confidence that the song's lyrics suggest, Tove Lo really looked like she could do this ALL DAY.
The next two songs were some of my favourites Glad He's Gone and Bad as the boys. These were my summer hangover anthems, my bittersweet nostalgic triggers. To my surprise they were also crowd favourites! The Audience was LOUD, hearing everyone collectively sing so enthusiastically was so uplifting and in a way, reassuring.
Despite the chasm between the stage and the audience, I was really impressed with Tove Lo's crowd engagement in the first half of the set, expertly making efforts to physically interact with both the front row of the raving crowd and the back of the room. One of the most passionate performances I've seen in Post pandemic years.
The second half of the show came with an outfit change. After an exquisite performance of Tove Lo's latest release, 2 Die 4, Tove Lo and her band skillfully navigate this change without a drop in energy through an extended outro, giving Tove Lo time to run off the stage, get changed and strut back on wearing a textured pink outfit.
Tove Lo came on greeted with a roar of applause and cheering as she flew a Pride flag which stayed on stage for the remainder of the set. She addressed Melbourne and its LGBTQI+ community in a very special moment, you could feel the energy in the room lift.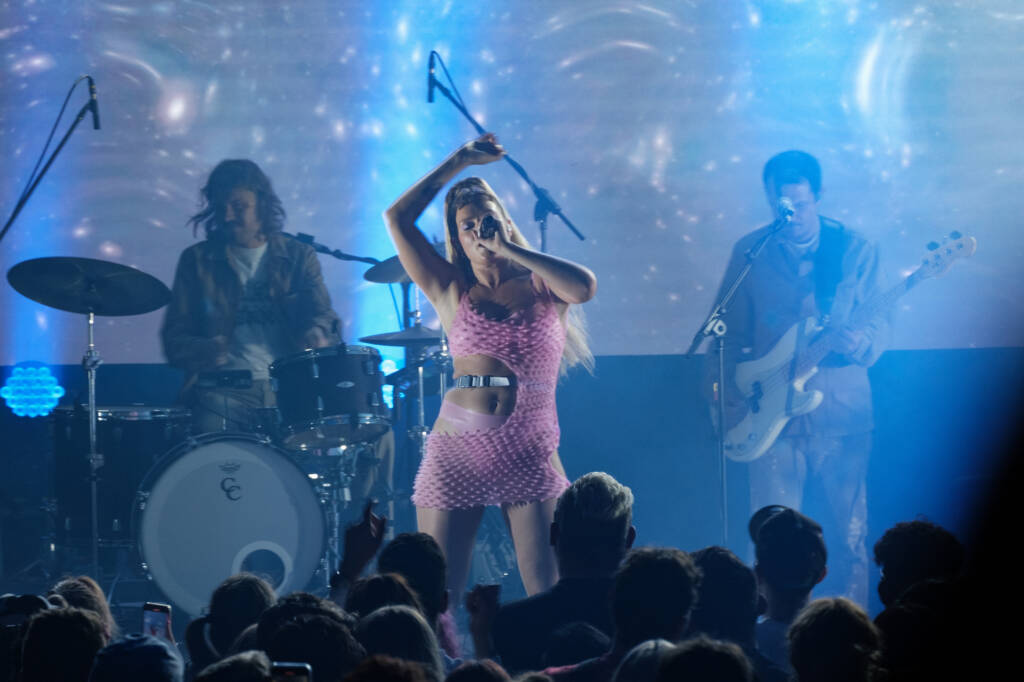 The back end of the show slowed the pace down, with Tove Lo performing some low energy ballads. as she calls them. notably True Romance A single released earlier this year.
I had never heard this song before, but the performance was almost ethereal, a soft rumbling, dimmed lights, hushed crowd and Toves Lo's powerful and emotive voice commanding the room.
Moments like this really shows the range and control Tove Lo has in her voice. The crowed were left mesmerized.
Ending the set on True Disaster from her 2016 album, I could have almost been convinced that Tove Lo would perform a show in Melbourne and walk off without including some of her biggest bangers. To be honest, I'm not sure I would have been disappointed, the show felt complete…But for nostalgic sake, I'm so glad that the band came back for an encore to perform an eagerly anticipated Habits followed by no one dies from love.
Walking into 170 Russell felt a little bit like a summer hangover, a somewhat nostalgic dream charged with eager anticipation, walking out felt the same. A magical night to recreate over and over again.