Review by Sara Regan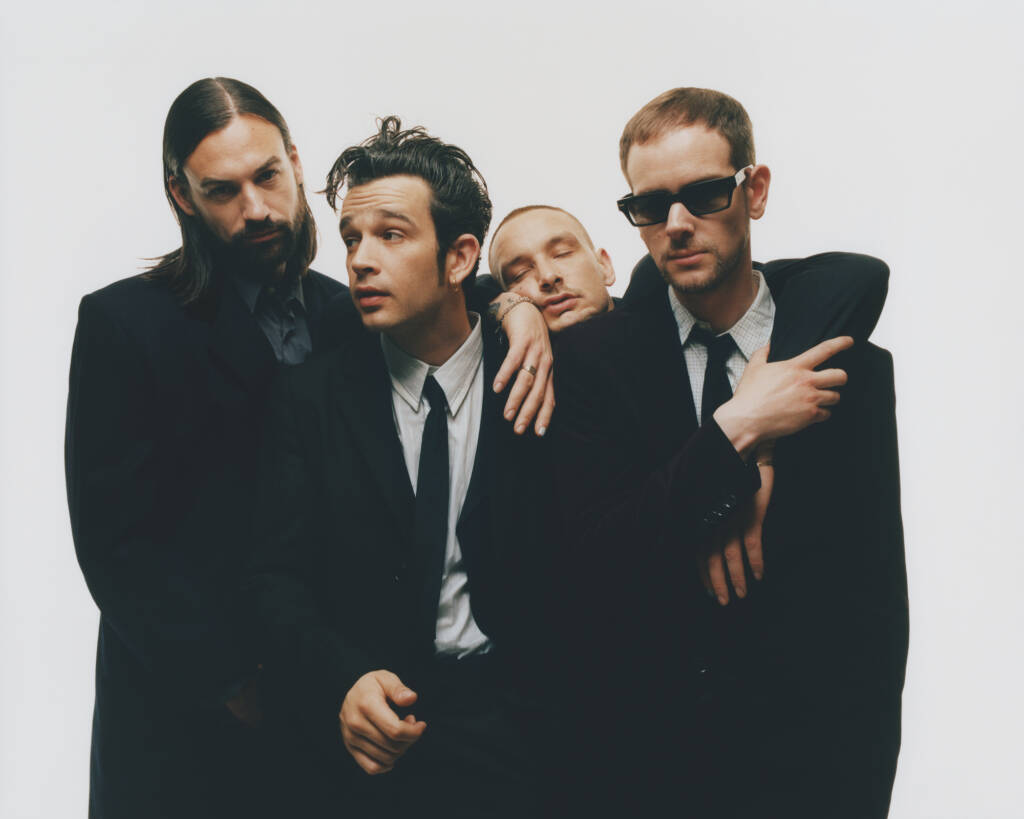 Unlike their prior release of Notes on a Conditional Form which deep-dives into cancel-culture, separation in society and the environmental crisis throughout the globe, Being Funny in a Foreign Language is like sitting on a hill in the English countryside with a hot cup of tea and the sun warming your skin. The 1975's shortest album yet of only 44 minutes is the most detailed and clear release yet, proclaiming the only thing that matters in this world is love.
Known for their heavy jokes, social media influence and references to sex and drugs – thanks to their breakout hits like Sex and Girls – the 1975'2 discography has quite a gloomy theme with pop-synths and tech experimentation.
Matty Healy is probably the last person you'd expect to pour his heart out in a way that doesn't have a dark side. Despite calling himself an "ironically woke… post-coke, average skinny bloke"  the hopeful sounds of Happiness and I'm In Love With You fills our hearts with warmth and love. With that comes the vulnerability and heart shattering pleading voice of Healy in All I Need to Hear, "just tell me you love me, 'cause that's all that I need to hear" because "hearing it from you means so much more". These are just some of the lyrics that shows the clarity and focus that the 1975 has turned to with the help of Jack Antonoff.
The short, 40 minute album was quite a shock to followers. The extensive album titles, long responses to questions, and 1 hour plus duration of their prior releases, got a bit boring for Healy as he shares that scaling their new project down allowed the band to create art that could fit into a "small-scale polaroid". The 33-year old singer/songwriter, explores identity, vulnerability, abuse and the role of gender in society.
Looking for Somebody to Love explores the "crisis of modern masculinity"  with 80s pop-synth notes to gloss over the dark meaning which Rolling Stone revealed more information about "mass shootings and violence appear on [this] dark and upbeat 80s-inspired song that could soundtrack a Black Mirror episode about what happens when a man can't convince a woman to date him".
Similarly, Oh Caroline is revealed to not be a name-sake song and rather just a three-syllable name, Healy revealed on his interview with Zane Lowe about the negative impacts of love that can be overly consuming to ones life.
Wintering is more of a positive British country/pop note that is rather like a celebration of life, memories and family. Revealed to originally have been Christmas song inspired by their self-titled album.
When We Are Together was the final song recorded for Being Funny In A Foreign Language in which we explore the series of events where Healy's life felt like it was breaking down after the end of relationships.
Human Too isn't too far off where the influences of previous songs Be My Mistake and Sincerity is Scary reveal the fragility and weakness in the lyrics and vocal performance by Matty Healy in this song.
The new release from The 1975 is already smashing charts around the globe including Australia, which is no surprise as Being Funny In A Foreign Language is such a refreshing album for the post-pandemic life we are going through.
Despite dark undertones disguised in a neat 80s-synth pop package, the new album not only provides clarity, it shows the strength of being vulnerable and delicate whilst giving listeners an optimistic and warm feeling throughout the experience of Being Funny In A Foreign Language.