Interview of Keelan Mak by Kara Zosha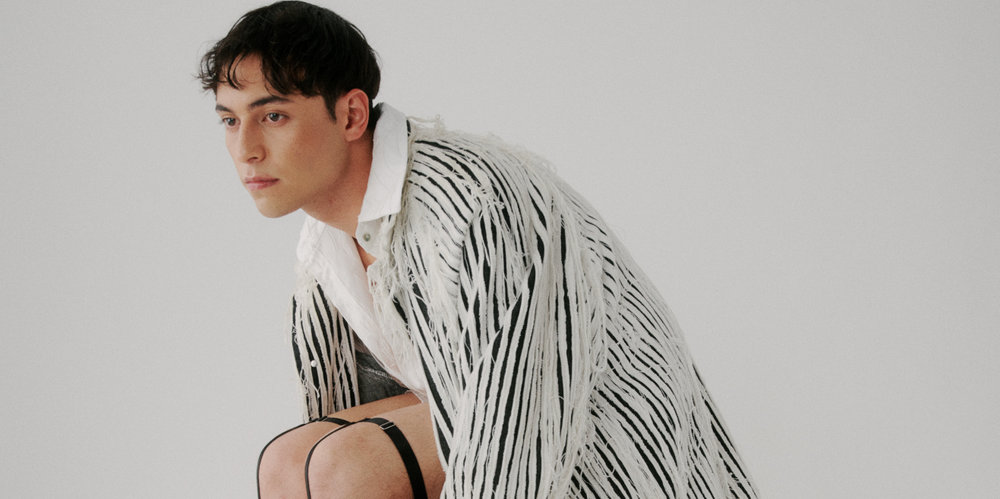 Hello Keelan! I'm so excited to chat today, how are you?
I've been feeling better. I fell down a full flight of stairs last night but that's what I get for drinking and walking.
How are you feeling about the upcoming release of your new EP Brave Face?
I'm feeling insanely excited. I've been sitting on one of these songs for years. Finally having them all out in the world is both exciting and incredibly cathartic.
You've mentioned that track number 4, Heart Gets Locked, is your favorite song on the EP. What about it makes it your favorite?
I think Heart Gets Locked is just a really fun track. It's probably one of the Coooler songs that I've made. I just love the energy it gives. Hearing it through big speakers, really loud is definitely the way I recommend you experience it.
You've mentioned the songs found on Brave Face centers around the time you spend in Sydney. What advice would you give to a 20-somethings navigating similar turbulent experiences? 
I think my biggest mistake was getting really comfy, really quickly. I kind of stuck to my partner at the time and created my whole world around them. Looking back I didn't really create enough space for myself and do things that nurtured me as an individual.
Make your own friend' people!!!
The imagery in your music videos are stunning and your aesthetic is very fashion-forward. Who inspires you when it comes to the visual parts of your work?
My inspiration is a bit of everything from everywhere. I'm inspired by artists like Tyler, Solange, Rosaliá for the fact that their visuals are so heavily incorporated into their artistry. What I'm trying to create with my videos are borderline pieces of art that can kind of be separated from me…if that makes sense? I just want anyone to watch something I make and feel something from the visuals without being their for the music alone.
In an essay you wrote for Atwood Magazine, you mentioned "artists have a platform and higher visibility, and it can be confronting (to) express yourself". How does that affect you now vs how it did early on in your career? 
I think just in general, my growth as a 20-something has led me to care less about presenting myself in ways that appeal to others. I was really worried about identifying a certain way at the earlier stages of my career, probably because I didn't want to step on toes. Now I'm more along the lines of, if it feels like me I'll do it. There's definitely outfits and narratives now that I wouldn't feel comfortable being a part in but it's less about outside opinion and more about what makes sense for me as a person.
If you could collaborate with anyone, who would you want to work with?
This answer hasn't changed since I was 14. Matt Corby, hands down. I have such a respect for his work, even as my music taste has changed over the years, he's already remained a consistent point of inspiration for me.
I've heard that you are an incredible cook, what is your favorite meal to make? 
I've been big on middle eastern food for the last few years. I grew up with Australian/Asian food at home so I've gotten a bit over the salt content. I just want some preserved lemon with a million side plates.
Go-to dish is a roasted eggplant recipe from Yotam Ottolenghi. It's here if you're curious hehe. (Also Ottolenghi is a queer icon so that's that)
Do you have any upcoming shows or anything in the works? 
I'm about to go into a big writing period for something a little more substantial than an EP. So that's my biggest thing in the works at the moment.
Where can people find and support you?
You can find me absolutely everywhere. Choose your weapon – Spotify, Apple Music, Youtube, Tik Tok, Instagram. Support can be as simple as an interaction with me, send me a message, let me know your thoughts on my music!