Writing by Kathleen Hedgepeth // photograph by Mike Von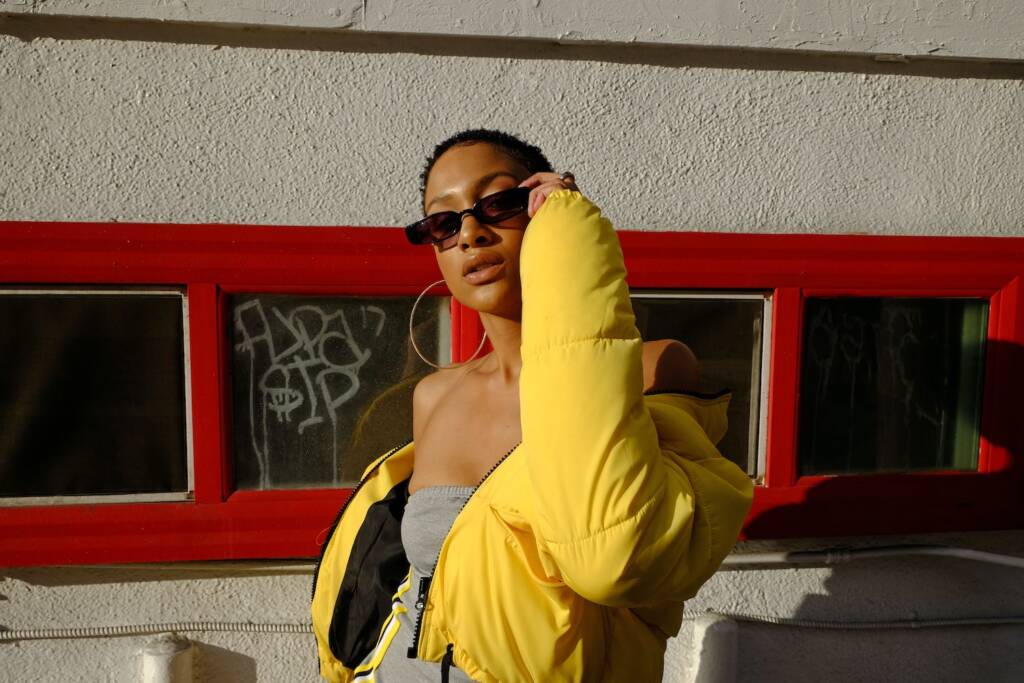 In the age of social media when anyone can be an influencer, a quick scroll through TikTok is all you need to find inclusive style inspiration. Regardless of how niche your fashion taste is, there will undoubtedly be an online community filled with like-minded people interested in the same thing. Fostering this sense of belonging is a powerful aspect of social media that arises when fashion meets genuine inclusivity.
But although diversity in fashion has come a long way in the past decade, especially among niche creators, has the mainstream industry as a whole caught up to modern ideals of true representation? Let's find out below.
Barriers to inclusivity
Australian reality TV star, Ziara Rae, who began modelling at the age of 7, recounts how during the early days of her career, major brands told her they "weren't ready" for her yet. Fast-forward to 10 years later, not much has changed. Other than a short-lived moment during the height of the Black Lives Matter movement when brands rode the wave of diversity by finally featuring more non-white models, systemic issues in modelling have persisted.
Often, Rae finds herself to be the only person of colour on sets with makeup artists lacking shades for darker skin and hairdressers who are ill-equipped to manage her curly hair. On a deeper level, creative teams behind well-known brands are usually not diverse. Subsequently, unless a social movement is circulating online, fashion campaigns continue to feature the same faces.
In the noughties, you could count on one hand the number of BIPOC models strutting down runways for huge labels or on the cover of top fashion magazines. And even then, you still couldn't say that they were apt representations of minority groups because back then thin was in. Nobody living in a plus-sized body was ever perceived by the fashion industry as "aspirational" let alone "worthy" of being represented.
Steps forward
This is the industry Eleanor Hutchison, founder of Warmcore, unintentionally found herself in. What began as a hobby of making fleece jumpers for friends soon turned into a full-fledged business that sought to operate with inclusivity as a core principle. Her made-to-order, comfort-focused clothing line has an impressive size range, including sizes 8-24, while most mainstream labels only carry up to size 18. She purposefully hires diverse models and photographers, and custom orders allow her to minimise fabric waste. In a previous interview with Ramona magazine, she said, "I wanted to create a label that embraced all bodies and all genders, with a focus on the making process and what the real meaning of slow fashion is."
Similarly, optical retailer OPSM has worked out the importance of catering to a diverse audience with its wide array of frames that suit all face shapes. By partnering with facial recognition scientist Dr Kendra Schmid, the optical retailer has derived five new face shapes that take more unique facial structures into account, thereby helping customers choose eyewear that highlights their best features. Plus, their stores are equipped with state-of-the-art eye-scanning technology for in-depth eye exams that can be booked online or via phone calls, increasing access for people with vision disabilities.
Although eyewear may not be at the forefront of the conversation around diversity in fashion, it's seemingly minor qualities like this that endear brands to a wider audience. Nowadays, people with vision impairments can rely on OPSM for glasses that are both stylish and practical. Especially since any fashion enthusiast knows that even small accessories like glasses — whether they're for flair or functionality — are a great way to start developing your personal style.
Diversity approaches akin to what OPSM is doing are also known as adaptive fashion, or specifically designing garments and accessories for someone with a physical, sensory, or mental disability. Such is the specialty of Jessie Sadler, a disability activist and founder of Adaptive Clothing, who began her label after realising how scarce beautiful, high-quality, disability-friendly clothing is in Australia. The brand carries gender-neutral shirts with magnetic closures, wheelchair leg straps, catheter bag leg covers, and much more.
Overall, tokenism and performative action still dominate the mainstream fashion industry. BIPOC, plus-sized, and LGBTQIA+ groups are still overlooked and often have a harder time expressing themselves through fashion. However, by supporting businesses that have inclusivity embedded in their brand identity, you can break free from norms and find a personal style that truly feels honest to yourself.