Feature on Loose Tooth by Rose Sejean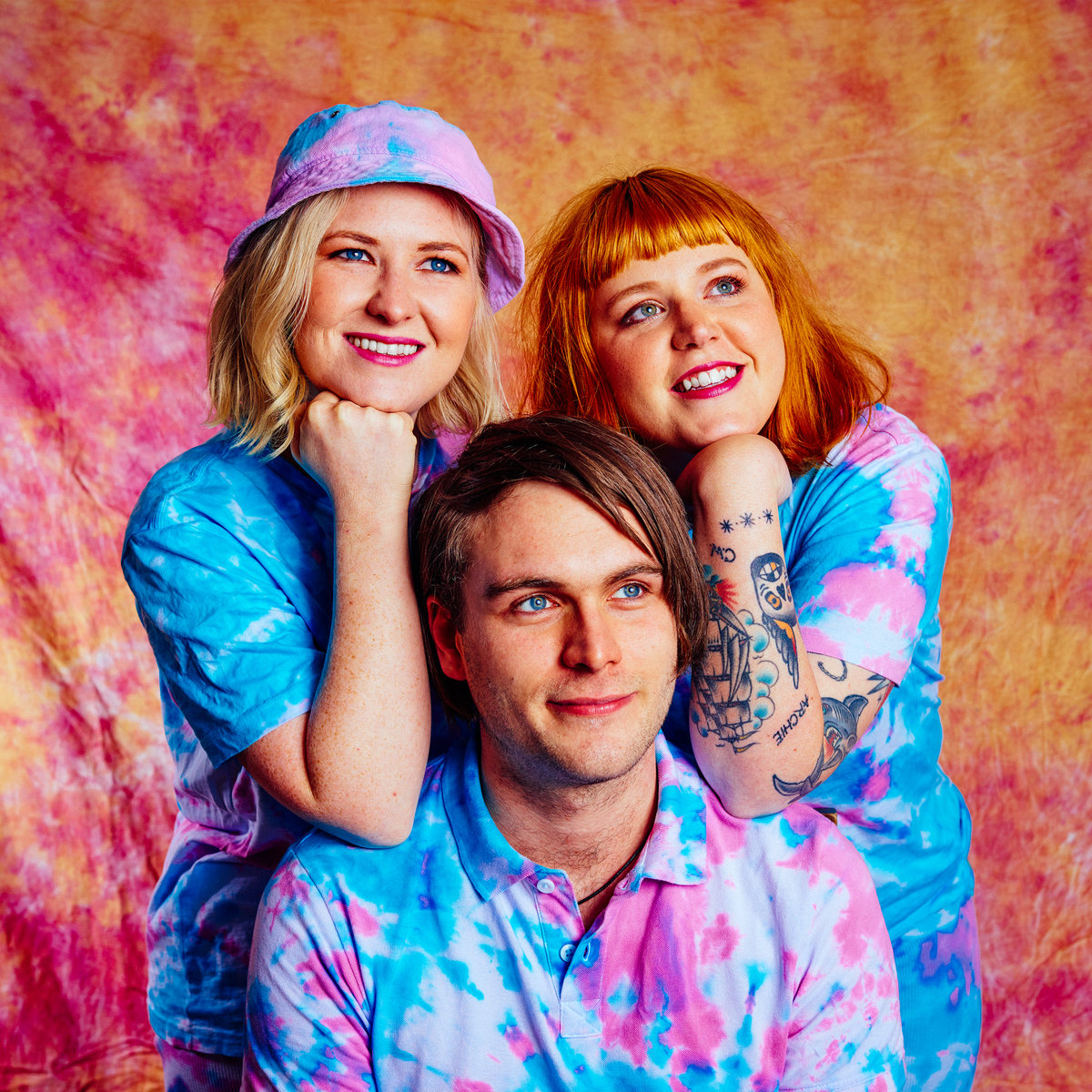 When you feast your eyes on one of the eccentric images of Loose Tooth by photographer Danny Cohen, you can't help but be charmed.
I'm not the first writer, nor will I be the last to comment on the band's shots – let's face it, they look nothing short of freaking fabulous.
After a brief hang out with two of the three musicians, I can safely say they live up to their image in every way.
Friday afternoon in Northcote is typically 'sound-check time'. In this buzzing pocket of Melbourne, nearly every electric-blue Doc Marten sporter who passes me carries a musical instrument with them like an extra limb.
The sweet sounds of The Kinks boom through the speakers at The Northcote Social Club, it is here that I have the pleasure of talking music with two rather fitting locals; Etta Curry and Nellie Jackson of Melbourne garage-pop trio Loose Tooth (Etta: drums/vocals, Nellie: guitar/vocals and Luc Dawson: bass/vocals).
As we sit, there is a tangible air of loyalty between the two musicians, no doubt because of their history (Etta and Nellie's friendship dates all the way back to their wild crèche days), it's a rapport you can't manufacture.
The pair started playing music together at fourteen, naturally gravitating towards the rawness of rock-based genres like punk and garage.
Nellie: "We literally started playing in a garage… You couldn't get more garage!" she laughs.
With the later addition of other long-time buddy, Luc Dawson on bass, Loose Tooth found their vibe and it is made of 100% reverb-laced, lo-fi goodness.
The band have been gigging relentlessly since the release of their debut EP 'Saturn Returns' (recorded and mixed by Paul Maybury and mastered by Mikey Young), but I've managed to snag them in the 'eye of the storm' of their tornado calendar.
"We've played 10 shows in a week" says Etta. "It's been so busy but we're taking some time off soon."
Nellie interrupts her, "You know we're playing two shows next week…?" they erupt into laughter.
Our catch up coincides with the band's return from a three-day whirlwind at Brisbane's BIGSOUND; an annual gathering of music industry 'big wigs' and some of the best emerging talent in the country, all convening in Fortitude Valley for an industry conference and a festival of new music.
Etta: "We had five shows, a table tennis tournament, seven meetings, three interviews and two photoshoots"
Nellie: "It was nuts."
When I asked about the networking involved with industry events such as these, the pair praised a more laid-back approach, "We hate talkin' biz!" says Etta. "We don't want to push an agenda. We're just doing what we're doing and because of that, the shows we played were really good. A lot of the time people are going into it to meet people and network and we knew there'd be a lot of that, but we talked about it and said we'd just go in with the whole thing of 'let's just see what happens'. We're pretty honest characters and we stay quite true to to that." She then adds with a laugh, "we don't want to be wankers".
Nellie: "Music can be fickle, who knows why some bands make it. It's just fate or luck or timing."
It becomes apparent that the artists' unfazed vibe ironically adds more spark to their rock star appeal.
The self-managed trio's authenticity (and obvious talent) has fueled the ever-growing spotlight on Loose Tooth. Last year they joined Gabriella Cohen as support for Spanish Rockers Hinds when they visited Melbourne, they also make up part of the hand-picked roster of artists at coveted indie label Milk! Records (headed by Jen Cloher and Courtney Barnett).
Milk! is a label steeped in comradery, and together with Loose Tooth, they are a fitting match,
Etta: "We couldn't think of a better label to work with. They go about things the same way as us where, you know, you can get from it what you want. They don't push anything, it's honest."
In 2014 Loose Tooth joined a line-up of musicians at PAINT IT BLUE, a fundraiser gig for Beyond Blue and also appear in the Gorilla Films documentary of the event, encouraging people to speak up about their experiences with mental health.
Nellie: "It's obviously something that's rife in music, the more time you spend with other bands the more prevalent it is. I don't believe people should be outed, but if they want to have that conversation, that's awesome."
The 'Saturn Returns' EP tackles some heavy subject matter, exploring as the title suggests, the often painful shifts associated with growth and transition during one's late twenties – that said – there's nothing draining about the music of Loose Tooth; there's a stark duplicity in that the lyrical content may at times be heartbreaking but the composition is simplistic, energetic and damn fun.
On the subject of a new album, the artists are endearingly coy but hint at a trove of new material,
Nellie: "I think it's a more mature sound. The new songs Luc's written are already more complex guitar parts than I would ever tackle, so that's made me work harder at my instrument"
Etta: "Luc's an amazing songwriter"
Nellie: "He's kind of the technical brain of the band."
I have to conclude by marveling at the distinct lack of ego in Loose Tooth; the lead vocals are shared among band members, you won't find them pulling pouty poses in their press shots, nor will you see them in a starring role in any of their kooky film clips (seriously though, watch their film clips).
"I think the only time we'd ever act is if we were doing something funny" laughs Etta.
Nellie: "Look, it all goes together, I mean our photos are a bit tongue in cheek, our film clips are a bit tongue in cheek, when you see us play it's tongue in cheek. We don't take any of this too seriously…the day that happens will be a ridiculous day."
For news and upcoming shows follow Loose Tooth on Facebook  and Instagram, and listen to their 'Saturn Returns' EP on Soundcloud and Bandcamp.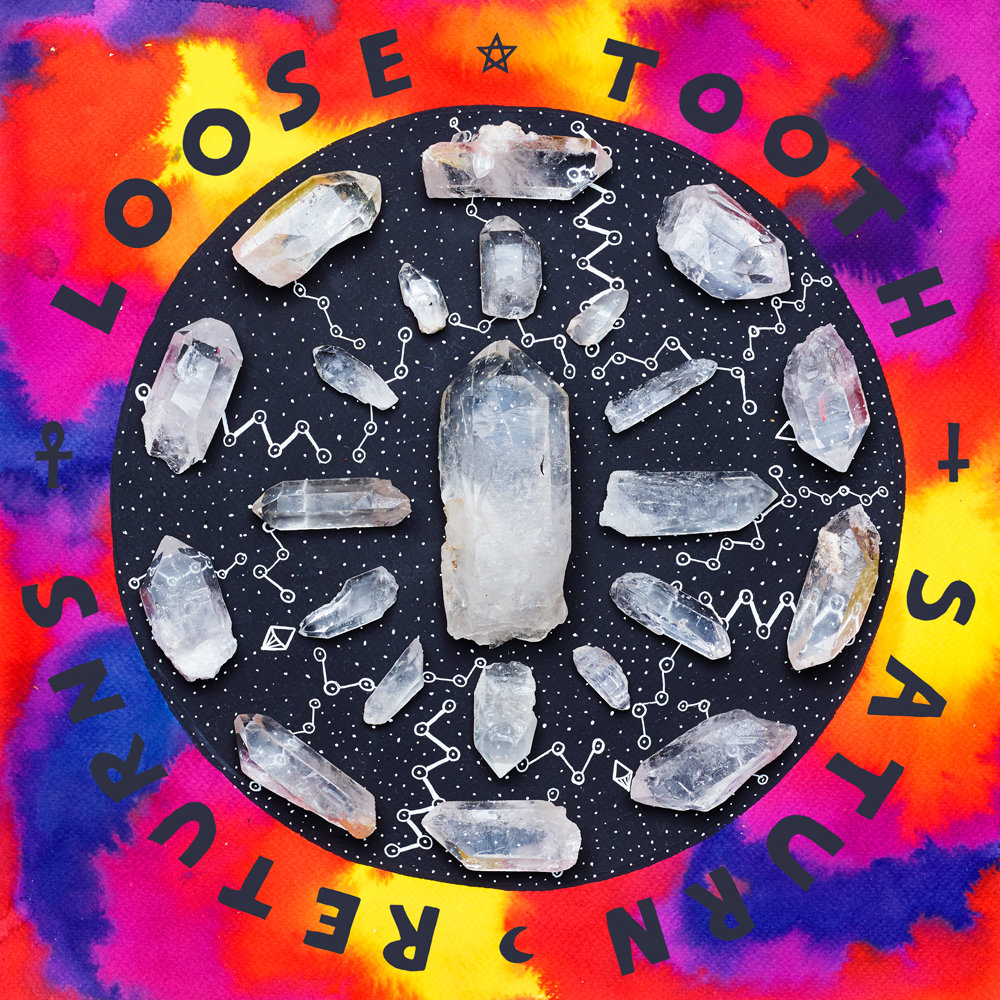 [share]