Writing by Aisling Grey // Photograph by Del Santana // When we feel frozen for what to do next, or how we can do something – anything; taking a big picture view can be useful.
Writing by Aisling Grey // Photograph by Del Santana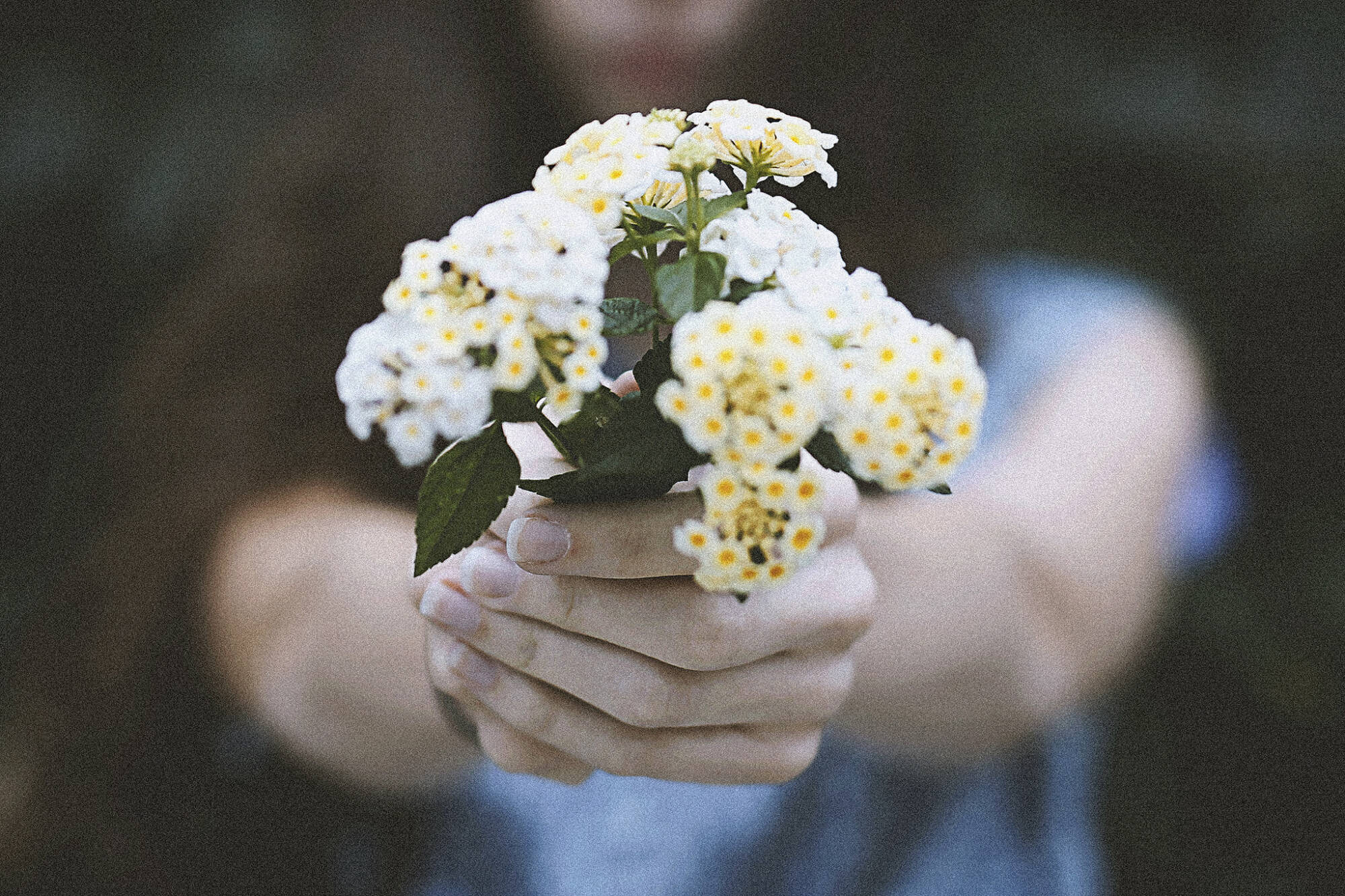 It's 2016 and the world feels like it might be ending. Not a day goes by now where there isn't a listicle published about why "2016 really might be the worst year ever", people complaining about how 2016 has been "so bad", or tentative jokey-but- not-really conversations about what 2017 might have in store for us.
Looking back on 2016 now that we're close to the end, it feels like it's been a nonstop barrage of bad news and disaster. This has been the year the media misled us all about the outcome of the US election; the year we found out whole parts of the Great Barrier Reef are irreparably damaged; the year we lost Bowie, Prince, Leonard Cohen, Alan Rickman, Sharon Jones, George Michael, Carrie Fisher and a wealth of other unique voices in music, film and art; and a year where once again the population of the world has felt forced to sit by as atrocities are conducted against populations across the world.
Most recently – the situation in Aleppo has been captivating the world and yet onlookers have by and large once again remained silent. Social media accuses us daily of being apathetic, not caring about anything beyond our white picket fence and many of us feel the same frustration and anger at our own selves. But more than that, many feel paralysed for what to do.
In the last few days, we've been presented with conflicting accounts of who is to blame for the siege on Aleppo; both arguments coming from seemingly reputable sources, which has further confused an already complicated situation, as we are left to grapple for what to do – who to support. In the face of so much awfulness in the world, it can be difficult to know where to start.
When we feel frozen for what to do next, or how we can do something – anything; taking a big picture view can be useful. Take a step back, take a breath and take a moment to remember what we have to fight for. We fight for the sake of our planet; for the sake of our population; for the sake of all life on Earth – these are the causes that ultimately move and motivate us and it is for these we should move forward. Coming towards the end of 2016 in the Christmas season, the time will never be better for us to make our voices heard, and support those in need.
Below, are three organisations and movements who desperately need support in Aleppo right now and on an ongoing basis. If you're stuck for what to do this holiday season, send a donation their way; or pass their name along to those around you.
These are only a small sample of the countless, selfless groups who work tirelessly across the world, and are deserving of support; but given the way it has dominated the headlines in the last few weeks and the immediate threat being faced by thousands of people – Aleppo seemed like the right place to start. All three of these organisations are concerned primarily with the Syrian people at risk, and do not take a political stance on the lives of the people they help.
1. Médecins Sans Frontières or Doctors without Borders is an international organisation which deploys doctors to war zones and other areas of crisis to tend to patients on a nonpartisan basis. MSF run three hospitals in the city of Aleppo and work closely with local medical teams in providing medical assistance and improving the availability of supplies and care to those in need. MSF staff are no longer able to get into the city of Aleppo itself, but their work continues to support over 150 different medical support facilities in the area.
Donations to MSF help them to continue their support of these facilities
2. The White Helmets are an organisation of Syrian civilians who rescue people from the rubble and wreckage of collapsed buildings. Grassroots organising such as this can be critical for the empowerment of people worldwide, providing hope to communities in distress and helping people help themselves which has been proven to be the most effective form of aid.
Donations to the White Helmets are used to provide medical care to the volunteers and those they rescue, as well as helping in the recovery of those injured, and support for the families of volunteers who are killed on rescue missions.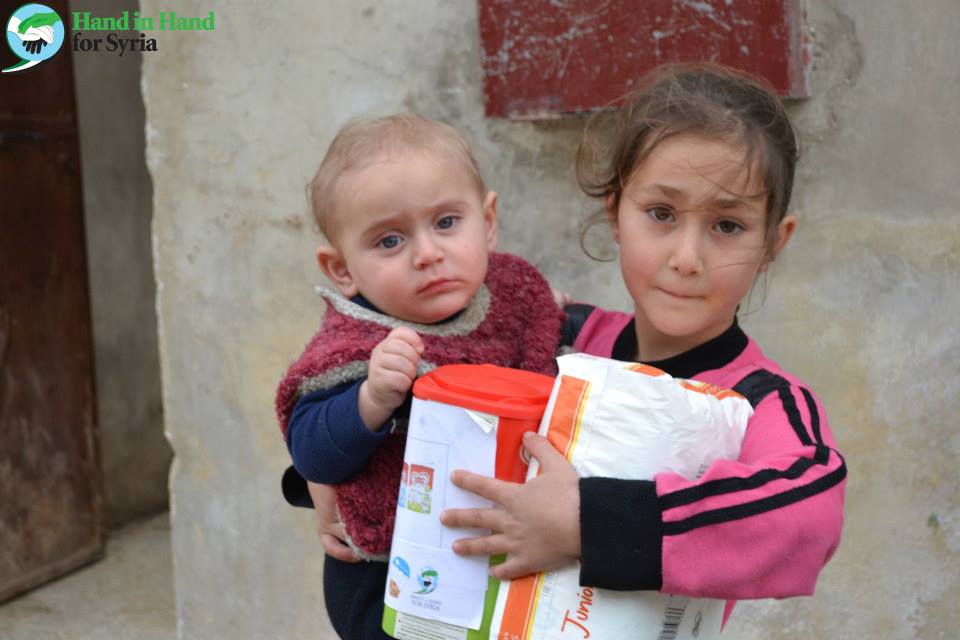 3. Hand in Hand for Syria has been working within Syria since 2011; using connections in Syrian communities to provide food, medical aid, and support to some of the most difficult to access parts of the country. They are currently running an emergency fundraiser which has not yet reached its goal which aims to provide even more services moving in to 2017.
If you're feeling frustrated by the feeling of not doing anything practical – the Asylum Seeker Resource Centre is a wonderful place to start closer to home. If you are based in Melbourne there are 2 ASRC bases which you can visit and – should you feel so inclined – volunteer; one in Footscray and one in Dandenong. The ASRC works tirelessly to facilitate and support people seeking asylum in Australia in every conceivable way – from creating a food bank, to providing internet access on desktop computers in the ASRC building, offering English lessons, and providing legal advice for those still applying or awaiting the outcome of their applications for Refugee status and residency in Australia. If you aren't based in Melbourne and want to support this incredible organisation – never fear! The ASRC accept online donations, regularly run drives for charity, and above all else always benefit from being talked about online. Don't underestimate the power of awareness raising coupled with action.
It is important not to become complacent after making a donation, and pat ourselves on the back for doing "everything we could". Above all else we have to keep talking. It can feel overwhelming, disheartening, frustrating and upsetting to contemplate the enormity of what is happening in our world, but hiding from the bad won't make it go away. So many of these issues will only continue to spiral if we bury our heads in the sand. Climate change will only get worse; political extremism will only intensify; human rights abuses will escalate if they are allowed to go unchecked. Through talking we not only gather a community of like-minded people with whom we can shelter when the storm gets too bad; but our collective voice is louder than we are as individuals. Change will come.
You don't have to consider yourself political, or even work within the political sphere to be a change-maker in our world – although there is nothing wrong with becoming a member of a political party if that's you preferred route! We are lucky to live in a time and a place where grassroots activism is rapidly growing, so if you don't see a cause that you care about being discussed – start the conversation! Keep talking, writing letters, donating, fundraising, digging for the truth, supporting, agitating and making your presence heard; and others will join you.