Review by Molly McKew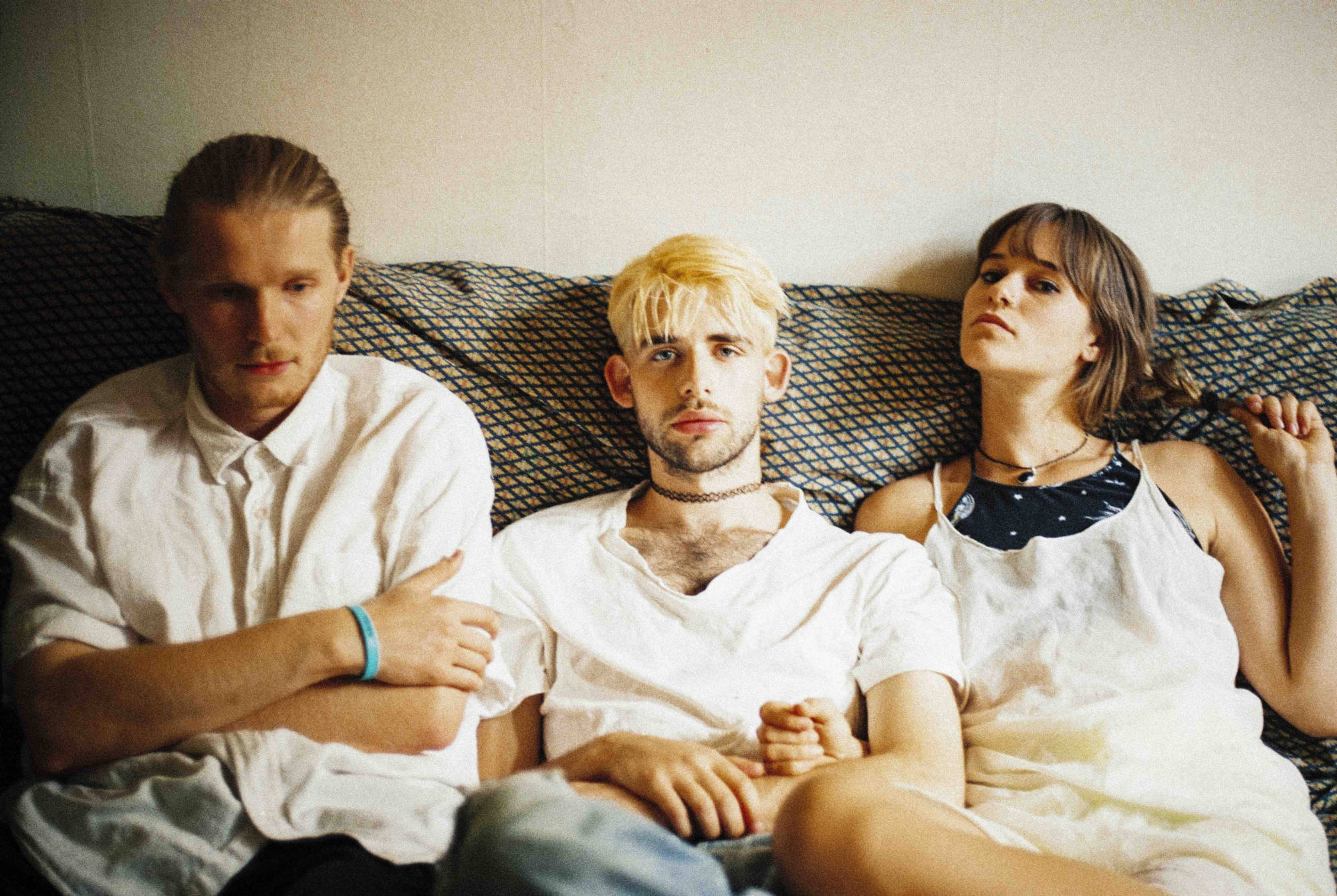 After a week of listening to Huntly on repeat, I couldn't wait to see the band perform at Fitzroy's Night Cat, a well-known establishment usually reserved for week time salsa classes and Latin bands on Fridays and Saturdays till the wee hours. "There are bongos in the dressing rooms," says lead singer Elspeth, after thanking the venue for holding back on the Latin for one night.
It is the launch of Melbourne-based record label Neat Lawn, and Huntly are headlining with the release of their new single "Please". A week or so before the show, the label announced that there would be a surprise secret show at the end of the night – later revealed as indie favorite Japanese Wallpaper (incidentally one of the founders of the record label). Supporting the dual headliners are Jack Grace, Stay at Home Son, and Frances Fox.
The crowd is pepped and ready to give the stage some love when the band arrive, and love and something close to euphoria is what they get. The almost hour long show is an absorbing experience of emotional highs and lows, convincing lyrical sentiments, and skilled jams.
The three band members (Andy McEwan, Charlie Teitelbaum and Elspeth Scrine) are more than watchable in stripped back black with spots of bling, and charm the crowd with vulnerable performances and personable crowd chat (Shannon Noll liking Charlie's Instagram post being a highlight). They describe themselves on Soundcloud as "3 BFFs", and you can tell each audience member wants in on the dynamic the trio have created.
Their tagline "doof you can cry to" was almost too real (but I managed to save it for the walk home). The band's momentum and melodic hooks induced a satisfying introspection, the lyrics touching on longing, connection, and transience – and with a touch of philosophical fodder – "it's not where you're headed where you came from". Elspeth's vocals were balanced perfectly with other melodic riches, and were intimate in a way not often found in electronic music, drawing on soul, jazz and pop styles. Bandmate Charlie added to the vocals with some understated harmonies and skillful use of a synth, voice distortion and loop pedals. Huntly never dwells on one feeling for too long, their musical chops creating a fullness and diversity within each song that never feels sparse, nor overworked.
The show was to launch their new single "Please", an upbeat track considering its subject matter of loss and longing. It brings to mind the energetic optimism in deciding to throw caution into the wind to be wildly open with your feelings. The fresh track showcases both Elspeth and Charlie's vocals in a unique blend of soulful vocals and electronic beats with an incredibly hooky chorus that could see this becoming my early summer anthem.
Elspeth tells the crowd that she never got through the first round of Australian Idol because "that's not how you sing jazz". Lucky for us, she moved on to create Huntly.
The following day the band posts on Facebook: "Last night we played the best gig of our whole band life and truth be told, we are on fire". This is all the reviewing you need.
Listen to "Please" on Souncloud