Review of Mostly Worried by Aisling Grey

Review by Aisling Grey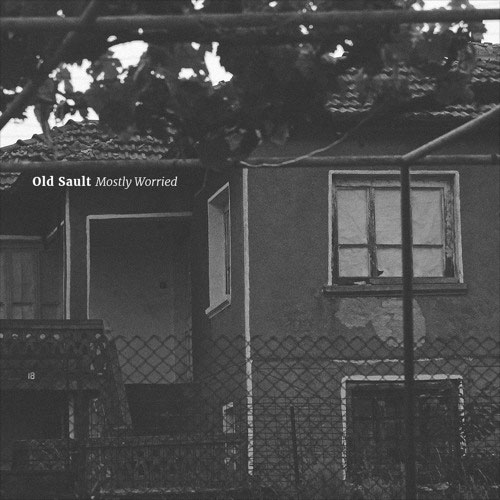 Anybody following the career of Gold Coast native Angie Farr – otherwise known as Old Sault – will know what I mean when I say this EP is a labour of love and a long time coming. In the 16 odd months since her debut single Ghost got airtime courtesy of Triple J Unearthed, Farr has been hard at work writing and recording and as of May 12, Old Sault's debut EP Mostly Worried has entered the world in all its dreamy, emotive glory.
Mostly Worried feels personal, an impressive debut recording that resonates far beyond the studio in which it was recorded. From the first listen, it grabs a hold of the listener and insists on quiet unrest and introspection as each haunting track casts a shadow. The instrumentation is sophisticated and perfectly complements the hazy, gentle vocals that draw the listener in.
The EP is a tidy 5 tracks, interspersed by the two previous releases amongst newer material. Two of the new tracks on this release – Hands and Pipeline confirm that Farr's sound is well formed and cohesive; soft vocals layered and building pensive, melancholic melodies, over the sounds of guitar that intensify throughout each moody track. The final song, Sleeping with Danger was released last month, and continues in this fashion, building with a dark intensity and ultimately fading out leaving the listener wishing for one more song. Comparisons can be made to countless indie artists who tend to the melancholy – Bon Iver , Elliott Smith, even Fractures – , but Farr is truly carving out something unique here; something I didn't realise I wanted until I heard it.
Mostly Worried is an ambitious and impressive first release from Old Sault; and rumour says it is to be followed with a debut live performance in the near future – but no announcements yet. This is definitely one to watch, don't be surprised if she's sold out in a town near you soon.
Listen to Mostly Worried on Triple J Unearthed, Soundcloud and Bandcamp; and follow Old Sault on Facebook, Twitter, and Instagram for updates