Review by Paige Mathis // British ambient, avant-pop duo Meadowlark's debut album Postcards holds all the hallmarks of an Important Musical Declaration.
Review by Paige Mathis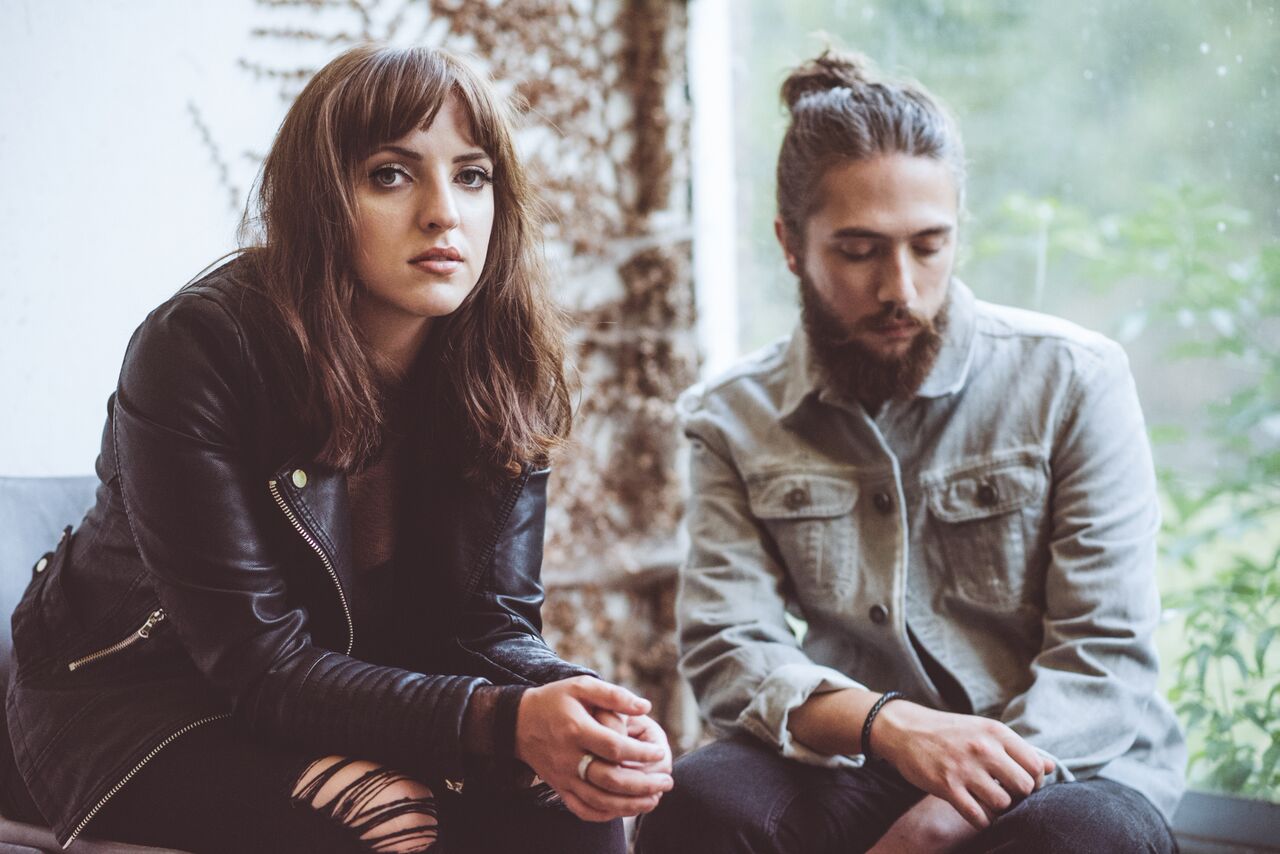 British ambient, avant-pop duo Meadowlark's debut album Postcards holds all the hallmarks of an Important Musical Declaration. Full of lovelorn intricacies and romantic misery channelled through earworm electronics and ethereal atmospherics, the synth-orientated, breathy pop release presents an amalgamation of old releases and new, and despite such a blend, the album in its entirety seems unprecedented, with each song intertwining seamlessly with one another. Curling up in a variety of cottages around the UK to write, Meadowlark's seemingly torturous months of post-heartbreak and wide-eyed observations comprise this album.
Opener Headlights shoulders lyrically a despondent reminiscence of love and loss atop minimalist synths and understated harmonies that rest underneath the instrumentation, all of which feel precisely composed but stray far from a polished result. Instead, they exude an organic and nonchalant nature, filled with exhilaration and sentimentality. Pink Heart, noted by Meadowlark as being heavily influenced by 'Amy', the documentary about Amy Winehouse, transfers into sudden and total fragility, with minimal piano notes hazed over by an echoing atmospheric touch. The lyrics fall into a staccato-like rhythm, mimicked by sharp synths, allowing each lyric and sound to cling on to both each other and the listeners. The music resides almost into an eventual plateau for the first chorus, with only lyrics and a subtle drum beat heard, painting the lyrics more purely, delicately and darker than before: 'Only when the night comes down, I'm gonna fall further than before'.
The already-released Fly provides a similar contextual background, with it being largely centred around drug abuse, as stated by the duo. The unhurriedness of the soft piano chord progressions combined with muted percussion and soaring vocals allows the chorus to flourish, as it's softly soaked in atmospheric grandeur. The title track Postcards shares a similar muted nature; it's stagnant, but in no way dull or lifeless, rather, it is so full of raw emotion and vulnerability that its simplicity exudes a sense of intimacy and easiness – 'I just want you to know, it's nice being loved'.
"Hindsight is such a wonderful thing", state the twosome, and through forty minutes of poignant introspection across an assortment of thoughtfully arranged songs exuding electro- pop sensibilities and folk-like narrative storytelling, listeners are taken into a tender landscape of reminiscence.
You can listen to Postcards here: