Writing by Molly McKew & Maja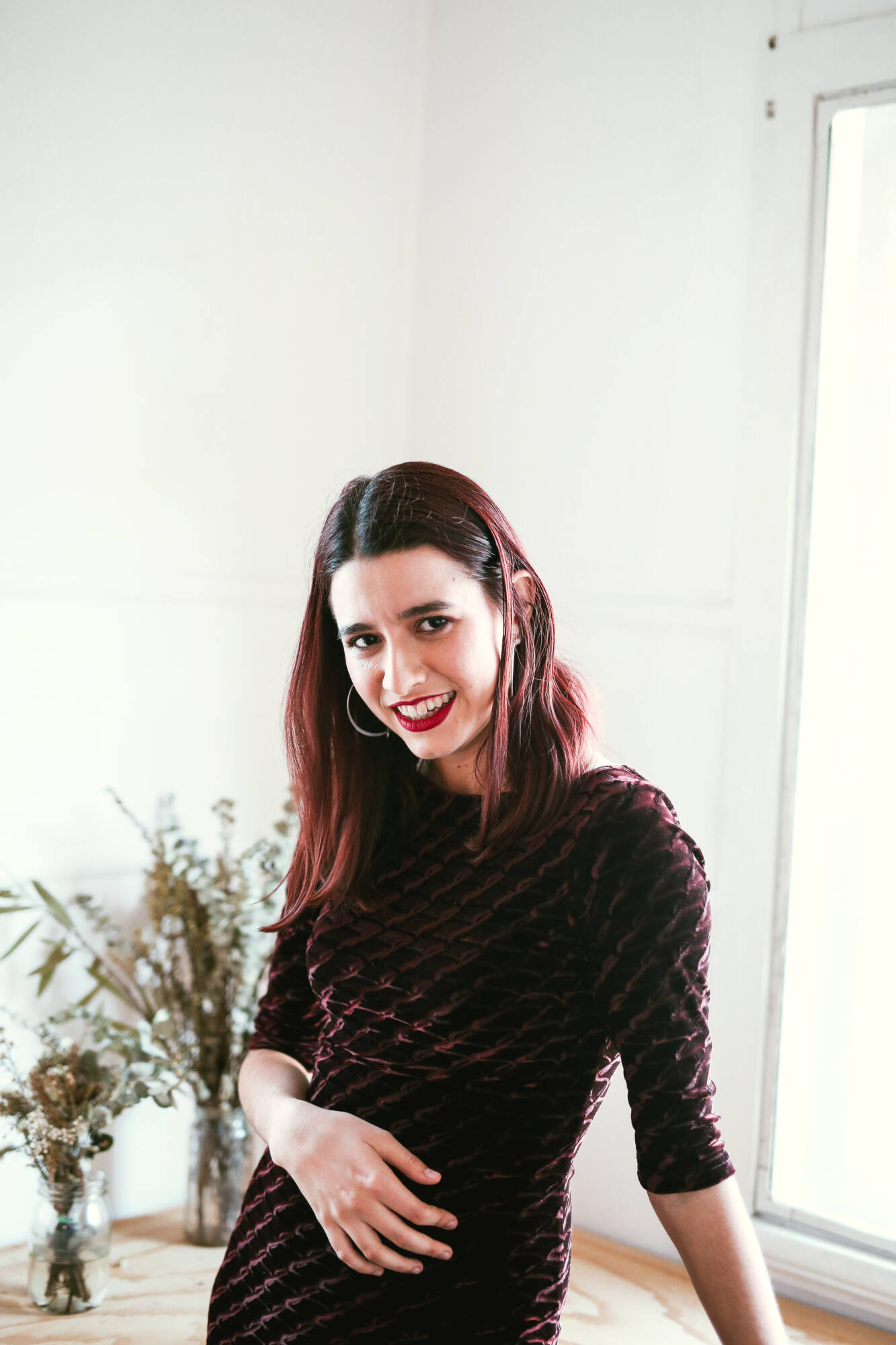 The very talented Maja has been doing the rounds of the Melbourne music scene since moving from Brisbane, and has become hot property in a matter of months – and it has been incredibly well deserved. After finishing her musical training at the University of Queensland, last year the singer released two singles, 'Hurting Now' and 'The Dreamer'. The first time I witnessed Maja's soulful voice and rootsy guitar her tunes had me seriously tearing up – so I was thrilled to talk to Maja about the albums that shaped her musicianship. You can watch her latest video, the groovin' "Wake up and find" here.
Whatever people say I am, that's what I'm not – Arctic Monkeys
This is the first record I remember loving as a teenager. I never really listened to lyrics until I started listening to Alex Turner's lyrics. I liked the grit early Arctic Monkeys had – it was just raw and honest and they didn't pretend to be anyone other than a bunch of lads from Sheffield. I think I love every song off that album and they really helped me through sad teenage times. I'd probably say  Mardy Bum was the standout. I like that it's the male perspective from the relationship, i.e. "When you say I don't care of course, I do, I clearly do."
https://www.youtube.com/watch?v=1FfxLLgnSx0
Rubber Soul – The Beatles
My very first boyfriend got me both into Arctic Monkeys and The Beatles. I think music was really the binding thing in our relationship. I kind of just became obsessed with the Beatles after that. When I was 17, I had their posters, coasters and cards. I had listened to 150 of their 237 songs. I love the feeling of this album. It's like a mix of old and new. It was right before Revolver and Sgt Peppers, so not as psychedelic but you could hear what it was going to become. The song that stood out the most to me here was I'm Looking Through You .   It's just about that feeling when people grow apart – "You don't look different but you have changed. I'm looking through you. You're not the same."
Nina Simone – Greatest Hits
When I was around 17 and 18, I was hanging out with some jazz musicians and started to listening to a lot of jazz. I practiced scatting and I listened to a LOT of Ella Fitzgerald and Nina Simone. While I was studying a Classical music degree, and also wanting to sing jazz, I realised I didn't fit into either categories and that what I really wanted to do was write my own songs. I wanted to pave my own path, and I didn't think I could do that just by covering old music. It wasn't until I was 20 that I decided to pursue composition and really fully commit to my songwriting. Nina really inspired me. I love how she just always gives 150 percent. Her sound isn't common, but it's full of pain and suffering and it's her. I really love her covers (just to spoil my previous spiel haha)! Her version of 'Here Comes the Sun' is magnificent and her Bob Dylan cover of Just Like a Woman is exceptional.
Fiona Apple – Extraordinary Machine
I started listening to Fiona Apple when I was in University. I can't recall how I exactly got into her, but once I did – I was hooked. I hadn't really heard anyone doing what she was doing the way she was doing it. I love her deep voice, and the arrangement on this album. It's a bit more positive to Tidal but she still had amazing lines like "I think he let me down when he didn't disappoint me." But the single Extraordinary Machine  is still the standout because despite all her negative experiences with men or people, she says: "Be kind to me or treat me mean, I'll make the most of it I'm an extraordinary machine."
Laura Marling – Once I was an Eagle
Laura Marling is everything. I love how this record just flows. The keys and transitions are really well planned out that it just feels like an art piece. I really struggle with this in my own music – I don't think anything is really connected haha. She just makes it seamless. The arrangement is perfect too – all the parts are exactly where they're meant to be. It's never overstepping what Laura has to say and I think that's what a good songwriter record should feel like; and definitely something I want to channel more of. My favourite song is probably I Was An Eagle . "I will not be a victim of romance, I will not be a victim of circumstance. Chance or circumstance or romance, or any man who could get his dirty little hands on me" is my favourite line in the entire album. "Master Hunter" and "You Know" are also great.
You can see Maja perform at the following dates in November:
Tramway Hotel, Fitzroy, VIC (supporting "The Charlies") – 16th November
Yarra Hotel, Collingwood, VIC (supporting "The Fainters") 17th November
And you can keep up to date on her Facebook page: https://www.facebook.com/majaofficialmusic/
[share]