Writing by Luize Scott // Illustration by Arielle Jennings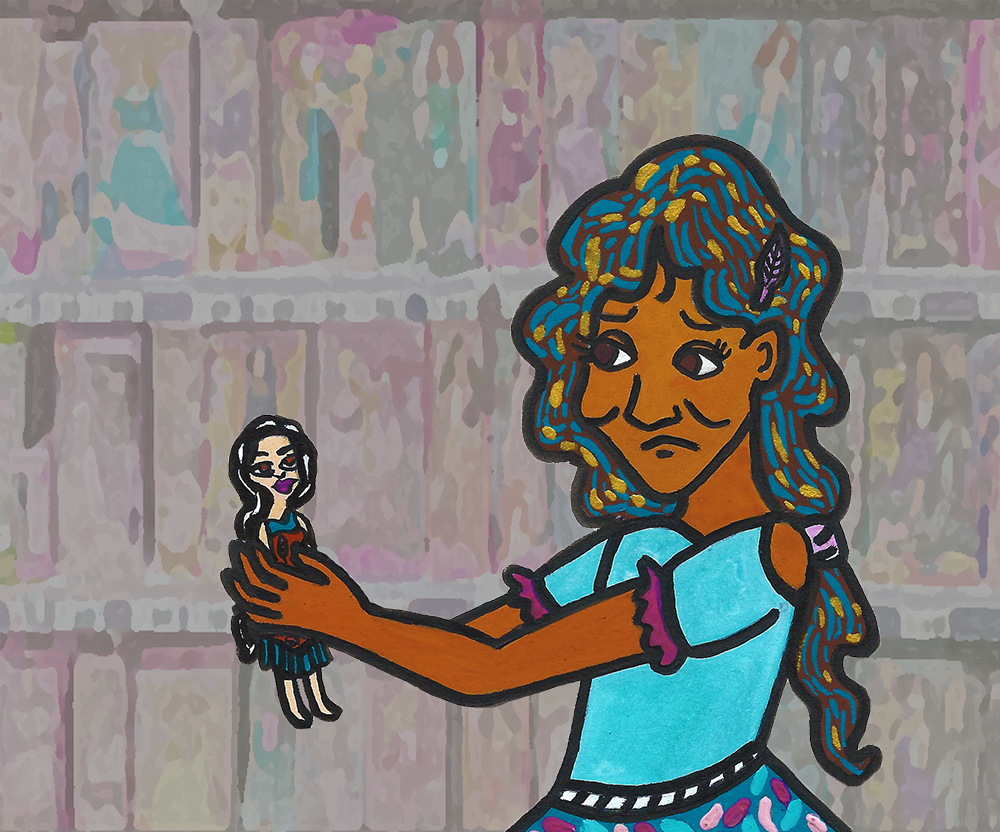 Let me introduce you to Target's white Pocahontas. For all your Caucasian needs. Who gave the go ahead for this doll? Seriously?!
When did whitewashing become a consumable trend in dolls again? I thought we were past this. I still have my original doll with her gorgeous dark caramel skin and that was from the 90's. Why is whitewashing happening in 2018?
Talk about confusing for children! 'Why is Pocahontas white mummy?' That's a mouthful to explain to a little one, especially when you are teaching them to accept and respect diversity. They don't need to be surrounded by dolls that all look the same. This creates confusion and gives them unrealistic and superficial aspirations and damages the self esteem of girls who have features that aren't Caucasian.
After my initial anger in seeing this doll, I had a google on this topic. The first thing that pops up is a piece written by the amazing Melissa Giraud — co-founder of Embrace Race on Medium. It made my heart sink into my stomach. Her beautiful little girl is walking through target and says, 'I guess they only like white people' while searching for a doll that looks like her. Melissa then goes on to say 'Together we've asked many questions. Why are the dolls we see mostly white? Why are they all girls? Why are the brown dolls usually light-brown and straight-haired? Why is it so rare to see an Asian doll? And why are all the super fun specialty dolls my girls want most — the mermaids, fairies, the rock stars — always white?'
I can't emphases how much this shouldn't be happening in 2018 (it shouldn't have ever been happening but the fact that we're still fighting this is ridiculous. And with toys of all things). We are trying to build girls up not tear them down. I guess I feel so strongly about this because I know a little bit about what it feels like to not be represented in a doll too. I was so happy when Merida came out as a tomboy with huge frizzy uncontrollable ginger hair, and not a scrap of makeup on her neon skin. But still, there are a myriad of white dolls already, to white wash a known brown character is inexcusable and beyond offensive. I can't comprehend how it must feel to be a person of colour combating the overabundance of whiteness in media, film and TV, books and pretty much every aspect of life. Representation matters and to whitewash a native American character is completely wrong, unjustifiable and unrealistic. We live in a multicultural world and we should celebrate and teach diversity.
[share]