Interview of Tess Hannah by Sandy Hsu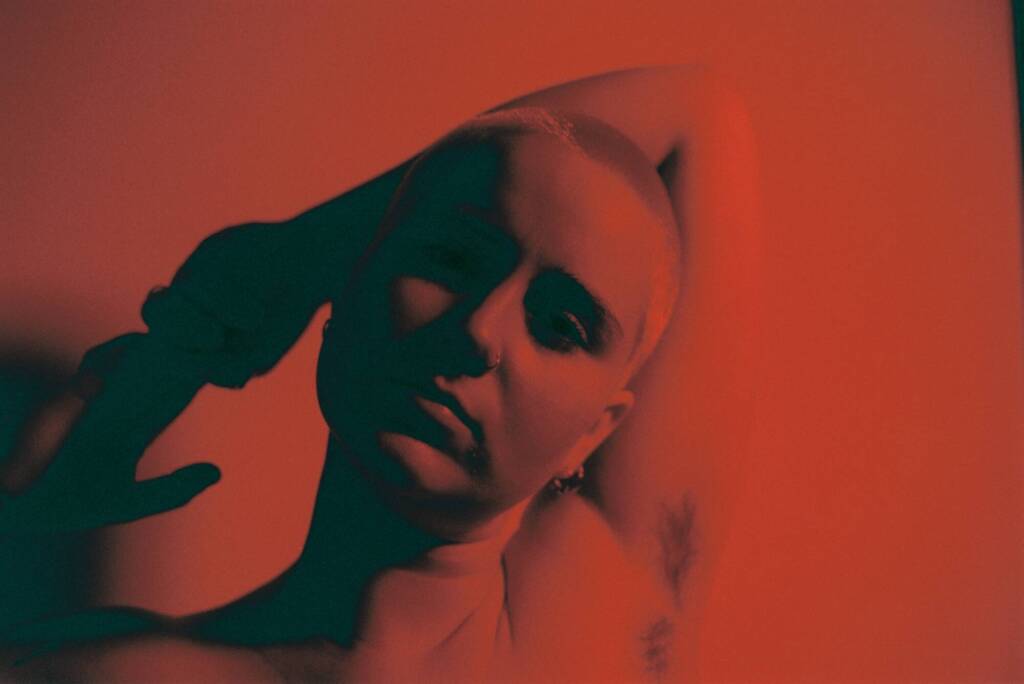 Hi Tess! How have you been lately?
I've been pretty well, plodding along like the rest of us in Melbourne and hanging out for a pint with friends! I like to keep as busy as possible, but generally my lockdown has consisted of long walks, takeaway soy lattes, my day job at the fancy grocery store, being silly with my housemates and working on music.
It's always so exciting to be releasing new music, congratulations. How do you feel about Closer coming out?
It's a strange feeling releasing music, it's both thrilling and cathartic and also a bit like… oh ok… my baby is birthed for everyone to hear now… time for another baby!!
I guess I've sat on this song for a while now, I originally wrote 'Closer' for a Melbourne Fringe show called 'Pink Matter' that I was a part of at the end of 2019. The song has since transformed quite a bit from its original form of a humble guitar and vocal performance. I collaborated with Seb (Blyolk/ Bastian Hues) earlier this year with the intention to keep the song's intimacy, beauty and simplicity but to also amp up the sexiness and grittiness. And I'm really happy with the result!
Can you tell us about the music video for 'Closer'? Where did the idea to shoot it in a bedroom come from?
I came up with the music video concept while listening to the mix one day. I was imagining a funny scenario where an incel-dude ogles at a pretty woman on his laptop screen. Both characters share a love for the internet, one a social media influencer, the other a gamer who spends a lot of time surfing porn sites, but they're also far from similar. And I thought it would be funny if I played both characters. So during a 14-day quarantine period with my housemates (where the house was the limit), I set up my bedroom as a stereotypical guys' room and girls' room to show the character's contrary lifestyle. I then whipped out a Go-Pro, chucked a wig on and had a heap of fun being ridiculous on camera! The song 'Closer' is about queer sensuality and intimacy, but I kind of wanted to make a bit of a lol out of the clip and by making these characters heteronormative, it was funny to me.
I guess if you want to do a film analysis, the music video is a humorous representation of the male gaze, but also great if it's just viewed as a silly drag clip!
Your music has a really moody, grungy and woozy vibe. I think it sounds really cool in contrast with your voice which is rather sweet. How you would describe your sound?
In short I call my music moody rock but…
I grew up listening to and playing a lot of folk and alternative type of music and seemed to be drawn to sad, dark music. I began writing sad acoustic girl songs as a teen around the same time I was listening to artists like Daughter, The XX and Alt-J (peak 2010's!!). My music naturally became grungier when I started writing about heavy personal topics like surviving sexual assault, queer heartbreak and the weight of depression. I wrote a lot of music to help process my sexual assault trauma, the music came from a place of anger and darkness so subsequently a bolder "fuck you" kind of sound evolved. At this time, I started playing with some mates from Uni and this is where my first release 'Karma's a Bitch' came from, a "fuck you" to my perpetrator and a reclamation of my power. This record and era of music still has a moody, grungy feel, but songs like 'Closer' show my alternative/indie/folk roots merged with my love to scream on stage and feel bold and empowered. And although this era of music still has elements of darkness, I have also had fun expressing my silly side, embracing my queerness and owning my sensuality. I also looove playing with dynamics in music, so I tend to have moments of softness and sweetness and then moments of ruckus and grittiness.
What are you influenced and inspired by when it comes to making music?
I listen to such diverse music, and I like to think it all influences me in some way. I often obsessively listen to an artist or a genre of music for a stint of time until I find something new to latch onto. I feel like this forms how I create music at that point in time. I'd say the main styles of music that have influenced me lately and helped form my record have been: Alternative Folk/Rock like Phoebe Bridgers and Angel Olsen, Post-Punk-Rock like Shame and Viagra Boys, quirky Indie Rock like Sorry and Experimental Pop like Arca, Yaeji and Ashnikko. My personal experiences and life circumstances at the time also shape my writing and how a song is developed in production.
How did you get started in making music?
I went to Catholic schools, so I grew up singing Jesus songs and was very much a choir girl who loved to sing and perform in the annual school talent show. I remember writing random songs as a little kid and singing them to myself while lying on the trampoline, I got more into it when I picked up a guitar at around 13 though. I wrote acoustic sad girl songs as a young teen then when I studied music at Uni I began to take song writing and pursuing music more seriously. At this time, I wrote music about heavier topics and started playing with some mates from Uni, so my music's sound naturally progressed into a more moody-rock sort of thing.
Describe what you believe would be the ideal time and situation for listeners to hear 'Closer'.
I think the ideal listening experience would be late at night when you're comfy in bed or the person lying next to you is asleep, and then you chuck some headphones on and close your eyes. But I'm open to more inventive scenarios hehe
Where can the people find you?
On Spotify, Apple Music and all the other streaming services (Artist name: Tess Hannah)
Instagram: @tesshannah_
Facebook: Tess Hannah
Youtube: Tess Hannah
And I'm just starting on the Tik Tok thing @tesshannah_
Thank-you so much for your time Tess!