Writing by Simone Ziada // Photos courtesy of Warner Bros Pictures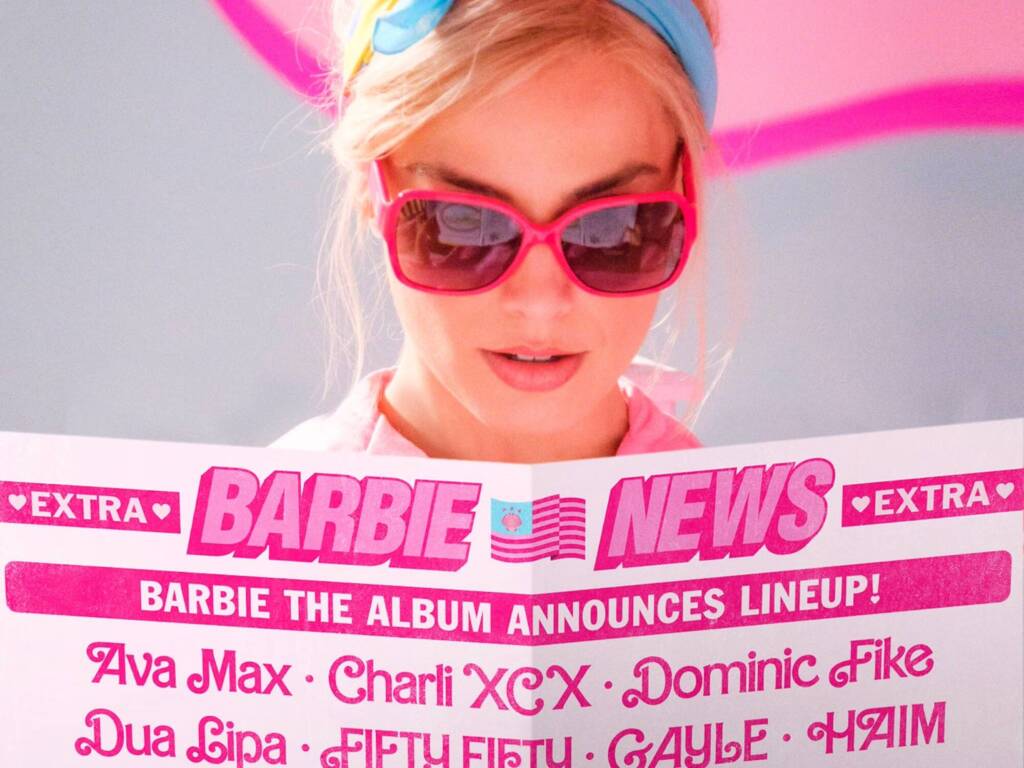 There's something to be said about a movie soundtrack that lives up to the same hype as the movie itself – but that's exactly what could be said for Greta Gerwig's Barbie. It's a movie that's kept us on our toes with anticipation and excitement; the soundtrack lineup announcement elevating it even further.
Now, I don't know what the entire Barbie movie team are making, but I think it goes without saying that they really should get a raise. Whatever they're doing, it's working – from the marketing to the press tour, cast styling to the soundtrack, the hype surrounding this movie has brought young and old together, with equal parts nostalgia and presentism.
The Barbie package-deal has already given me the warm-fuzzies, and I haven't even seen the movie yet.
You can't help but smile and jig to the groove of Lizzo as the queen starts the Barbie movie soundtrack off strong with the aptly titled Pink. Embodiment of self love, Lizzo's 70s/80s inspired track (why do I expect Lionel Richie to start duetting with her at any moment?) Is the perfect opener to this lineup. Catchy, melodic, dance-worthy, it has everything that you would expect. Obsessed.
Dua Lipa backs it up with Dance the Night – two of my ultimate girl crushes with back-to-back Barbie bangers – what more is there to ask for? Another disco delight, Dua only keeps the good vibes rolling. It's also this early on that I can envision dance sequences in the movie, despite not having seen it yet.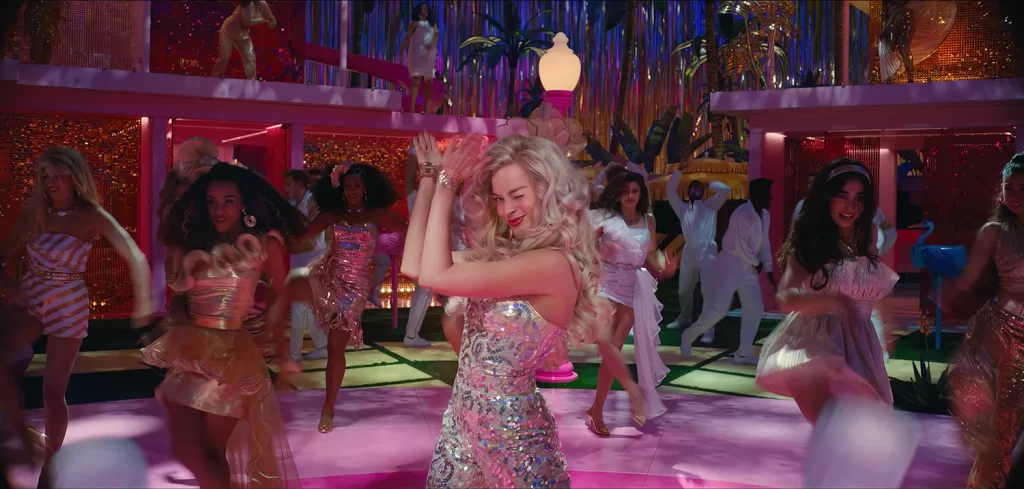 Nikki Minaj & Ice Spice, Charli XCX and Karol G keep the good times and party vibes going, and Sam Smith seals the deal with their masterpiece Man I Am. It's bass heavy, cheeky and serves ultimate club vibes.
Tame Impala take us on an upbeat psychedelic journey on Journey to the Real World, Ryan Gosling gives us nothing but raw unadulterated Ken emotion in I'm Just Ken, Dominic Fike adds light-hearted charm with Hey Blondie, and HAIM hand delivers Barbie-meets-festival vibes in Home as Billie Eilish takes our upbeat feelings down a peg with What Was I Made For?
But that's not all.
From The Kid LAROI to Khalid, Pink Pantherss to GAYLE, and closing out with Ava Max and Fifty Fifty, the Barbie movie soundtrack is everything you'd hope it would be. Lighthearted and playful, emotive whilst also not taking itself to seriously. It's just…fun.
And if the soundtrack is anything to go by, I definitely think that I'm in for a treat with the movie.
Congratulations Greta Gerwig and team Barbie, the hype is real.