Interview of Sophie Klein of Little Wise by Jaz Yates

Interview of Sophie Klein from Little Wise by Jaz Yates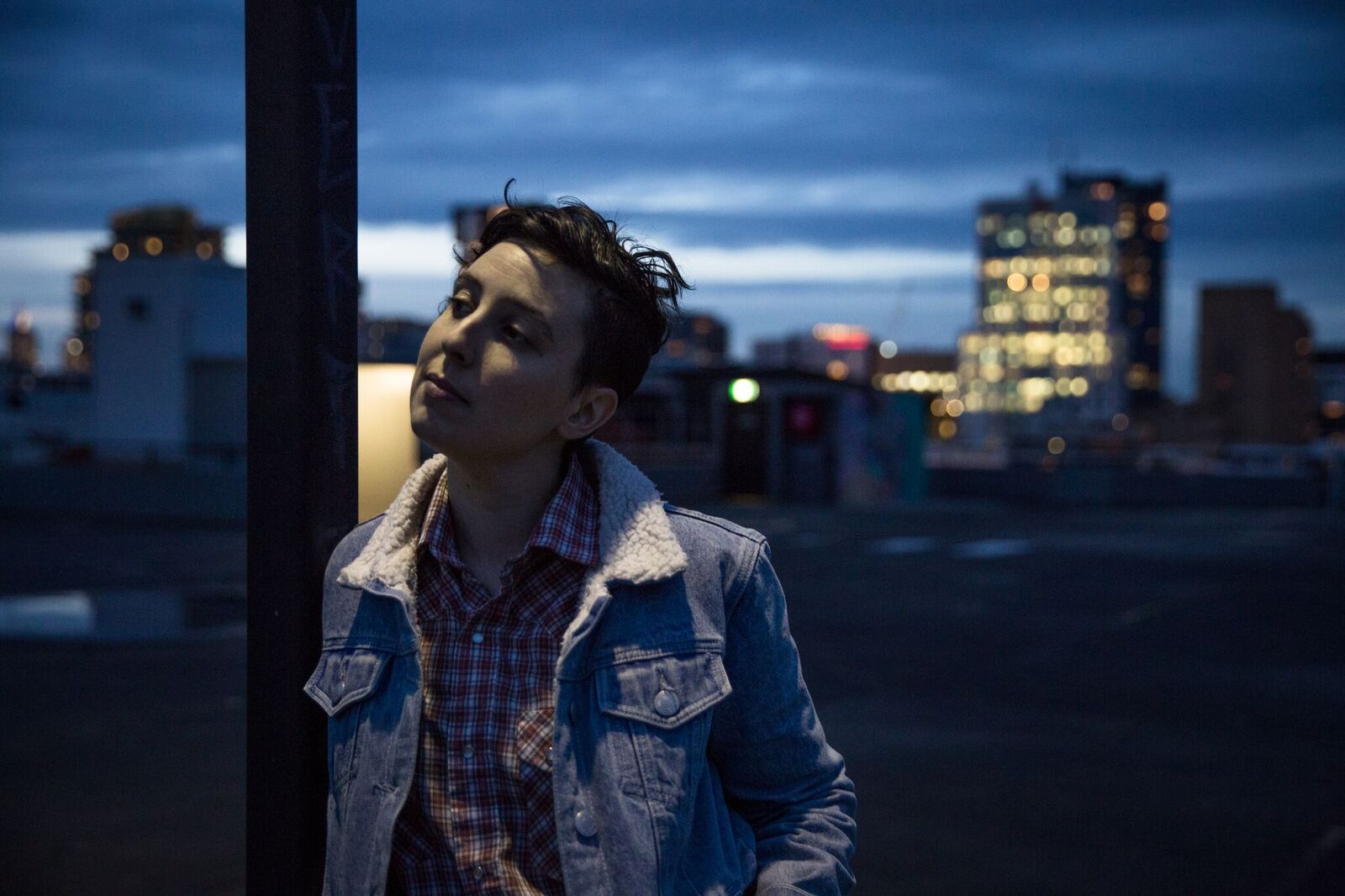 Sophie Klein of Little Wise took some time from her busy tour schedule to discuss the latest single from her debut album 'Silver Birch', which was released on November 11.
Hi Sophie, how has your day been so far?
Hi there! It's been great. I've been enjoying some lush Sydney weather
Your sound is uniquely Australian; can you explain what your music and songwriting style mean to you?
I guess it sounds Australian because I am Australian, you can perhaps hear it in my accent too, as well as the local references. I guess my songwriting to date has been mainly personal, so for me it's just a way of making sense of my world.
Your new single, 'Don't Hurry Back', was inspired by a "depressed rural town", what made you want to tell that story?
The chorus lyrics were inspired by a totally unrelated line in an email from a friend. He was telling me 'don't hurry back' to Australia anytime soon, because Tony Abbott was doing a spectacular job of messing up a lot of things! But then I had also been thinking about what it would be like to live in a town without many prospects, so I wrote the song from the perspective of an older man writing to his ex lover, telling her 'Don't Hurry Back'.
The music video for the single, directed by Agostino Soldati, celebrates the rural Australian landscape, tell us about the experience of shooting it?
Shooting the music video was such a fun, easy and free-flowing experience. We had a basic shot-list and a vague idea of how the day was going to pan out. But most of it ended up being just looking around for good scenery and directing things together on the fly. We worked with an actor Sophie Muckhart, who was incredibly professional and just channeled the vibe of the song so beautifully. She also starred in my 'Under Water' music video and there is a continuing narrative between the stories.
Congratulations on the release of your debut album, 'Silver Birch'; can you give us some background on it?
Thanks! It is a deeply personal album. The production team MEJU (Megan Bernard and Kalju Tonuma) and I began the recording process in my childhood home, just weeks before it was being passed into the hands of the new owners. This really set the tone for the record and we began to understand that it was about grief, life cycles and losing my mum to cancer in 2013. It is called Silver Birch after the title of one of the songs. Silver Birch is a continuing narrative thread throughout the album and symbolizes life cycles in the way that the leaves change throughout the seasons. You can even hear the birds chirping in the Silver Birch trees in the front garden on some of the songs on the album.
We heard that you actually funded 'Silver Birch' through crowdfunding and MATCH funding from Creative Partnerships Australia, how did this all come about?
The MATCH funding program supports artists to develop their own private sector funds and develop grassroots audiences. I was honoured to be selected as part of their funding pool. In March 2016 I raised over $8000 via the Pozible crowd funding platform. I basically asked my fans to preorder the album and other special goodies like house concerts and personalized cover versions, in order to help me to raise the capital to make the album a reality. Creative Partnerships Australia chipped in to match my Crowdfunded amount dollar for dollar, which really helped me to give this album the treatment it deserved.
Your tour is underway; which towns are you particularly looking forward to playing?
I just played a wonderful house concert in Nambucca Heads near Coffs Harbour. I'd love to do a whole tour of house concerts one day. I'm very excited to get to Tasmania as well as playing the wonderful Wheatsheaf Hotel in Adelaide, plus a spot at Commonground Festival near Seymour, VIC. I'm also excited to play to my home crowd in Melbourne.
Melbourne folk-blues artist Rosie Burgess will be joining you for some of your shows, what do you like most about sharing the stage with her?
Rosie is a good friend and sings with so much heart and soul. She also brings a great energy to the stage and connects so well with the audiences so it's great to play alongside her.
Finally, can you share your most memorable music experience to date?
Ani Difranco at the Palais Theatre in Melbourne in about 2005 was one of the most formative music experiences. I think she's such an interesting artist who people sometimes like to pigeon-hole. But she is so diverse and as a lyricist has really inspired me.
 Do you have any advice for our readers looking to forge a career in music?
Don't be afraid to be the best version of yourself.
Watch the video for 'Don't Hurry Back' on YouTube.
UPCOMING TOUR DATES:
FRI 9 DEC | BASEMENT DISCS, MELBOURNE VIC | 12.45PM
SAT 10 DEC | BROOKFIELD SHED, MARGATE TAS | 8PM *
Full Band Show | Tickets
SUN 11 DEC | MARAKOOPA CAFÉ, MAYBERRY TAS | 2PM*
Full Band Show | Tickets
Check out Little Wise on Facebook, Twitter @LittleWiseMusic Instagram @littlewise