Writing by Romi Endelmanis // Photograph by Joana Meneses
Writing by Romi Endelmanis // Photograph by Joana Meneses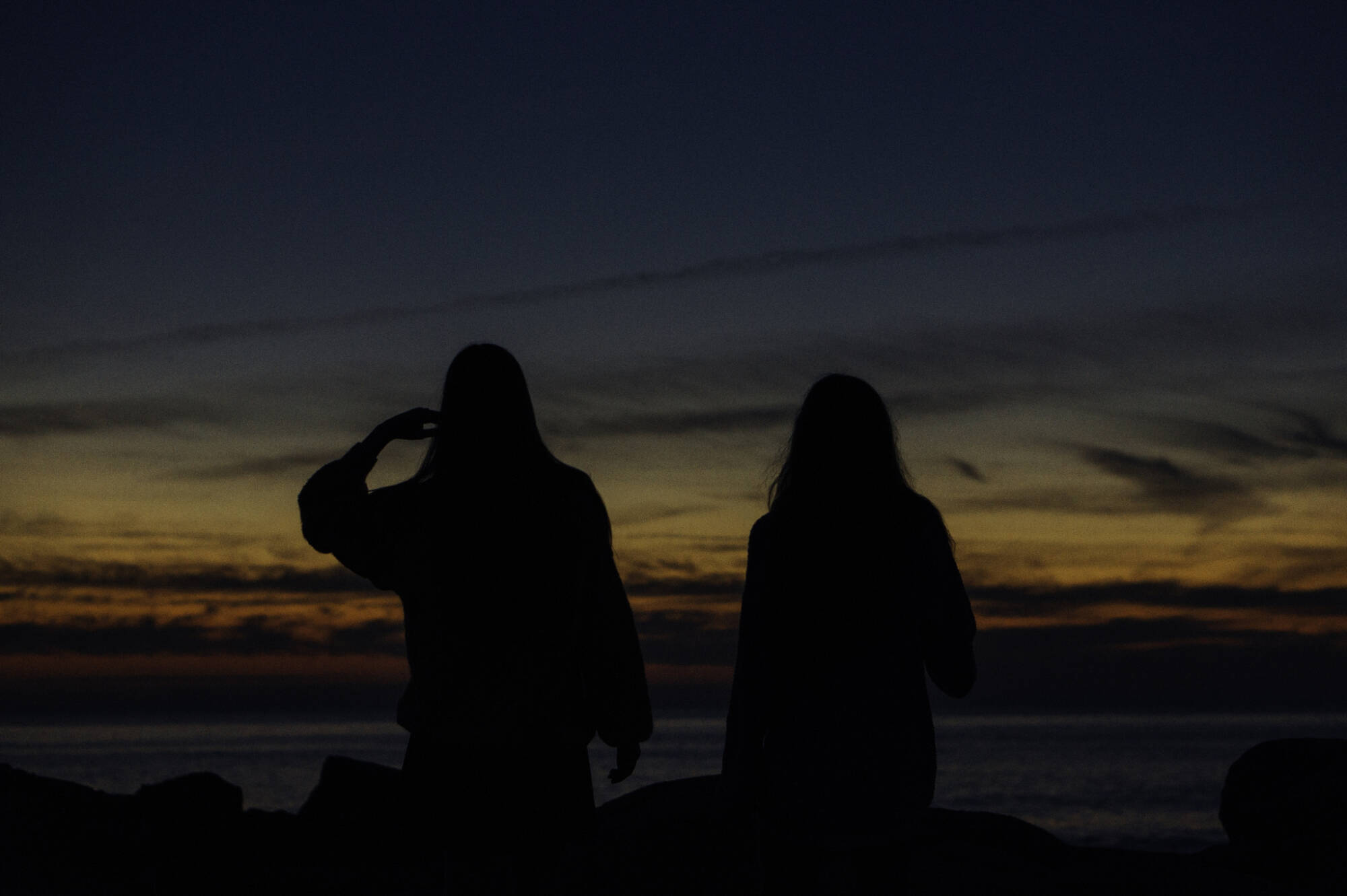 A list:
1. You tell me that you love me and I can't afford to hear it.
2. You want to help me more than you want to love me.
3. I am a storm. My heart is a typhoon and it will wreck you. My mouth is a weapon and it will
bruise you. My hands won't be able to let you go, and my head won't let me hold on.
4. I don't know myself well enough to know you, and that matters. Of course it does.
5. I am afraid. I'm not ready. I need you so much it can only pull us apart, and I don't think I'm
strong enough to watch that happen.
//
Another list:
5. I think she's afraid, but I ask and she only laughs, says of course she is, what isn't there to be
afraid of? and I think: me.
4. I want to learn who we are, together. I want us to be the start, and everything else to go from
there, because when I'm with her I don't about anything but her. Nothing else seems important.
3. I've never loved before. I've tried to, wanted to, but I don't think anyone else could make me
feel like this. Can't she see? I love every part of her. Her head. Her hands. Her mouth. Her heart.
2. I know what she thinks, but it's not true. I love her, and I want her to be able to love herself, too,
and I think I might be able to help her learn how.
1. I love her. That is everything.
//
'I love you.' Eyes wide, desperate.
'People use those words all the time, but they don't know-'
'Don't say that. I know how I feel.'
A smile, soft and sad. 'Fine. You don't know me, though, and how can you love someone you don't
really know?' She's afraid. Afraid of what the other girl will say and of what she herself feels;
afraid of what she wants and can't have. She won't say it, not now, but she loves this girl, too. It's
terrifying.
'I feel it.' The other girl holds out her hand, eyes begging and maybe knowing how it will end. But
still she holds out her hand. 'Don't you?'
And now they are both afraid. Afraid of what they will say and what they will hear. Afraid of the
way this will end.
A silence too long stretches out, and then, 'Maybe. But I don't know how to love myself.' She is
asking herself a question, this time, a question of How can I love you if I don't love myself yet? and
she doesn't know where to find the answer.
'I'll teach you – take care of you.'
'You can't teach me.' She shakes her head, knowing that's not what I need.
'But I-'
'I know.' A swallow, thick and painful, fills the still air. 'But I don't want to be like this, always
afraid. We both deserve more than that.'
They know it, even as it hurts them.