Interview of Clair Wainwright by Freya Bennett // Still open to featuring worldwide talent I have recently stepped back to focus on sharing Australian based creatives; aiming to support and recognise their contribution in the areas of art, music, fashion, business and design (plus a heck of a lot more – no limitations).
Interview of Clair Wainwright by Freya Bennett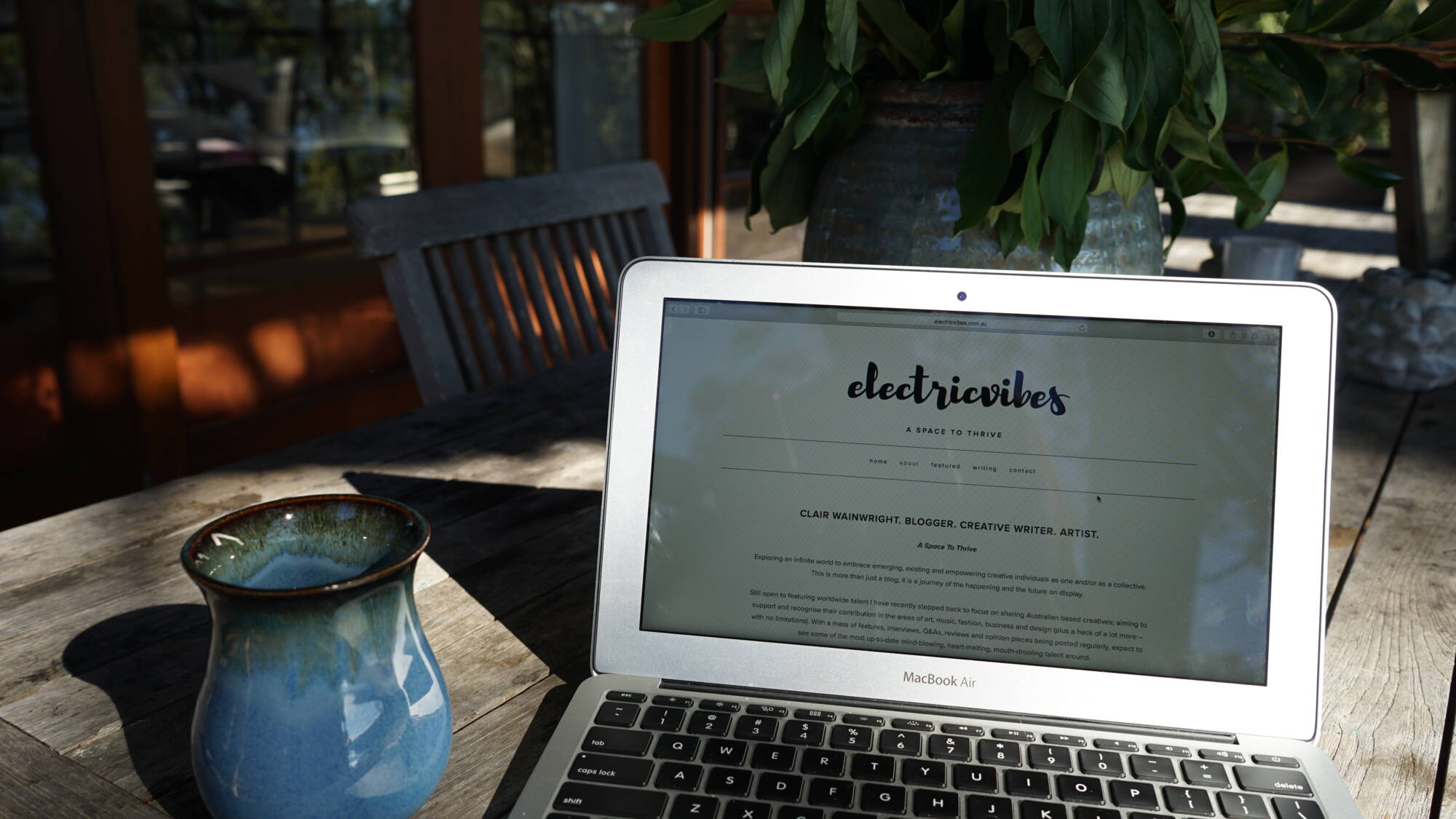 Hey Clair, how are you?
Hey, I'm really good thank you. Just taking life as it comes and with a belly full of curry whilst re-watching skins I'm quite content.
Tell us a little bit about yourself:  
I am currently working at Bassike in the production team, a writer for LunchBox TV interviewing/reviewing Australian musicians, a freelancer for my own blog Electricvibes and during my spare time I'm usually either amongst nature, annoying my boyfriend, eating food that I can't afford or patting dogs.
Now tell us a bit about Electric Vibes Blog:
Electricvibes exist across three platforms: a website, Instagram (@spacetothrive) and Facebook (@spacetothrive1). Still open to featuring worldwide talent I have recently stepped back to focus on sharing Australian based creatives; aiming to support and recognise their contribution in the areas of art, music, fashion, business and design (plus a heck of a lot more – no limitations). With a mass of features, interviews, Q&A's, reviews and opinion pieces being posted regularly, expect to see some of the most up-to-date mind-blowing, heart-melting, mouth-drooling talent around. You can click here to read more about EVB .
How did you start EVB?
EVB came into the world as soon as I left high school and hit university undergoing a Fine Arts course – years passed and things constantly changed leading me to travelling overseas and coming back to taking on a whole new course at a Fashion Business College. During my time there I had to kick start an online blog and with continuous support and opportunities. Electricvibes (dubbed after my personal Insta page) evolved from being solely an art blog for my own work to a place to share my love for other artists across numerous mediums.
What do you love about the internet in terms of blogs/online communities?
I have such a love hate relationship with the internet but blogs/online communities are definitely a love. Depending on what purpose they serve they can provide a place for people to go to for: networking, support, content, knowledge, work, inspiration and motivation. Letting people across the world connect in an instant be it to collaborate with or just view in appreciation, I love the ease of stumbling across unknown talent. Plus, networking is key so this side of the internet being such a happening time in our generation should be used to your advantage – get scrolling.
What are your goals for EVB?
I have that many ideas, plans and goals for my baby that sometimes my mind takes me on extended time outs… But in the near future I hope to build a bigger community base and following; I want this to be a friendly, fun and funky space for all people to come to for enjoyment, for inspiration, for support and for collaborations. If you're like me, you'll be scrolling Instagram and wonder how the hell you ended up on a page dedicated to pygmy hedgehogs so this is why I want to implement an area on my site where talent can go to to connect with other talent for collaborating –  e.g. If you're doing a shoot and need to find a H&MUA, stylist or model. I also want to try and get some lovely humans on board to help a sister out with content – taking over perhaps social media, writing articles on various topics, contributing and/or submitting their own work. Did I mention I have heaps of ideas? Tackling the ups and downs of life myself and with so many people close to home that are going through personal issues I want to create a help-line page on my site. I'd also love to put on events too, where talent I've worked with (or new) can gather to display their work.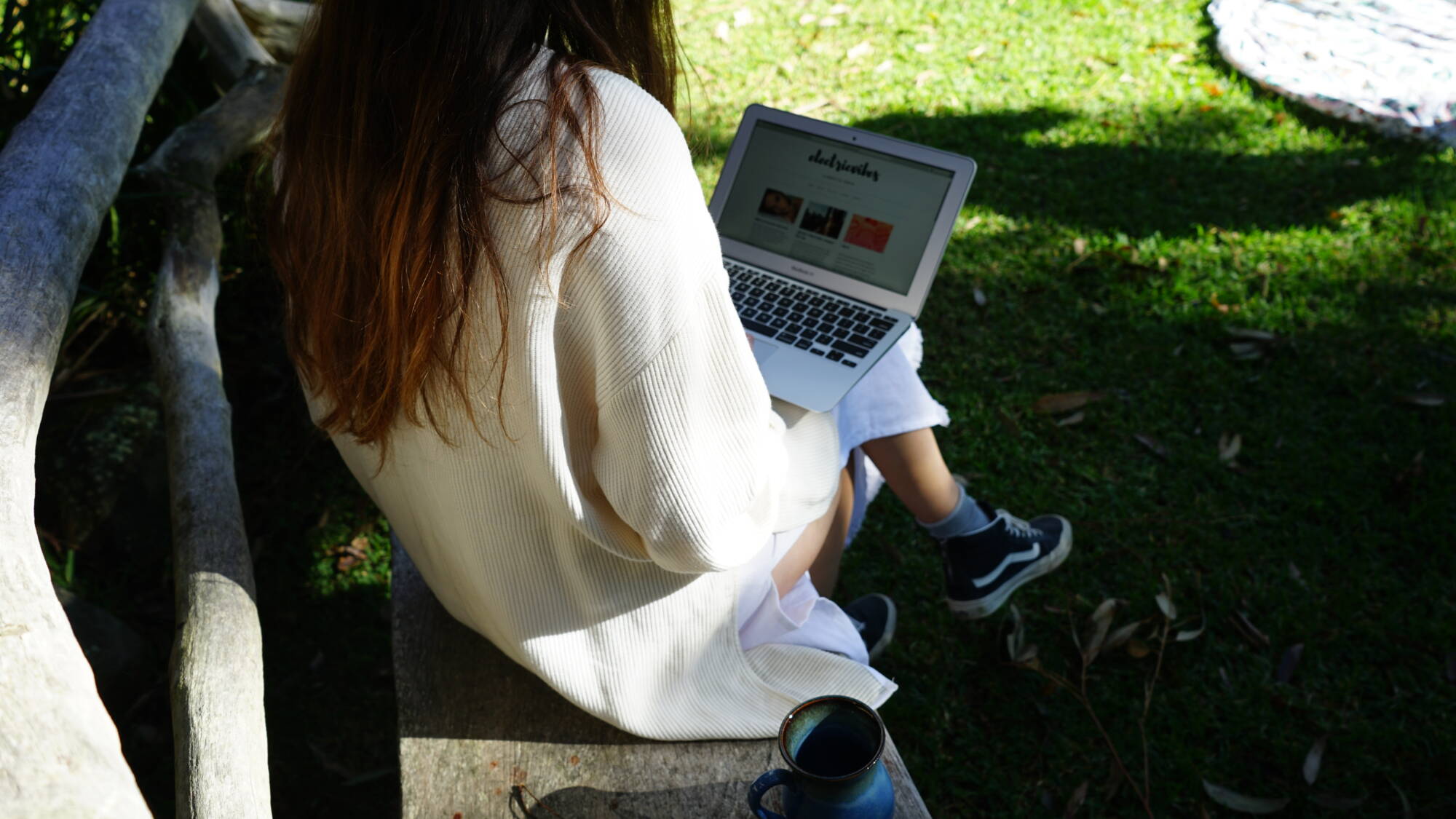 What advice do you have for your girls wanting to start something online?
The most important piece of advice for me was probably to just go for it, don't let fear get to you or worry about what will happen next. Share your project with the world and know that you are more than enough, you can do this and you will. Do this for yourself and remember there is no time like the present to kick start your dreams and goals, make every day count. With the booming creative generations amongst us and the small world that we live in you don't want to miss out on your idea by waking up to someone else doing it first. There are so many useful tools online these days it makes starting something online super easy and efficient or grab a friend that's a computer whiz and you'll be up and running in no time, keep it simple and aesthetically pleasing and you can always edit later on down the track. A big tip is also to have a heap of content ready so you can post regularly and keep your followers interested, along with maintaining the right tone and be consistent. (I would love to help anyone thinking of starting something up so feel free to contact me for any further advice or if you want me to feature you so I can help promote your new creation.)
What is your dream career?
I was never a child that had a dream job and when I finished high school I jumped straight into a Fine Arts Degree purely because I liked creating. I've considered probably everyday job out there but I think in a "perfect" world my dream job would be something along the lines of working my own hours where I can travel the world with a dog by my side in the field of a tea or ice-cream-taster, drummer or dancer. But doing what I am doing right now is hopefully one step closer towards my dream job.
If you could interview anyone in the world, who would it be?
I have had my heart set on interviewing Patti Smith – her book Just Kids came into my life a long time ago now whilst I was visiting Arundel, England. I was lucky enough to see her this year at Bluesfest, but to actually sit down delve into her life would be magical.
If you could work from any city for a year, where would you go?
Having lived between Australia and England all my life (My sister, brother and I were born here but my family are all from England) travel is not foreign to me and something I would highly recommend for everyone to do throughout their life; it is one of the best learning and growing experiences ever. I fell in love with the French language when I was visiting Europe and would love to spend a year in Paris, plus being so close to other incredible places and my family in England is a win-win.
Give us a list of your favourite blogs/website/online communities that inspire you?
You'll probably regret asking me this, the list honestly could go on forever but to name a few…
Ramona Mag (of course)
Ophelieandthegirls
THINGS
Any final words of advice?
Let life guide you by following its flow and your own gut instinct. Nurture your body and remember It's cool to be kind