Interview of the Bad Behavior team by Haylee Penfold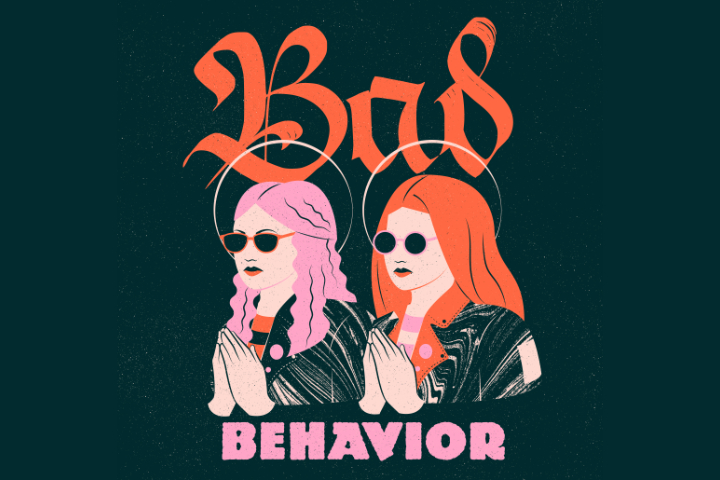 Bad Behavior is a podcast that was created by best friends Rosalind, Nikola and Namcheja in 2017. It was a creation that blossomed when the three best friends caught up in New York City and realized they had the kind of friendship where nothing was off limits, and instead of keeping their open conversations to themselves, they decided to become friends to everyone via a podcast.
The friends took a couple of years to figure out exactly how hosting, creating and editing a podcast really works and after trial and error, in March 2020, the trio recreated Bad Behavior as an interview based show that explores the taboo and the unusual. This was the right decision as they have since earned themselves an award for the Best Arts & Culture podcast.
I spoke to the team about why they created Bad Behavior and the told me they felt nothing else like it existed. The show focuses on vulnerability and having the conversations we all find hard, and the hope is, that their reflection will help others apply what the BB team have learnt, into their own lives.
What I love most about Bad Behavior is that the team are not afraid to admit they are wrong or unaware on a topic. Not many of us like admitting we are wrong and I think always trying to be right and knowledgeable on every issue can be exhausting, not to mention impossible.
"The vulnerability we bring to each episode has challenged some of my assumptions about myself, and introduced me to new ways of thinking and I hope the same can be said for our listeners. I want Bad Behavior to start conversations in living rooms all around the world, as someone says; 'so I was listening to this podcast and…'" says Rosalind "vulnerability takes bravery – it's a strength not a weakness, it took me a while to learn that".
The team all agreed that having a podcast like Bad Behavior when they was growing up, would have helped them all navigate their journey in being queer. Often as a young person, when approaching subjects like this, it can be so overwhelming not knowing where to begin. Some of the conversations covered in their episodes would have been life changing to their younger selves' on topics such as sex education and consent.
Of all the episodes Rosalind shares that her favourite so far has been with Elena Joy Thurston, where they discussed her experience of conversion therapy after realising she was a lesbian at 38. Elena was Mormon, and felt like it was her only option at the time and speaking on that time in her life, she hopes to help others in similar situations.
"She was so eloquent and open about her experiences, and it was a privilege to speak to her" says Rosalind.
Season two of Bad Behavior premiered March 17 and it comes with eight more eye-opening, raw episodes discussing topics such as navigating gender identity, learning about kink and ethical porn, addiction and incarceration.
The sky is the limit for Bad Behavior. And as for the future of the show? The friends say the plan is to just keep creating, meeting incredible people and having the conversations we can all benefit from. They hope to also create a path for younger creators to make an impact on taboo topics as well.
You can find Bad Behavior via their website or on Instagram @badbehaviorpodcast