Interview of Gillian by Meredith Poirier // Exposing young girls to filtered bodies and faces gives them all these unrealistic expectations of beauty that aren't just on billboards or in commercials, but now on their social media feed every day.
Interview of Gillian by Meredith Poirier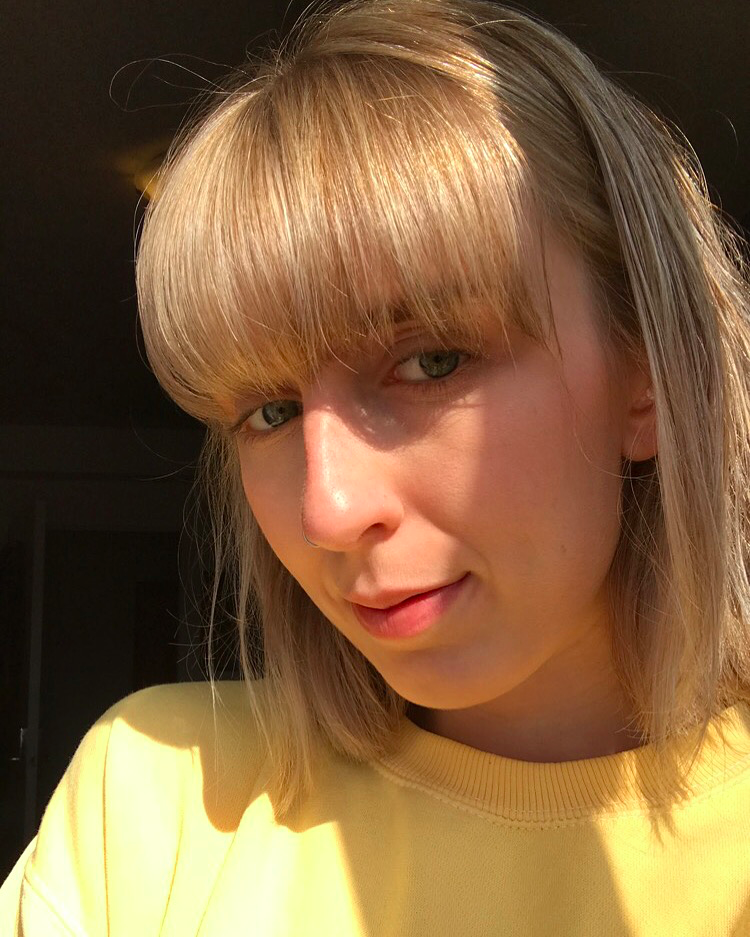 Hey Gillian, how are you?
I'm good, how are you!?
Great thanks! Where do you call home?
I am from Orangeville, Ontario. It's a small town. It doesn't have much to do other than eat. However, the main street 'Broadway', is actually really beautiful with cool boutiques and coffee shops that I have learned to appreciate more as I have gotten older. Despite some close-minded people, it was a great, safe town to grow up in. I am glad to be going to school at the University of Waterloo though since it is in a bigger city with more to do.
If you could travel anywhere in the world where would you go and who would you go with?
My mom and I are very close, she's one of my best friends and I would really like to take some time to travel with her when I am done school. We are huge Mamma Mia fans, I remember her taking me to the live show when I was younger and just being mesmerized. Mamma Mia takes place in Greece on the island of Skopelos, ever since I was a little girl I have always wanted to go to Greece with my mom. The colourful buildings, care-free lifestyle, gorgeous beaches and the island Skopelos have always been a selling point for me. I also am a fan of the Greek mythology including all the Greek gods and goddesses and the many stories that evolved from them.
On another note, I took Spanish in my second year of University, and I know very little BUT, I would still like to put my knowledge to the test by going to Spain.
My boyfriend and I also desperately want to travel after school so we were looking into teaching English in Spain for programs that essentially pay for your living arrangements down there if you work 4/7 days. My boyfriend is also Dutch and a big fan of Delft which is a small town in the Netherlands and we talk about having a tiny apartment there with walls covered in books all the time, so fingers crossed!
What is an issue that you are really passionate about and what do you do to support this issue and/or be an activist for it?
Well, I am passionate about a lot of things but I think the main issue(s) I am pretty vocal about are mental illness, women's rights/equality and really just acceptance in general. These issues kind of go hand in hand for me in how I speak about them because I use my blog to do so for both.
About a year ago I was going through a very difficult time mentally, I had just got out of a long-term relationship which had negatively affected my mental health for a while and I was struggling with body image and confidence and honestly just getting out of bed in the morning. I felt very alone and there was some people who really hurt me during that time and I think during that transition of finding myself and developing beautiful friendships after closing myself off for so long I found peace in writing about my feelings. I did and still do struggle with anxiety, and mental health disorders have hugely affected my family but I had never really been that vocal about it until one of my closest friends read one of my poems and encouraged me to share it.
That was when my blog "For those who want to know me" was born. I think finding an outlet for your emotions is one of the most important things you can do for yourself.
One of my poems called The Battle of my Brain took a lot of time to write and posting it was extremely nerve racking. It speaks to the mental illness, and negative emotions I tend to feel and at the end it briefly discusses how I cope with it. After posting it I had the most amazing feedback making the nerves I experienced more than worth it. People were messaging me and thanking me for putting what they have felt into words and making them feel less alone knowing that someone else experiences the same emotions that they do. Ever since I started my blog my passion for the issues of mental health awareness and women's rights and equality has grown significantly and I hope to do more regarding them in the future.
What's it like being a (young) woman growing up and living in Canada?
Hmm, well honestly, it's pretty damn amazing. I know I have experienced my fair share of cat calling and sexist comments but in the grand scheme of things we have it pretty good in here in Canada. For women, there is inequality everywhere, but being a white, middle class, heterosexual women growing up in a developed country I am very privileged and I definitely think I take for granted how lucky I am sometimes. Growing up I still had to be careful walking the streets alone and I have been in some terrifying situations involving men trying to take advantage of me which demonstrates that although we have come a long way there is still progress to be made. Growing up in a town where people inherited very sexist mindsets I have adapted to that kind of treatment and behavior. I am lucky in the sense that I have only experienced minimal inequality but that doesn't mean that every woman growing up in Canada has the same outlook and experiences that I have.
Social media is something that is present in all of our day to day lives. Do you use social media often and in what ways do you think social media affects young girls and women?
I do love social media. I especially love Instagram, I use Instagram to sell my art and promote my blog so I think that is why it is such a positive part of my life. I used to use twitter a lot and I feel like that is where most of my negative outlooks on social media come from. That app has been used to say hurtful things about me and frankly I think I used to share to much personal information on Twitter when I was younger which in hindsight I regret. As I have gotten older social media has become more of a positive thing. Anyway, I do think social media being used at a young age is becoming more common and that is where things get a little dangerous. When I was younger I think I spent way too much time focused on my social media image and used these platforms to try and resolve issues and express unfiltered feelings which is a disaster waiting to happen. Specifically, exposing young girls to filtered bodies and faces gives them all these unrealistic expectations of beauty that aren't just on billboards or in commercials, but now on their social media feed every day. The thing is that if used the wrong way, apps like Instagram can seriously effect body image and mental health in young girls (and young boys). I like social media but my advice is to not get caught up in it, only follow your friends and don't live your life just to post about it, actually live it.
Who inspires you the most?
My mom. She is my best friend and my role model and has been there for me through every difficult time in my life as well as every success always cheering me on no matter what. My mom raised my sister and I pretty much on her own and she has taught me how to be okay with yourself enough to be content with independence. She is the most selfless person and has always made my sister and I her first priority. If I am half the person she is I will be happy with who I have become. Having such a strong woman raise me is something I am thankful for everyday because it reminds me that I can achieve that strength myself.
Any band or music recommendations?
Honestly, I love music so much, I get so overwhelmed trying to pick my favourite ones so I will just list 6 songs/artists I really love or that I'm listening to right now. I left my art Instagram handle above and if anyone wants more music recommendations because you like my music taste feel free to direct message me.
Airborn toxic event (band)- I specifically love "Sometime around

midnight

" and "All for a women".
Banks (artist) – "Everything" is pure gold.
Oh Wonder (Duo)- one of my favourite artists "Dazzle"! and "Shark" are two of my favourite songs by them.
Taylor Swift (artist)-  Been a fan since I was little, she is a lyrical genius.
Wet (band) – They are one of my favourite bands!
The Maine (band)-  I got to meet them at Warped Tour and I am obsessed with "How do you feel by them" right now.
9.What's your motto?
Just step back and smell the roses.
This is my motto because sometimes we spend too much time living in the past or the future and need to find what grounds us and brings us back to the present reality.